I approach painting as a printmaker, and I am as likely to use a brayer as a brush. I use watersoluble printing inks, watercolor and acrylic, working on paper or prepared grounds on panel. My style is driven by content, and it may change as the subject matter dictates. My most recent work brings paint, image transfer and old-world patina together in a modern approach to classical botanical art.
Each series below links to a gallery of paintings for you to explore.
In this ongoing series I use photography and mixed media to pay homage to nature and the classical origins of botanical art. The series started originally with the title, "The Gardener's Almanac of Irreproducible Phenomena." As an avid gardener I am mesmerized by the fleeting miracles of plant forms. You can read more about this series and the process of doing these one-of-kind panels on my blog.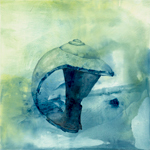 Paintings on panel inspired by the sea and the architecture of shells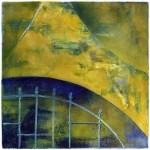 A series of intimate paintings on the theme of sleep, created under the influence of junkyards, hotel rooms and the folkart architecture of the graveyards of Mexico, the ultimate resting place.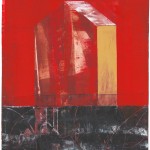 The house as icon, refuge, and home of memory.