Modern Digital Printmaking: Definition of Terms
The explosion of modern printmaking methods requires some definition of terms. The printmaking section of my site currently includes both Archival Pigment Prints and Transfer Prints. Both are contemporary methods of printmaking that use imaging software to create a digital file, which is the "plate" from which the print is made. Whether the image is layered with collage and mixed media or is pure photography, the only way it can exist as a physical object comes from being printed through a digital printer from the original file.
It's important to note that this is very different from a "fine art reproduction" of a painting. In that case the "original" is the painting, and the "reproduction" is a second generation attempt to reproduce it. Fine art reproductions are often unsigned open edition posters, which may or may not be printed with long-lasting archival inks. With Archival Pigment Prints the print is the first and only generation.
How I Print My Work
My own background is in traditional printmaking with woodblock, etching and monoprints. I bring a printmaker's sensitivity to paper and ink to all my digital art. Often when people see my prints in person they are mystified, because they can tell the imagery could only be made with the particular magic of digital composition, yet the tactile qualities are of silkscreen, lithography and serigraph. Surface is very important to me. I do all of my own printing of work up to a 17 x 22 sheet here in my studio, and it takes many proofs to get the exact color and interaction of paper and ink I am looking for. For larger prints I collaborate with The Color Group, a phenomenal Seattle company I have been working with exclusively for several years. We usually use German Etching, and the combination of the latest in Canon color technology with this paper is extraordinary. The ink has a physical quality that I have not seen with any other printer, and the colors are luminous and vivid. All of my prints use archival pigment inks. Lightfastness is guaranteed up to 100 years with proper care. As with all works on paper, such as photography, pastel or watercolor, you should keep them out of direct sunlight and protect with UV plexiglass or glass.
Some of my current work is done as a "transferprint." This is a relatively new medium in which archival ink is printed from a digital device onto a special sheet of acetate and then hand-burnished onto a surface that has been coated with solvent. The resulting print is either a unique print or a variant edition of usually no more than three. Each print in the edition has some variation, and the granular surface shows the result of the hand process, with a luminosity and intensity of pigment unique to this process. The prints are lightfast and as archival as standard contemporary digital photography when appropriately framed. To read more about transfer prints go here.
What Does "Limited Edition" Mean with Digital Printmaking?
Currently my work is created in very limited editions of between 3 and 20 prints. Each edition is calibrated to a particular size and paper. In some circumstances images are offered in additional editions at alternate sizes, or in a different edition on an alternate paper. Each print is signed and numbered. One of the reasons I don't currently offer large editions through online galleries is that I consider the signature an integral part of the art. I like to sign each print traditionally, in pencil, which is not an option with most online venues. I also like to be able to carefully control the quality of the prints.
The word "digital" is unfortunately sometimes associated with mass production or low quality. I am part of a growing movement among contemporary artists to create digital art that is finely crafted and bespoke. We give the same care and love to the work that involves computers as we do to our work in other media. If at some point I offer large editions of prints through an online gallery the images and/or dimensions will be different from the editions offered here through my website and studio, and I will aim for a similarly high quality product.
How to Purchase, and How Much Does a Print Cost?
I currently sell my prints through the SAM (Seattle Art Museum) Gallery and directly through my studio. SAM Gallery has a wonderful new space in the museum in the heart of downtown Seattle. One of the unique and very smart things the gallery offers is the option to rent art as well as purchase. Many companies and individuals start by renting art at a very affordable monthly rate and then decide to purchase, with the rental costs going towards the purchase. My print prices range from $300 for the smallest work to $1,800 –$2,500 for larger prints, and the cost is the same whether you purchase from the gallery or through me. If you choose to buy from me directly I can ship unframed prints to you if you are out of the area, or I welcome you to contact me for a studio visit, where you can see a large body of work and examples of framed work. Below are links to each set of work currently offered.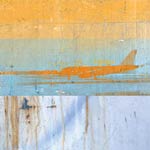 The Tarmac Residency is a series of work begun on an airplane, continued in an airport, and refined in studio. It is a laboratory testament to the immediacy of art and contemporary experience using cellphone technology, imaging software and the remembered poetry of place. These are limited edition prints in various sizes ranging from 7×7 inches to 30×30, available on Saatchi Art or directly through my studio.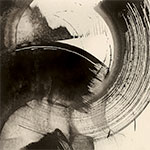 This series evolved from my long practice as a calligrapher, studying Japanese and Chinese ink painting and the many styles of kanji, hiragana, and katakana. I call this new body of work Jiyū, or "Freedom" in Japanese. In this series there are no recognizable words, but instead the language of pure abstraction. The process is wildly experimental and joyful, inspired by music and dance. I paint intuitively in ink and later recompose my gestures through digital layering, printing the final work in a range of palettes on canvas, paper, metal or other substrates. The work may be customized for residential and corporate interiors and is available to the individual collector as limited edition prints.

Water, Light, Summer: Dive In! A series of new media photographic prints inspired by the intersection of French Impressionism and modern approaches to photographic art. These images are available on canvas or paper, larger sizes available on SaatchiArt, smaller sizes and special orders available through my shop.

The ColorBath series is an immersion into color and light. In these large mixed media prints I explore the alchemy of reflection and refraction in the Pacific Northwest harbor.
A series of work for a solo show that explores the edge between urban and rural landscape. The prints merge recent landscape photography from the Skagit Valley with urban surface to create visual narratives of rural archetype, contemplation and place.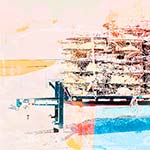 Mixed Media photo art that combines original painting and photography in an exploration of the industrial landscape. Limited edition archival pigment prints on rag paper, canvas or metal, variable sizes.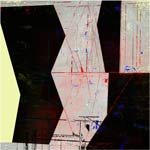 Abstractions of the industrial landscape. A scaffold is more than a practical way to get to the top of a building. It is a fascinating construction of lines in space. Limited edition prints in an elegant contemporary palette.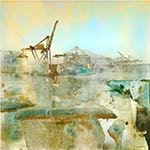 Images of the industrial waterways, inspired by Japanese wood block and the work of the 19th century artist Yoshitoshi. Different approaches to merging photographic reality with found surface. See the longer story of this work which began in a canoe trip down the Duwamish River here.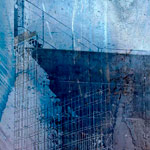 Through photography and collage, architecture revisited in site-specific and abstract documentation. The beauty of a ruin is the mirror image of a construction site, as both reveal the making of things. Limited edition archival pigment prints on rag paper, variable sizes. More about this series can be found on my blog in the section titled Construction/Reconstruction.
Inspired by my life as a gardener and a walker in the landscape, these images are composed of layers of pastel, watercolor and photography, digitally layered and printed as transfer prints or directly from an archival pigment printer onto paper.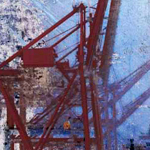 Photo and digital collage that examines the beauty and structural underpinnings of the industrial environment. Limited edition archival pigment prints on rag paper, variable sizes.