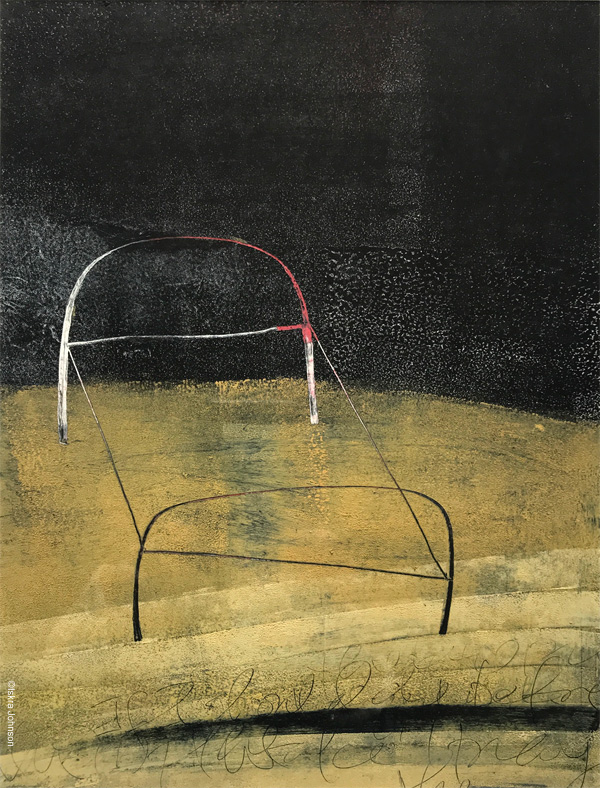 It's that existential season when structures reveal themselves, whether they are trees bare of leaves or beds bare of comfort. Winter can bring insomnia and questions of faith, along with powerful affirmation. Although December is a time of celebration, it is also often a time of passage, and anyone who has lost a parent or other loved one in this season knows the particular poignance of this confluence.
What better station to consider life, death, prayer, hope and all the indulgent remedies for these thoughts than the bed? Over the years I have had many requests for prints of the Sleep Studies series. These paintings, inspired by Mexican Ex Votos, are an interpretation of traditional arts of prayer and supplication. This month I put a selection of the remaining original paintings and archival reproductions in my shop. These are intimate works, meant to be hung in a quiet place. The originals range from 8×8 to 9×12 inches, and the prints are offered in two sizes, up to 15″ wide. I hope you will take a look at the collection and be in touch if you would like an original or a print.
Technically these works are a hybrid of printmaking and painting. In my search for non-toxic printmaking materials I had a brief but mad love affair with Daniel Smith water soluble printing inks (alas now discontinued.) I discovered that I could do the most extraordinary things with them using brayers, scrapers, water and brushes. They have the richness of oils, without the toxicity. I have been experimenting in the studio with Golden Open Acrylic, and hope to achieve some of the same magic with them in the next year as I begin work on a variety of new ideas. Here are a few of my favorites from Sleep Studies: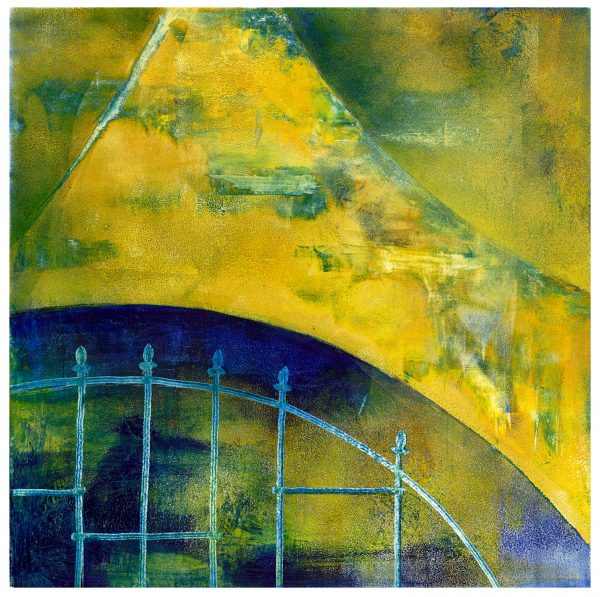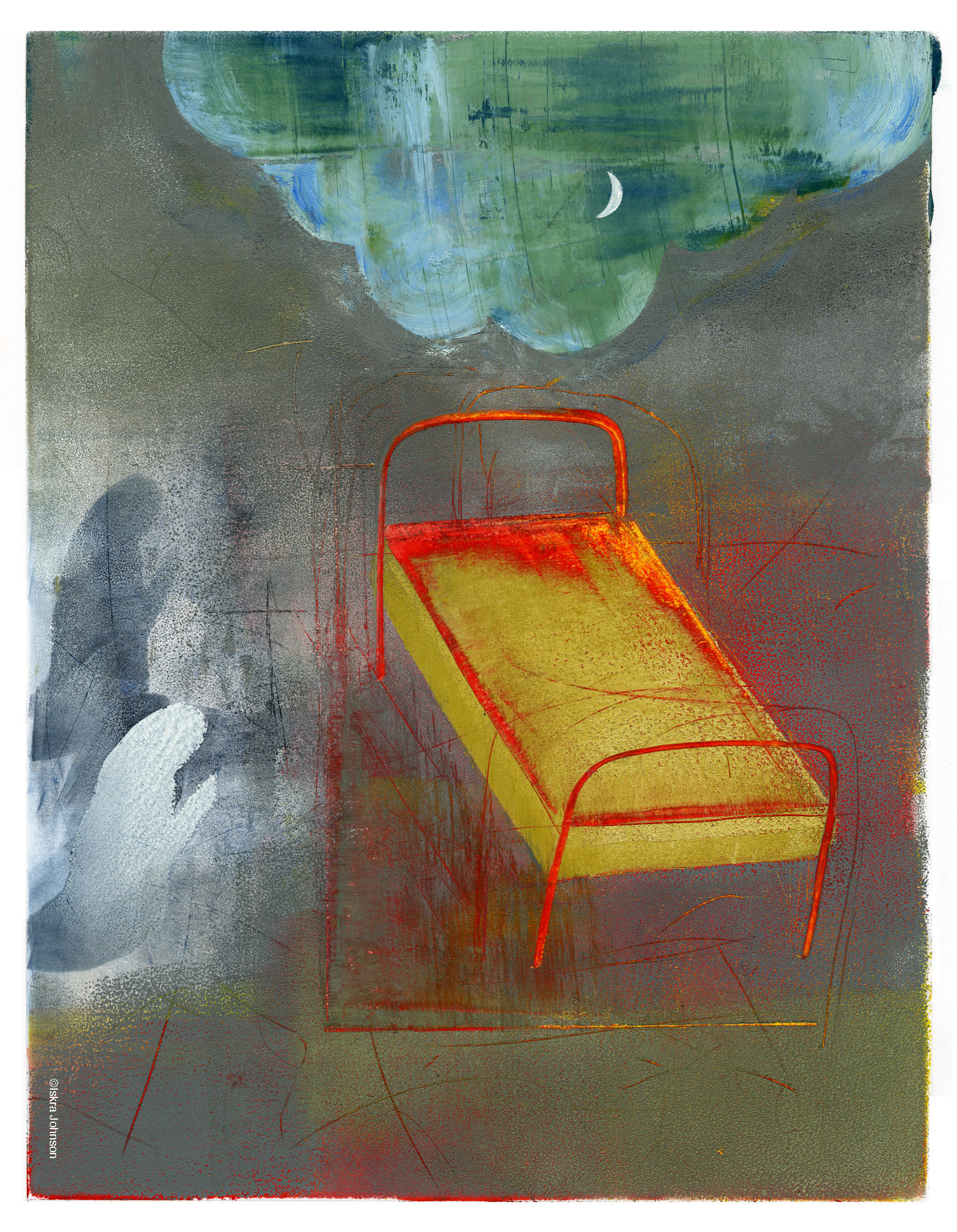 Looking ahead to 2019 I hope to have an open studio sale, to make way for new things. I am working out the logistics for this, and have not yet decided how I will announce it. But if you are interested please do drop me a note by email and let me know you'd like to be included in the invitation. *A little housekeeping note on recent changes to gmail: More and more people use gmail, and I am finding that fewer people than ever actually see my newsletters, as they go into Google's system for "promotions" and look like they belong with ads from Firestone and Target (non, non!) So if you want to be sure you get my updates please do adjust your settings.
In honor of the devotional mood I will leave you with these images from a recent concert I attended at St. Albans in Edmonds. A small ensemble featuring Irish flutist Brian Dunning, Jeff Johnson, Marc Gremm and Janet Chvatal played Celtic and traditional Christmas songs. I am not a crier over Christmas carols, but within a few moments of Stille Nacht I was in tears. A reminder of the transcendent power of music and the human voice, and an experience I will not forget: