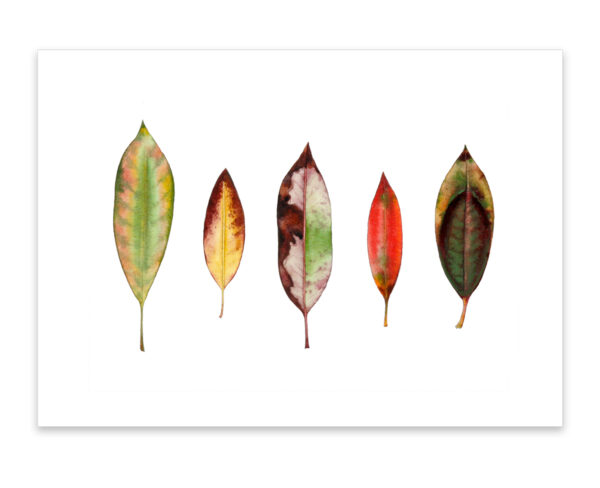 "From One Tree", A new offering from The Gardener's Almanac of Irreproducible Phenomena
Before the Gardener moved onto land with a house she spent many years in a brick tower in the city. There her rooms were lit by the changing colors of the Sycamores outside the windows. Summers were dark, with a heavy cast of green oxide. Autumn showered the walls with gold, and in winter the air became blue.
The apartment building shared one side with an alley and here, on her daily walks, the Gardener began to notice unusual leaves scattered in the mud. The leaves were mottled with curious patterns and glowed with ruby, burgundy and lime. They seemed to have fallen from an ordinary laurel hedge, but all the other laurels in the neighborhood were monotonously dull and one color of green. She picked up one leaf and then another, and soon she was a collector, arriving each day to her rooms with pockets filled with fragile specimens.
She pinned the leaves to a wall and studied them, and eventually she gathered up the courage to paint. Each layer of color was laid down, and observed, and at just the right moment of damp or dry more color would be added—one false move and the painting was ruined. Once in awhile a leaf appeared on the delicate hot press paper as real as if it had simply fallen, and then the Gardener exhaled.
A few months later she walked beneath the Black Locusts across the street and leaned down to find dozens of tear-shaped landscapes in shades of green and yellow and rust she had never seen before. Each leaf was a complete landscape of sky and canyon. These specimens too she pinned to the wall and studied as they changed shape, curling in the heat from the radiators.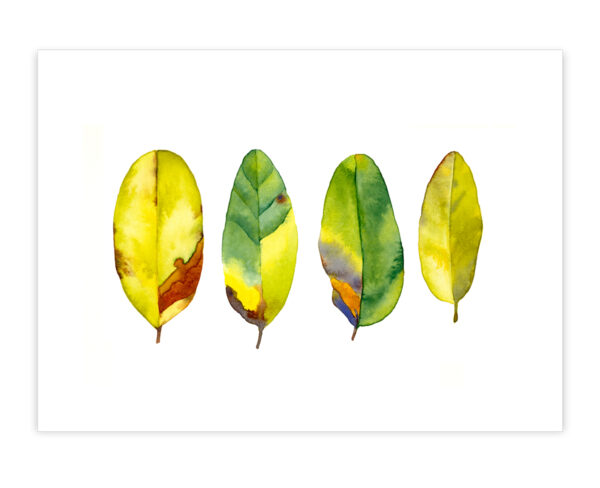 Many years later, when the Gardener moved away from the city and became the caretaker, not just of window boxes, but of a garden with two Black Locusts and a 10-foot tall laurel, she learned that these colors and aberrations were the work of beetles and mites. For them each tree was the size of Idaho, each leaf indeed the length of a canyon. The Black Locusts failed, not from beetles but from age. The Laurel persevered through draught and predation and ice storms, and never turned any interesting colors at all: it remained simply a hedge.
It appeared that the multicolored and marvelous leaves were (irrefutably) Irreproducible Phenomena, existing only in one place, in one moment in time. The reminders of that moment have now been published by the Almanac as cards. Perhaps you will tuck a leaf of your own inside when you write a letter to a friend. Available in my shop in sets of 6, additional large prints available.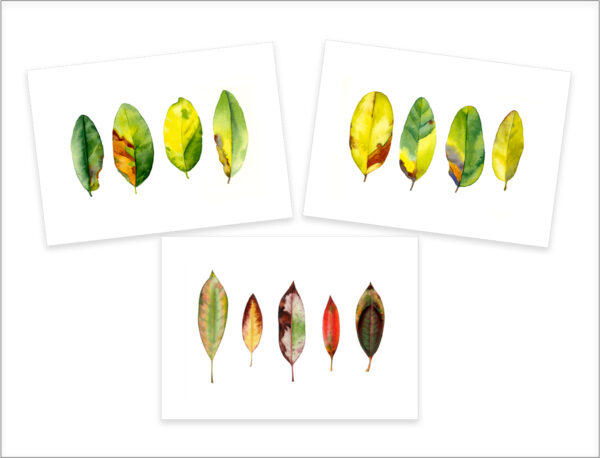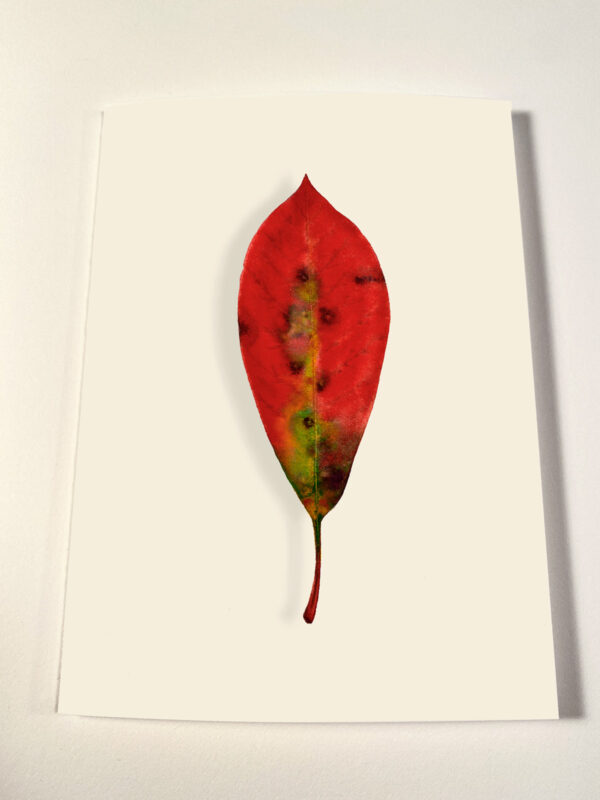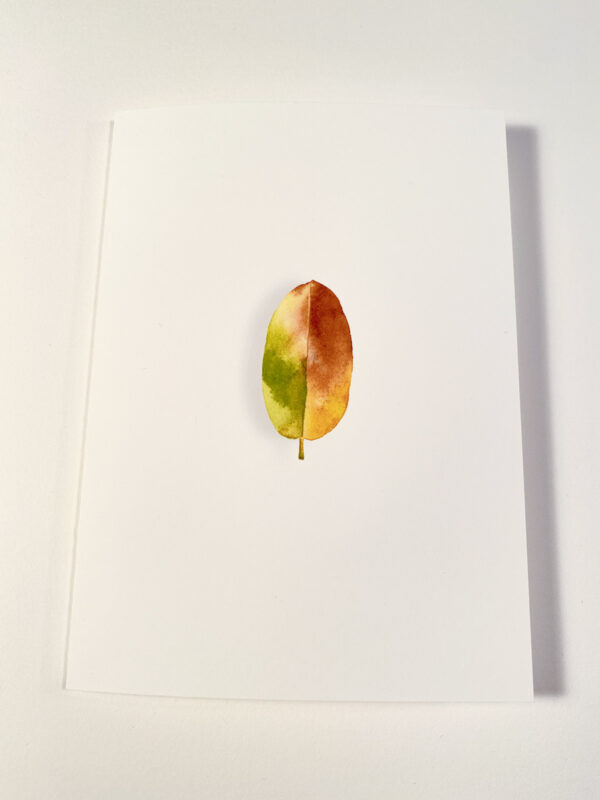 *All artwork and text © Iskra Johnson. This work is copyright of the artist and is not for reproduction in any form, thank you!