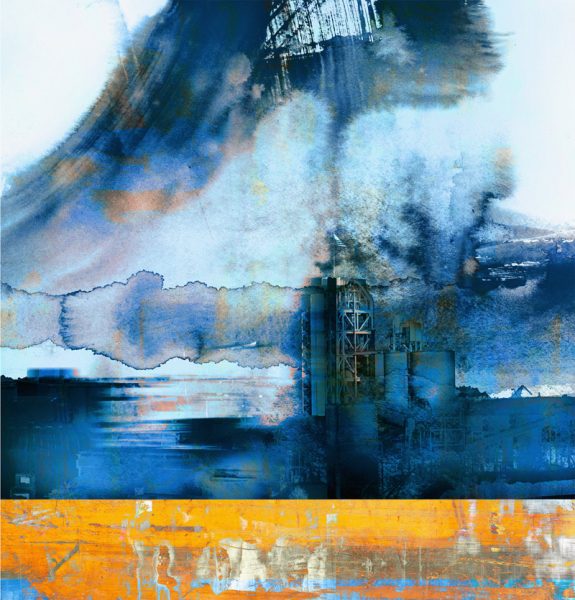 Please save the date for the opening reception of Industrial Strength on second Thursday at SAM Gallery, September 14 from 6-7:30 PM. This show presents the work of painters Kellie Talbot, Kate Protage and myself, exploring our three very different interpretations of the industrial landscape.
Late last year when SAM Gallery suggested I propose a show the idea for "Industrial Strength" quickly surfaced. I have long been fascinated by the dramatic and heroic scale of industrial infrastructure, whether it involves trainyards, cement plants and construction sites, or the stubborn and implacable charm of the slightly less heroic dumpster. The urban landscape is papered with the beauty of accidental surface, composed of error overlayered with more error, moments of intention and endless revision. This pentimento is, in any language, a story. I love the challenge of marrying surface and atmosphere with structure, and here in the northwest we have it all: more cranes than any other city in the USA  and more Northwest Mystic Cloud Cover™, not to mention two epic mountain ranges, the Duwamish River, a lake, a bay and the vast expanse of Puget Sound. Against this backdrop the machinery of industry has never looked so good.
Since last winter I have been scouting cement plants, shipyards, boxcars and bridges. I have shot hundreds of pictures through chain link as the lizard-jawed Hydraulic Excavator Track Hoe has chewed through Seattle's historic stucco and brick, leaving a cloud of rubble and a few freestanding walls to write poetry on. I have also been asked if I have permission to be onsite and where are my steel-toed boots?? (Don't worry Mike, Frank or whoever it is over there said it was ok….). I have heard many stories from the people rebuilding this city in a new sleek dirt-free-cyber-tek image. Perhaps the most poignant came from a man who had spent years in Dakota involved in fracking, only to have an epiphany about the spirit of the earth and the costs of resource extraction. Now he was stationed on upper Greenwood building condominiums with granite countertops and eco-mode washer dryers. He had on his face the look of a man reborn.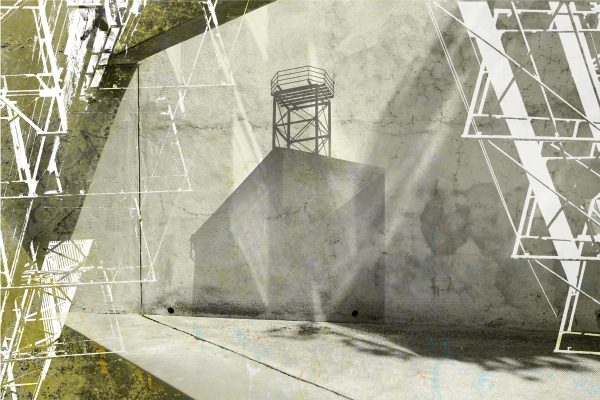 You can preview my collection of work for Industrial Strength on the SAM Gallery artist website.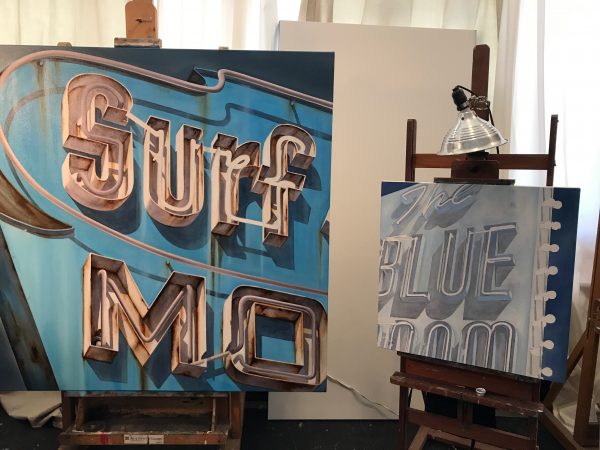 But enough about me! I am thrilled to be showing with two of SAM Gallery's most prolific and thoughtful artists. Right now they are both in their studios intensely painting, and they could show up at the opening with cadmium green in their hair – so the complete preview of their works may not yet be on the SAM site. But if you would like a glimpse of what you will see from Kellie Talbot, run on over to her Instagram and fall into her world. Kellie finds inspiration for her paintings of vintage signs, typography, architecture and industry on the road, exploring America in an Airstream. The paintings have a feeling of time and light and exactitude of detail that honors the fine craftsmanship of another age.  "The rust and decay in the work aren't negatives. They are both an elegy and a hope."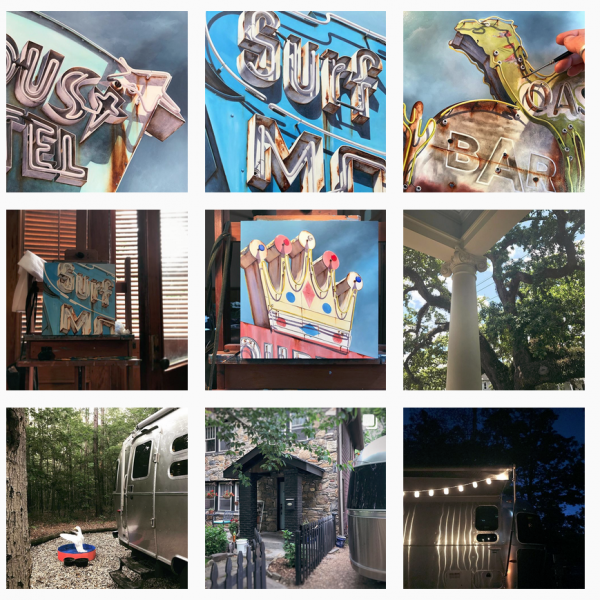 Kate Protage dives deep into the city at night. She has found a distinct way of capturing the urban mood in her own abstract language. Once you have looked closely at her paintings you will never be stuck in traffic at a stoplight in the rain and see it the same way. "While my work is rooted in the real, it's the junction between sensation and fact that interests me. My paintings and drawings are meant to exist in that grey area between representation and abstraction, where light and solid form are given equal consideration and are almost interchangeable. The streets, the buildings, the sky, the cars—they're almost incidental as recognizable objects."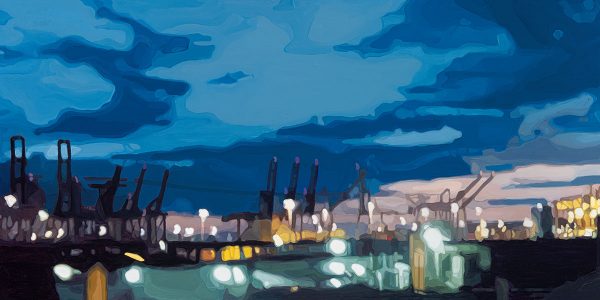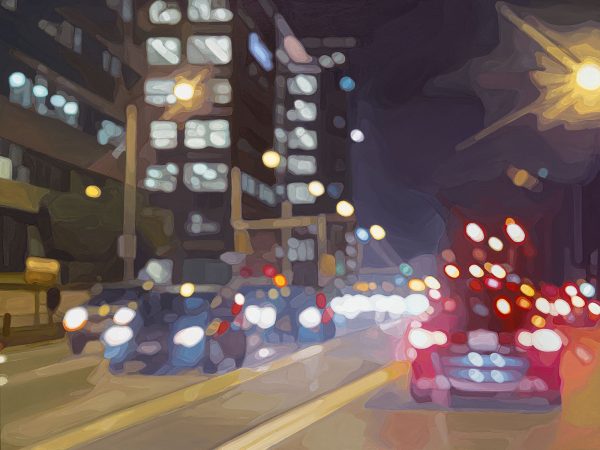 Industrial Strength opens Wednesday September 13 and runs through Sunday October 15th.
Gallery hours: Wed-Sun 10-5, Thursday 10-9.
1300 First Avenue Seattle, WA 98101
I hope to see you opening night!
---
And in other news: that moon. Are you over it yet? I'm not. If you would like to read about my unexpected experience with the cosmic eclipse please visit me on Medium, where I have posted my latest essay.