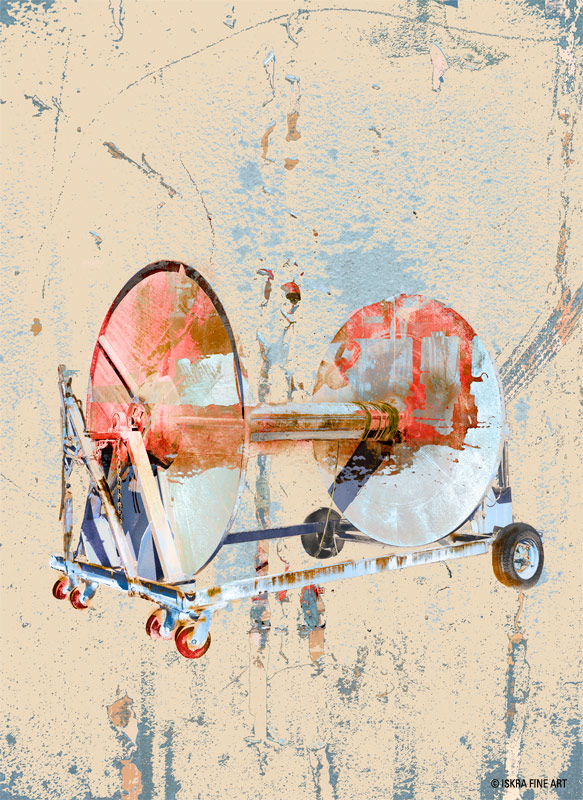 A big thank you to everyone who came out to the opening of Industrial Pastorale at Perry and Carlson! It was a wonderful gathering of friends and family from throughout the Salish Sound. I had long conversations with many new art appreciators, some of whom I knew only by Instagram avatar. It is a lovely surprise to see the internet unfold into real life. A big thank you too to those who went home with various prints like the one above, from the Wild Color series inspired by the Anacortes Shipyard. Most of the work is collected now in a print gallery on my site, so if you cannot make it to Mt. Vernon take a look here.  The show continues through April 1, Hours: Wed-Sat 11-6, Sun 12-4 and by appointment. 504 S. First Street, Mt. Vernon, WA.

To recuperate I went to the studio the next morning and cleaned out my sink. A long pause that was. Lots of scrubbing. Absolutely nothing will get stains out of a cheap plastic utility tub. I could really drag this task out. Baking soda, bleach, five kinds of scrubbies, soya solvent, the Gypsy Kings. Very helpful, I recommend doing this at least once a year.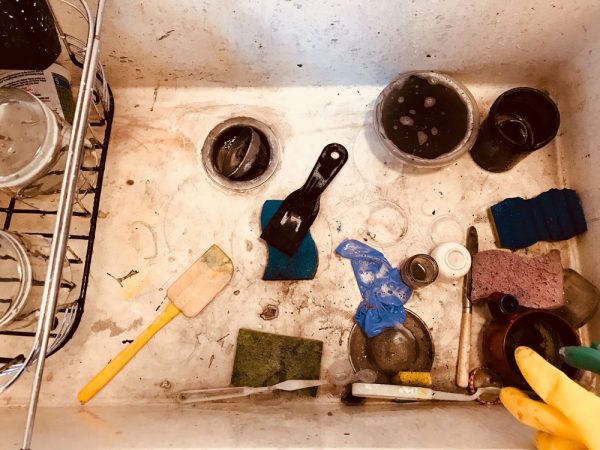 It is going to be a very busy spring, with four shows between now and the middle of May. I hope you can stop by whatever fits your mood. Each event is an entirely different kind of scene, and I am excited to broaden my world to new communities in the Seattle and East Side.
Ryan James Fine Arts 3rd Biennial Exhibition with 50 Selected Artists
Opening April 12 5-10 PM
11905 124th Ave. NE, Kirkland 98034
Show runs from April 1 – May 31st
* * *
Layered, Presented by the Sammamish Arts Commission
Sammamish City Hall Commons Gallery
April 23 – July 20, 2018
Artist Reception Thursday, May 24th from 6-8:00 pm
* * *
Seattle Artist League at Galvanize 1 Night Only!
April 5th 5-8 PM
111 S. Jackson
* * *
Vashon Studio Tour (Now called VIVA)
First Two Weeks of May, details to come
Although I have loved being in the landlocked meadowscapes of the Skagit Valley, my work for the summer show at Taste will return to the water. Think the light in August, think of that pink haze of condensed heat and rose petals, how the sun shines diffuse like thistle fluff and in the distance the sound of the ships turns the clouds blue in the bay. There may be some pink, some yellow too, definitely some very hot color. Here is a glimpse.