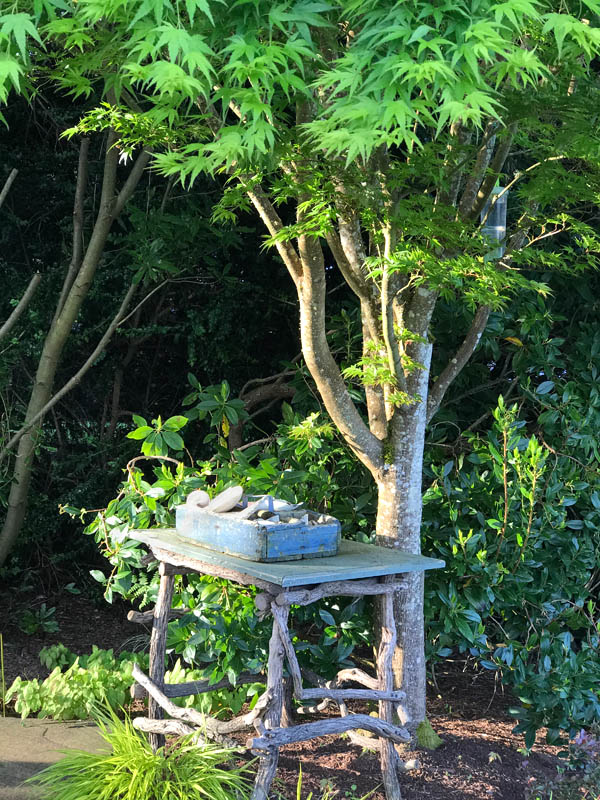 This is the last weekend to visit Cathy Sarkowsky and me to see our work on the Vashon Island Artist Studio Tour (VIVA!). Last weekend was amazing. I met many new art lovers and had a rare opportunity to share my work with people directly and talk (in person, what a concept!). Cathy Sarkowsky's garden is a dream and is rewiring my brain for green. Her brilliantly colored paintings, some made with her own ground pigments, are flying off the walls, so don't miss this chance to visit her work and her beautifully designed studio. It will inspire you in every way.
The satellite studio where I am set up opens to the garden. I know moonshells have a dark side (just like the moon) but I have trouble resisting them.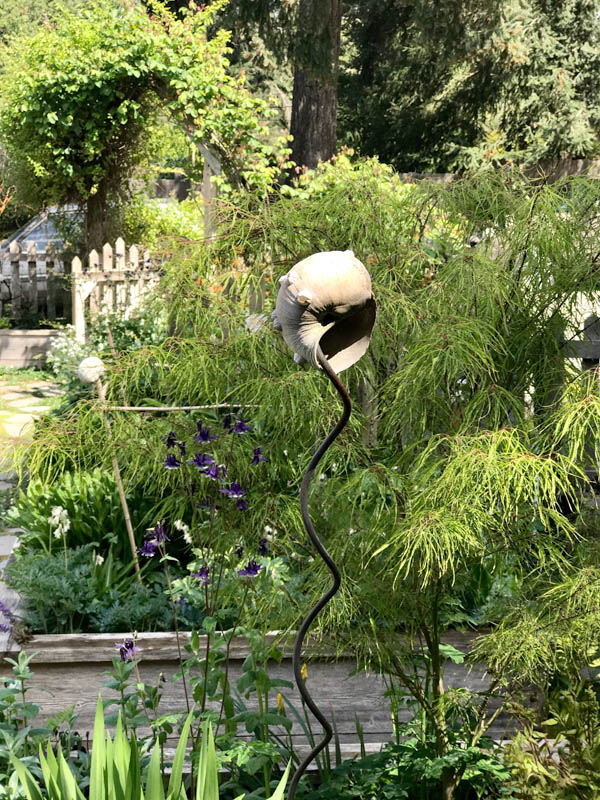 I am showing a range of work, from original charcoal drawings to Venetian plaster and prints.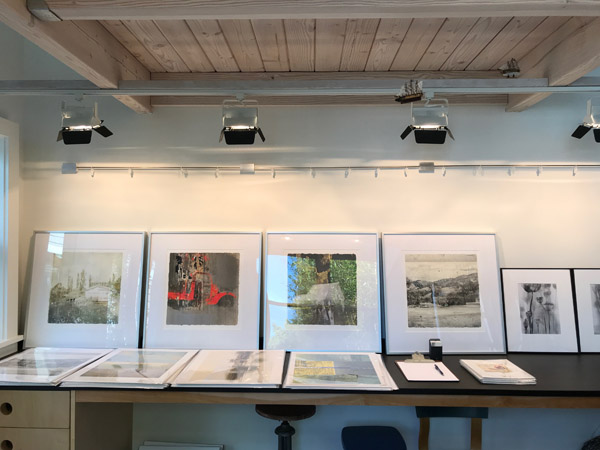 In the mornings I have taken some walks, to soak in subtle shades of blue.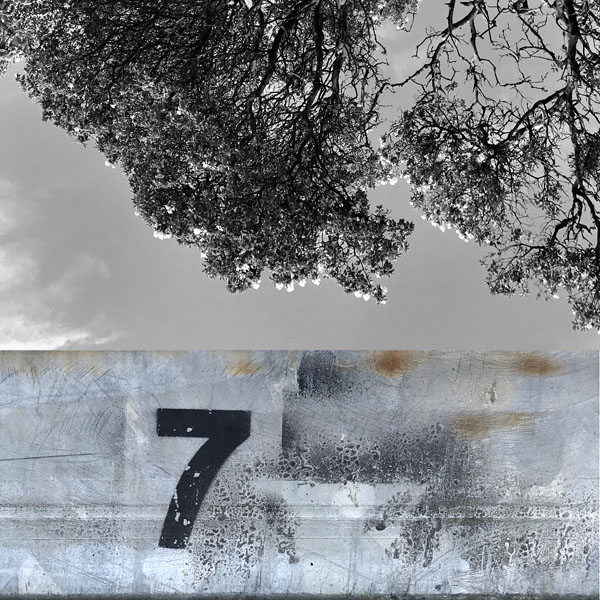 And here are some of the pieces that will be available, including a new print inspired by a hidden pond on Whidbey Island. Click on image for pricing information.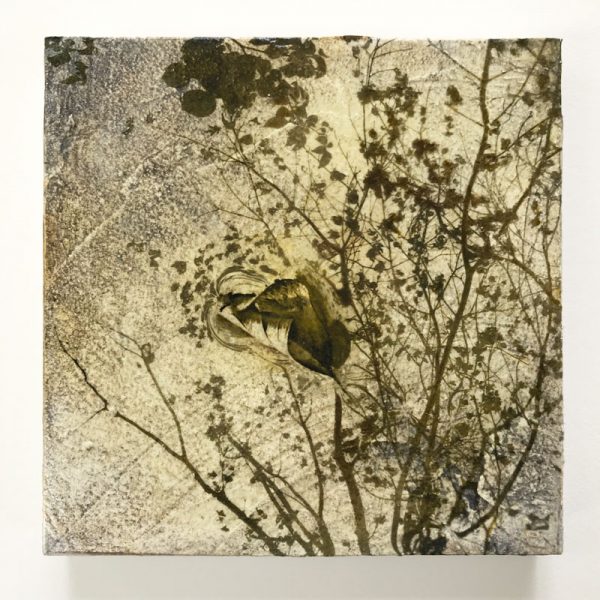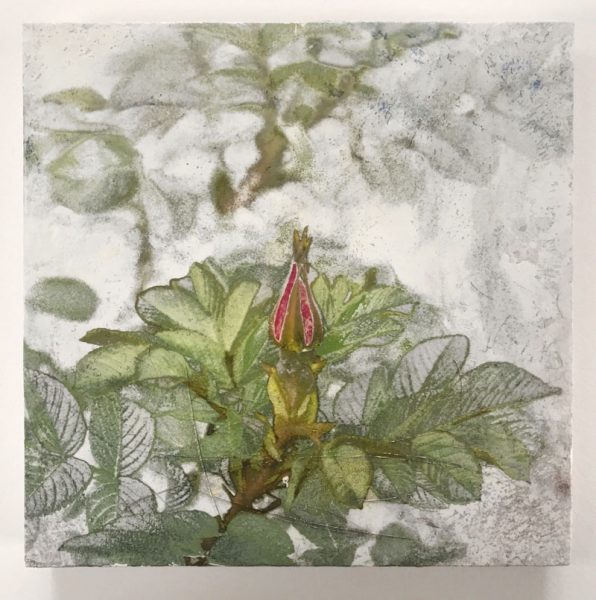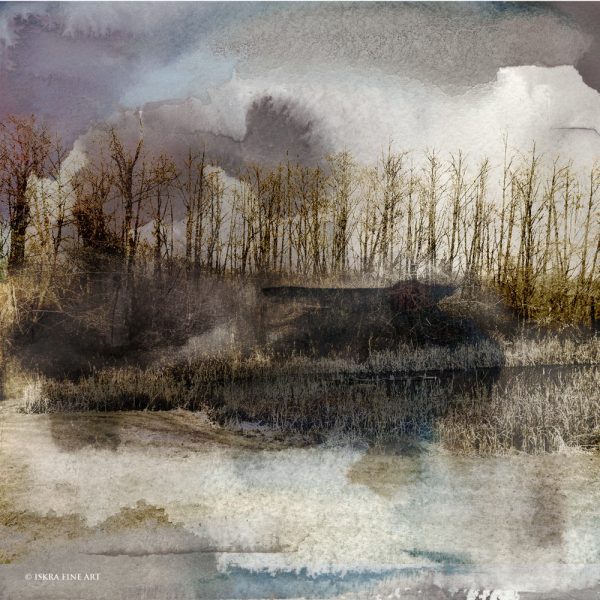 Cathy's studio is located at 23115 Kingsbury Road SW – #6 on the VIVA Studio Tour Map. Here's the ferry schedule to help plan your trip. We will be open this Saturday and Sunday from 10-5.
Layers Exhibit
In other news, I hope you will come to the artist reception for the innovative group show of mixed media, "Layers," at Sammamish City Hall, 801 228th Ave SE, Sammamish, Washington, Thursday, May 24, 6:00 PM to 8:00 PM. Artists include Liz Ruest, Cheryll Leo-Gwin, Claire Putney, Phil Stoiber, Aaliyah Gupta and Amanda Knowles. I have several of my large edgier digital works on view, and am excited to see them in this beautiful space. The exhibit will continue through July 12.