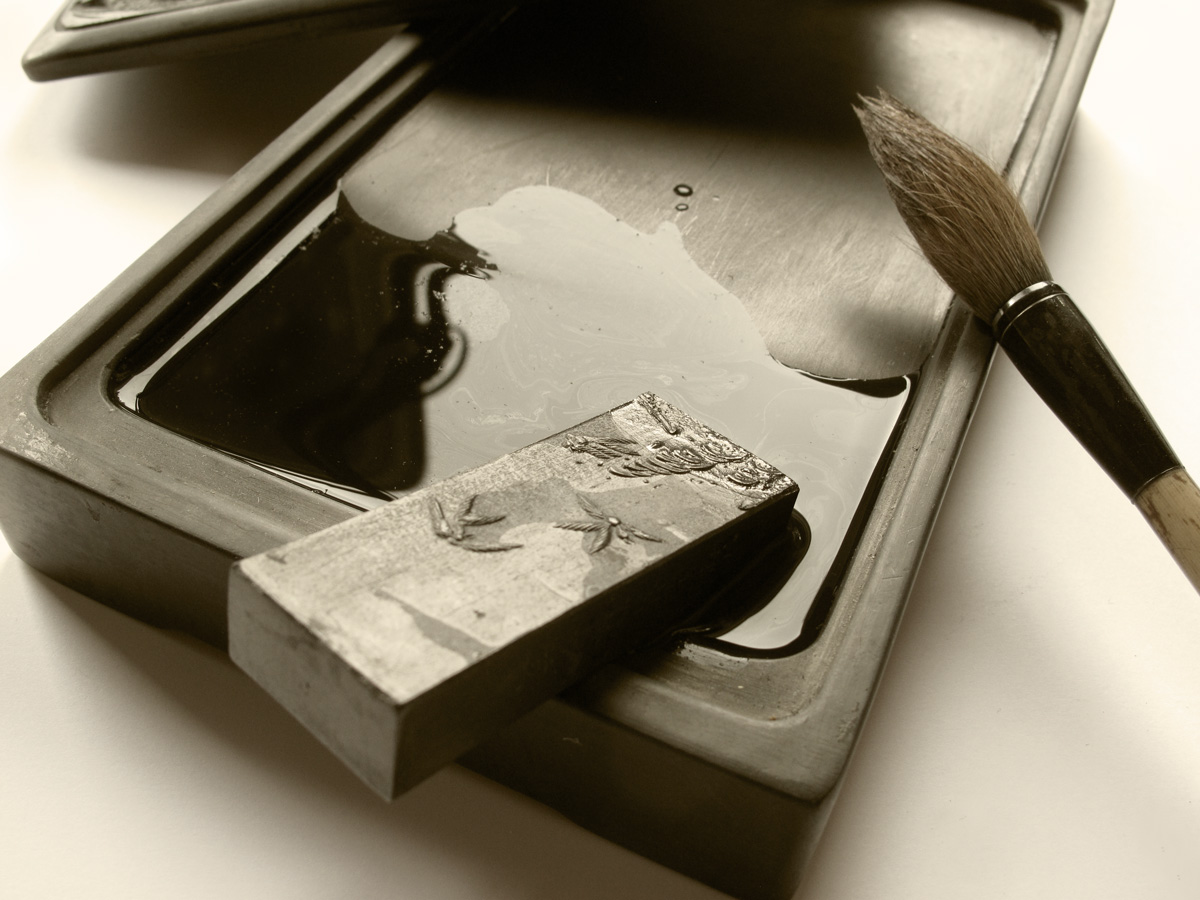 New Minimalist Modern Art for Interiors
I have long been in love with the idea of the Kakemono, or hanging scroll, that brings elegance to a vertical space in the home. These new pieces are created with washes of ink with brushes and other studio tools. The washes and calligraphic markings are then blended and composed digitally in improvisational sequences that suggest landscape, the memory of place and the moods of weather. A muted monochrome palette gives them a photographic feeling, and as with photographs they can be printed in warm tones or cool. The Kakemono form lends itself best to paper or fabric. I like to use a fine-grained slightly iridescent canvas from Hahnemuhle.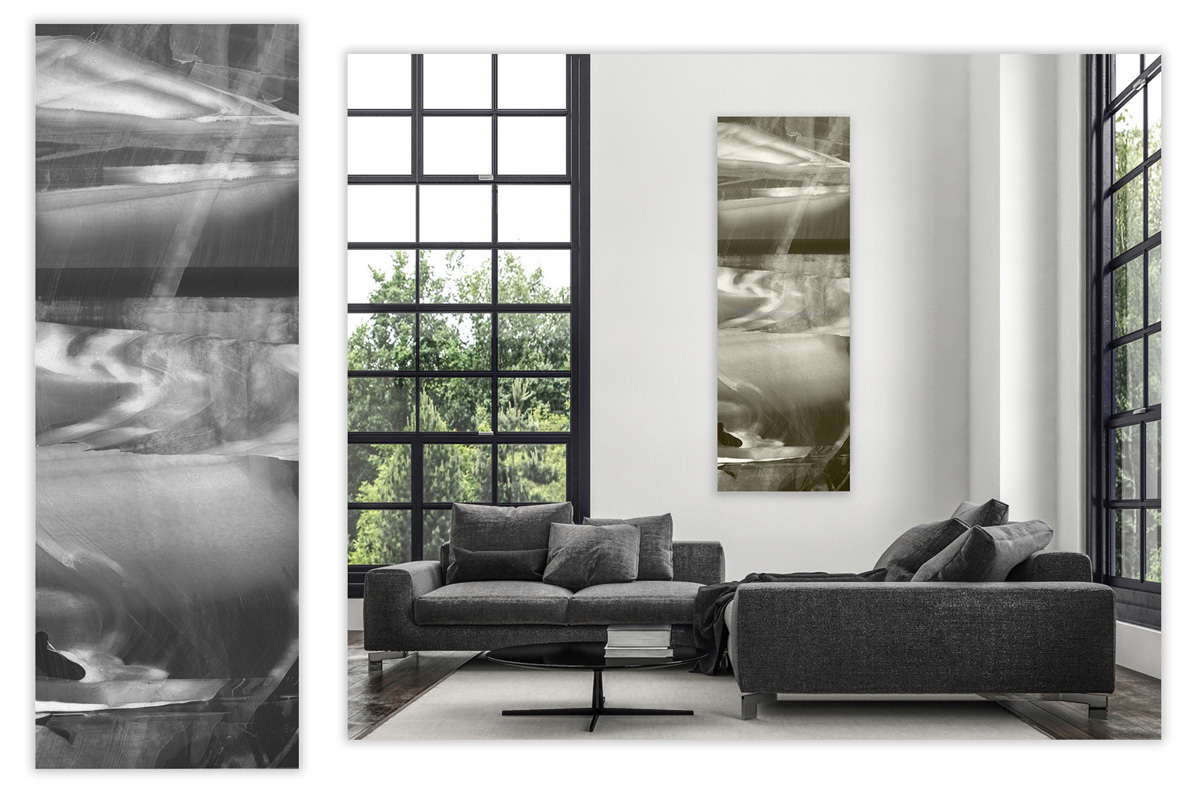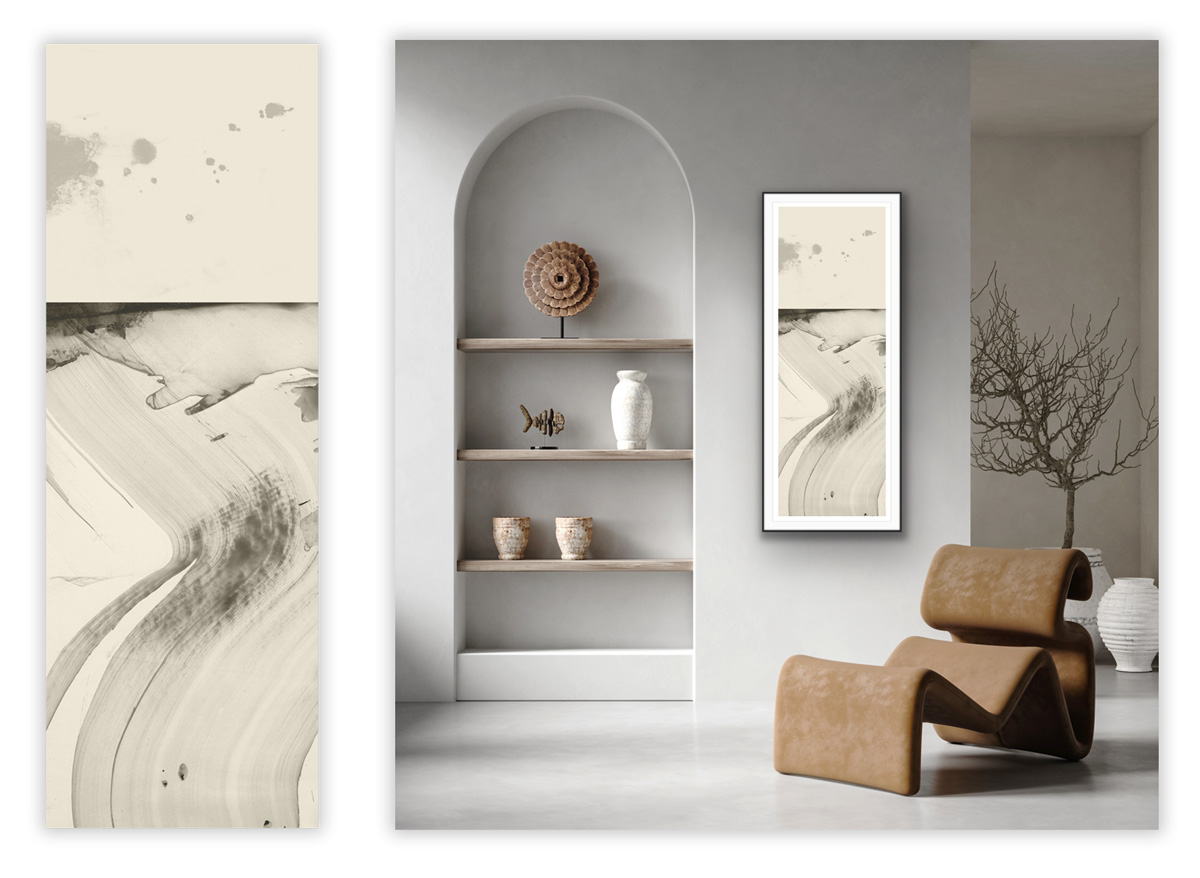 The scroll format can also be turned horizontal. In this case an original composition, Edo Scroll for Modern Times, was varied and colorized to work with the interior of a hotel: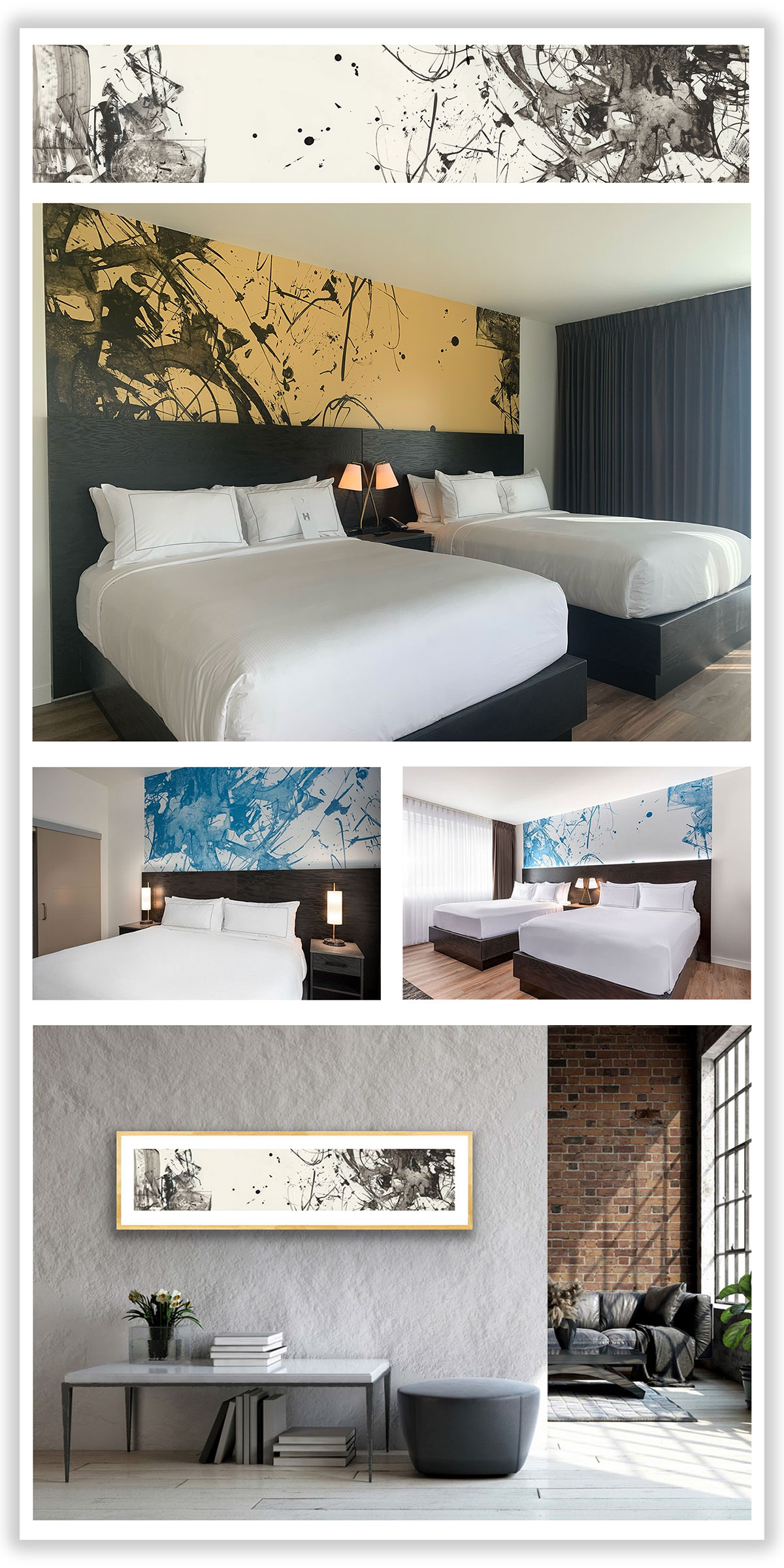 This work is wild and adventurous, and usually I limit the color palette to keep the focus on the movement and varieties of expression. After many years as a professional calligrapher and letterform artist it is a joy to make work without readable words, that is purely about gesture, surface and mark making.

I would love to collaborate with designers for placement in residential and public spaces. Today's contemporary interiors with their stained concrete grays and blackened steel are well complemented by minimalist abstraction and a limited palette. I do commissions, and am always looking for ways to apply my work to new substrates (Hanging silk banners in a stairwell…?) This work will continue to evolve, with new pieces posted in Minimalist Modern. The more colorful calligraphic work is in Ink Painting Abstractions. You can read more about the East-West connections and sources of inspiration here.