Awhile back I had a Flicker on the side of my house. By the wording of that sentence you may know that I mean attached as though with adhesive, firmly anchored, determined, and loud. A Flicker is a bird that thinks your house is either A) a piece of wood that he can bore into and coax ants into or B) a dead tree or soon to be dead tree that already has ants and other insects living in it rent free — insects which the Flicker plans to have for breakfast, between 4 and 5 AM.
On a fine spring morning you may find yourself barefoot in your bathrobe with a garden hose, screaming and spraying into the eaves as the protected and very handsome bird looks over his shoulder at you and says, "Huh." If you are me, you start painting pictures to explain the situation — to the bird.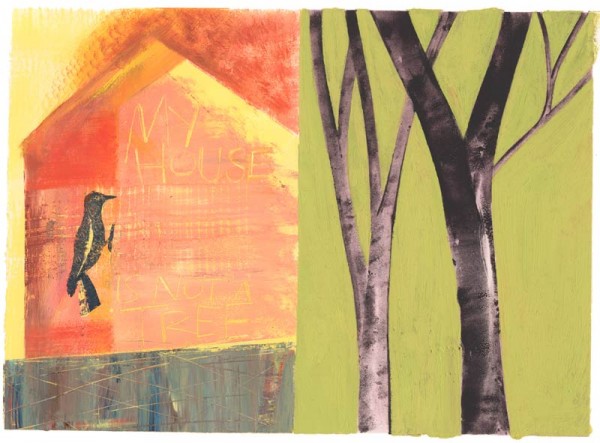 This went on for quite awhile. I tried a lot of different approaches to organizing the message. Some were direct, some were oblique.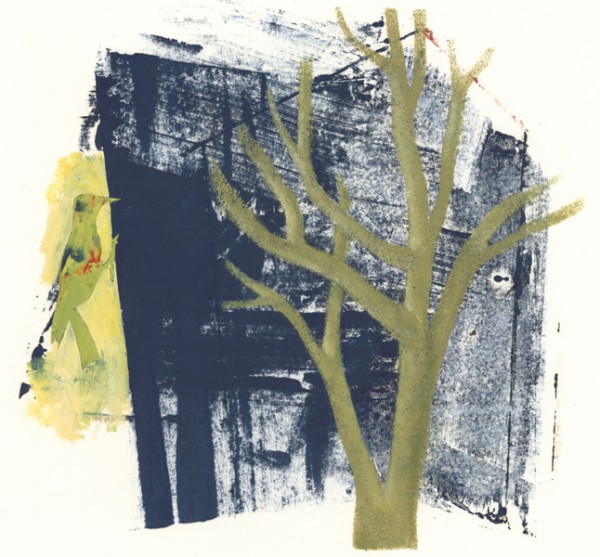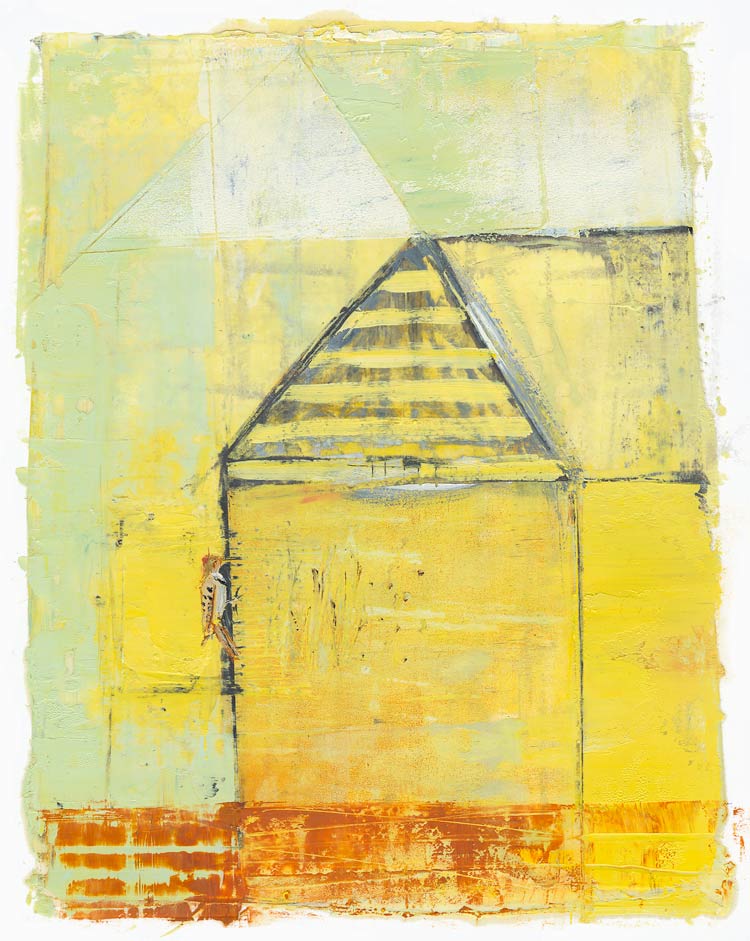 I grew in a strange way quite fond of him. I assumed he was a him. When he attacked the gutters I nicknamed him Donald Rumsfeld, remember him?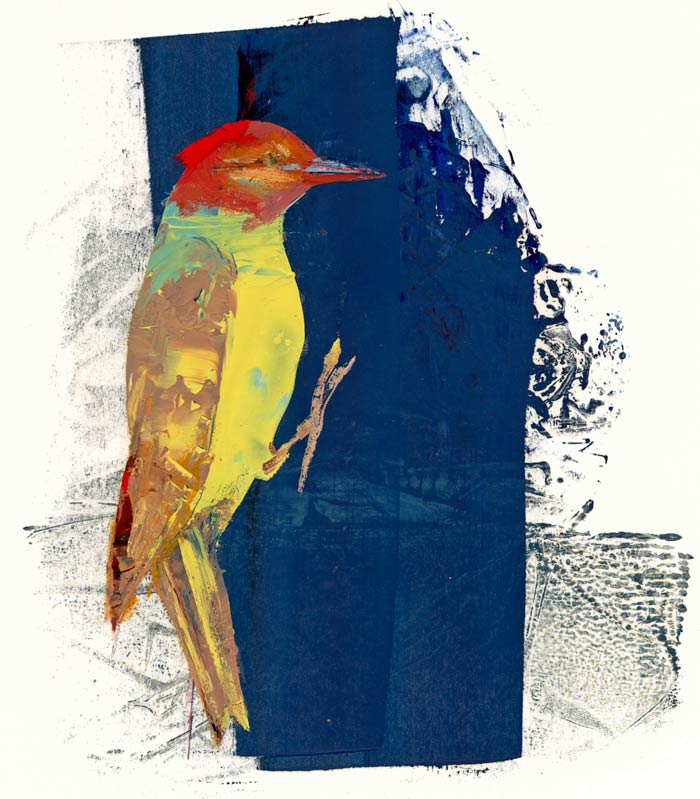 I tried reversing him, and I gave him a very fine tree with lots of bark. And finally I did this painting, the last in the series, which may have been the one that finally got the message across, because he went away and I have never been bothered since: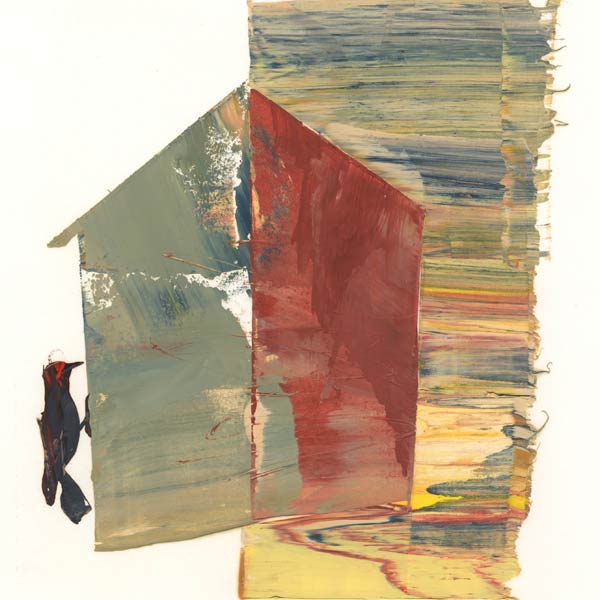 I recently was approached by someone who also had a bird attached to her house, and she took possession of this painting to see what powers it might have. I requested that my patron sign an indemnification agreement, as I cannot guarantee that this kind of magic will work twice. And it occurs to me tonight as I look around the studio and into the eaves that I may have broken a rule of art and magic, as now my bird is gone, and perhaps along with it the protective spell. Tomorrow morning, if you see a woman in her bathrobe spraying a garden hose into the sky and shouting in some strangled and incomprehensible language, that will be me.