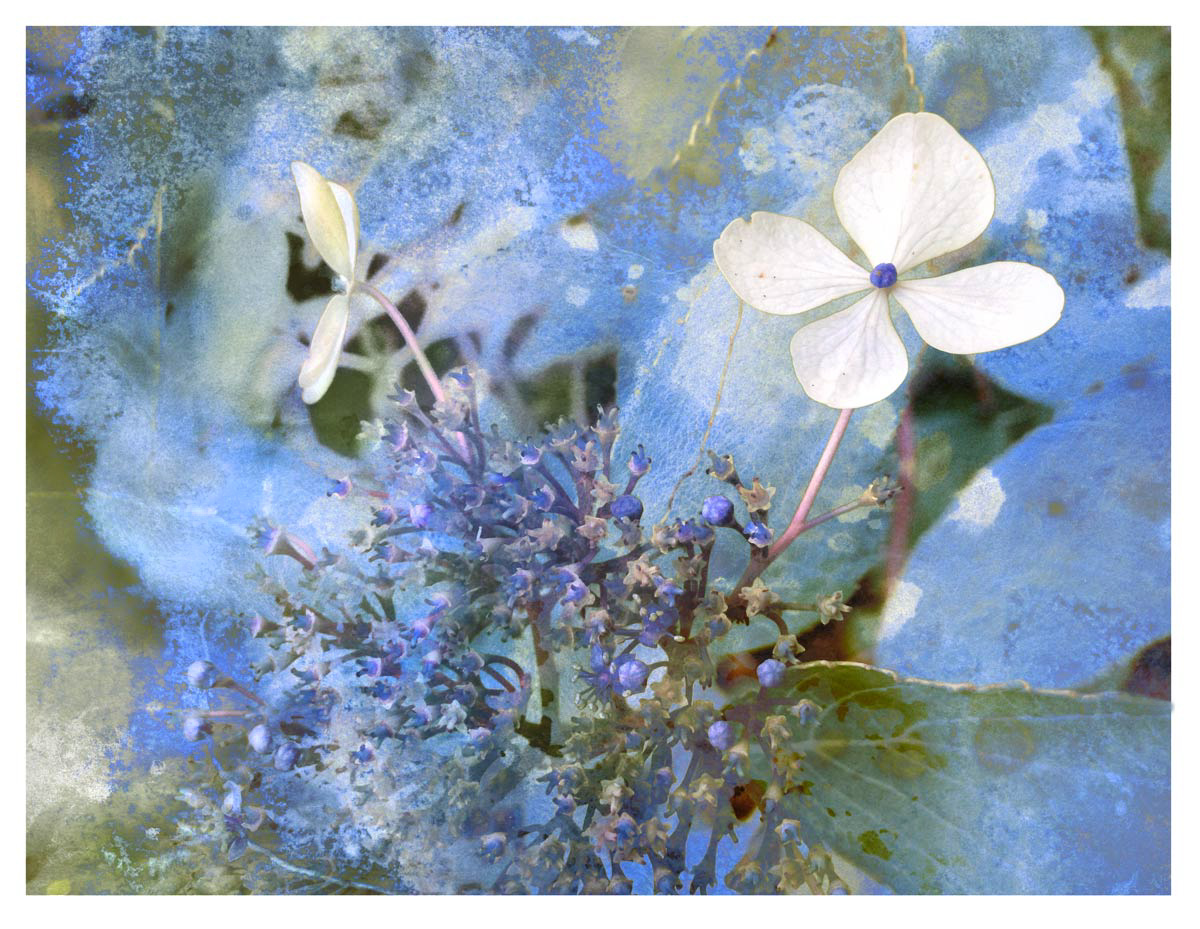 From the Gardener's Almanac of Irreproducible Phenomena: The Hydrangea
As the autumn rains come, I notice the squirrel's moods are completely unaffected. The squirrel has never bothered to look up, whisker the the winds of change and pause for melancholy. His job is to keep his head down, dig up every newly potted bulb and chrysanthemum and shred the babytears growing between the pavers – and he does not stop to admire the hydrangeas. Praising flowers with long and homely names is my occupation.
The delicate colors of Hydrangea macrophylla normalis are welcome distraction from the calamities unfolding beyond the garden. I hope you will find respite in the Autumn Suite from the Gardener's Almanac of Irreproducible Phenomena, just published and available today in my shop. For my fellow writers and thinkers and keepers of friendships far flung, these are excellent with ginger biscuits and strong coffee or black tea with honey. All you need is a table, a pen and a quiet moment.