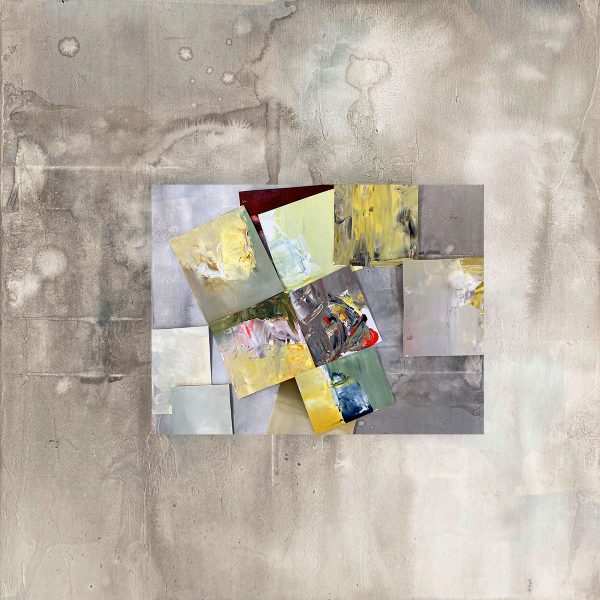 As we emerge from the pandemic into summer I have good news to report: Seattle Art Museum and SAM Gallery are close to fully reopening! I will be part of a group show in late summer with two other printmakers, Tallmadge Doyle and Jueun Shin. In conjunction with SAM's Monet exhibit the theme will be water, which I am guessing you may welcome after what could be some very hot months ahead. As post-pandemic plans finalize it is best before visiting to call the gallery and shop (206.654.3120) to learn the latest updates on procedures. At this point access is available Wednesday-Sunday 10-5 without a museum ticket, although the museum website does not yet reflect this.
Water is also the theme of a piece selected for the exhibit Art in the Time of Corona, which features my piece "Ledger" on Artsy. The goal of this innovative project is to record and exhibit defining artwork created during civil uncertainty. The hope is to unite viewers and help them find the sanctity, comfort and inspiration needed to heal a world in turmoil.
Over the past six months I have been sorting ideas and directions and keeping my studio practice focused on process. Printmaking has been a throughline of all my work for decades, and as part of my year of media exploration I decided to take one more look at "old fashioned" printing with a press, using water-based Akua inks. With help from an associate in Seattle Print Arts I set up my Baby Richeson press, which has been sitting neglected in a dark corner for nearly 20 years. It was mesmerizing to combine the folded paper collage I started doing earlier this year with the press, and I often found myself printing until 1 or 2 in the morning, experimenting with drypoint, monoprint and various forms of chine collé. Very few of these pieces will ever see a public wall, but the interplay between developing ideas in drawing and watercolor and then moving to a the press will be useful for years to come.