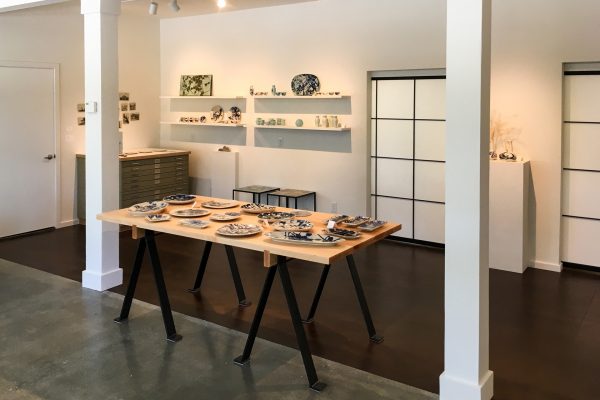 Please save the date for the Arts North Studio Tour in Seattle this October 12th and 13th!  Ceramic artist and photographer Laura Brodax has opened her new (and spectacular) studio space at the edge of the Broadview neighborhood, and will be hosting me as her guest artist for our first time on this tour.
Check out Modern Glaze on Instagram to see what the fuss is all about. I have admired Laura's photography and ceramics for many years, and it is an honor to show with her. I will be displaying unframed prints of various sizes as well as some larger framed works and mixed media panels. Below are some of Laura's ceramic works incorporating her photography, collage and serigraph.
Be sure to visit the Arts North Studio Tour website and Facebook for a preview of work and a map of all 10 studios. Modern Glaze is located at 14800 Westminster Way N, Shoreline, WA 98133. Tour hours, 10-5 October 12th and 13th. I hope to see you there!