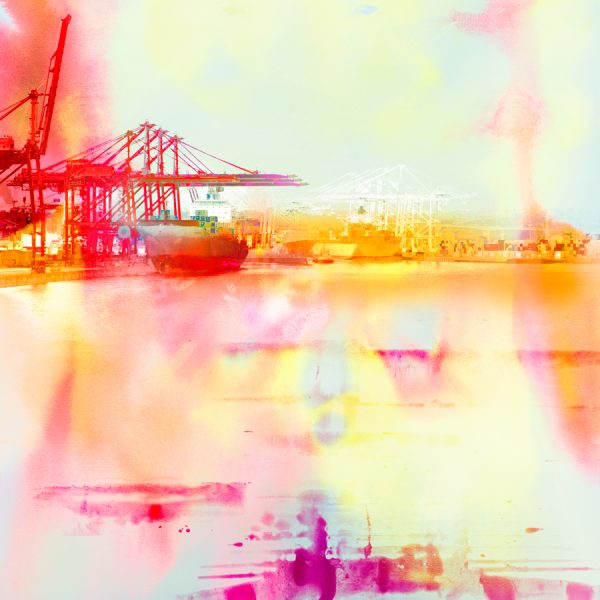 Summer, finally! I've been immersed for months in new ways of looking at color and light, and finally what I have been seeing in my minds' eye has unfurled in front of me. What turns a mere boat into a "vessel" is the fleeting moment of refraction. In my spring wanderings through freezing shipyards that light was not always easy to find. Often I would return home from Salmon Bay and Harbor Island with hundreds of classic northwest gray-green photographs, all cast in the steely gaze of cloudcover. Occasionally a well-honed wind would scrape the sky, leaving blue shards on the water and astonishing bits of gold. One evening iridescent swallows flew through from the bridge. Two raptors shrieked courtship from the highest masts, offering what seemed like a lovers' benediction.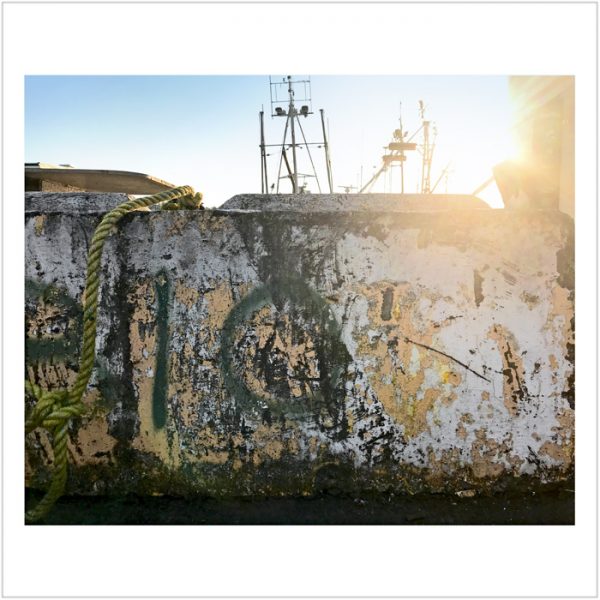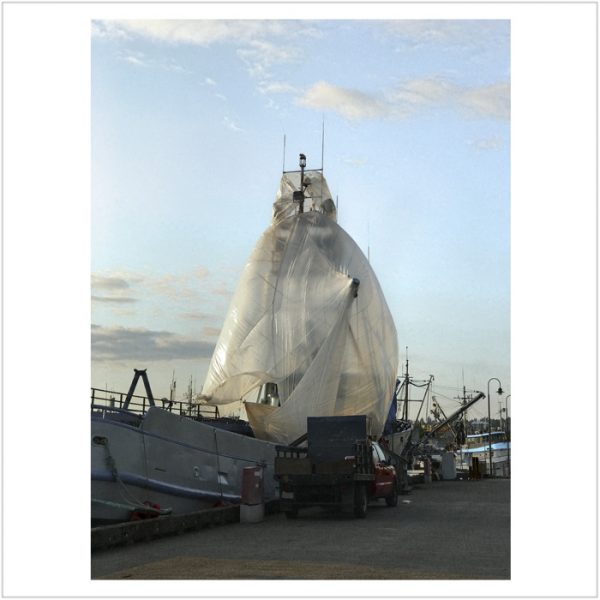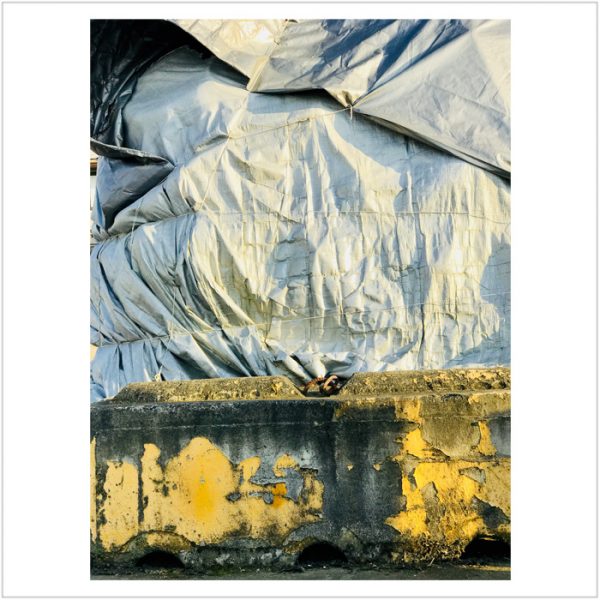 Journal Entry: The shipyard on Sunday. Men playing guitars on derelict balconies, men riding yellow bikes, men rising shirtless and surprised from the hulls of tugboats unshaven and lurching but still afloat. The wooden planks, the seams of trees that run out into the waves parallel, almost indistinguishable. Then the five alarm fire of a red buoy hanging off the Maudie Mae and its shadow and the starburst within the shadow.
Inspiration photos from Salmon Bay.
As a photo-based printmaker I start with the camera. The photograph is the diving platform. From that reality-based ledge I go into a world of improvisation, working with layers of paint to create a completely new world. Colorbath goes farther into abstraction and paint than I have gone before, and opens up exciting new directions for the future.
Please mark your calendar for Thursday August 9th and join me for a reception for Colorbath, from 6-7:30 at Taste Restaurant, Seattle Art Museum, 1300 First Ave, Seattle, WA 98101. I will have nine new large works ranging in size from 30 x 30″ to 30 x 40″. They will be posted for preview on the SAM Gallery site and in my portfolios soon.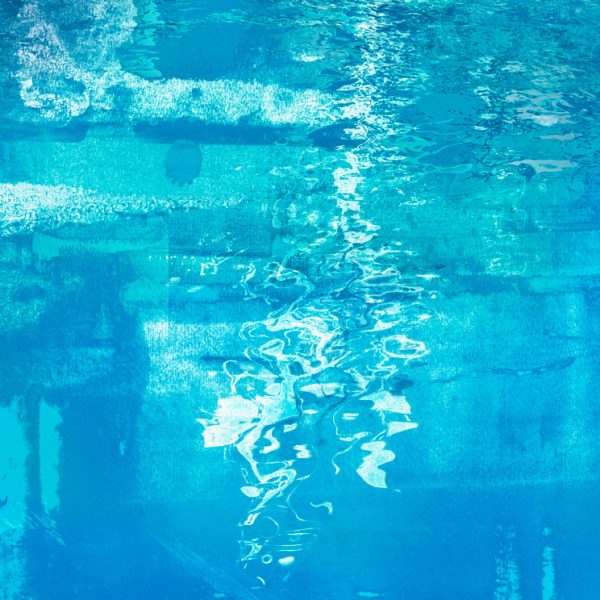 "Blue Buoys" (section), © Iskra Johnson
Postscript:
I was a lake swimmer for years. I fell in love with my first tugboat when I was 17 and stayed up 24 hours listening to Keith Jarrett's Köln Concert while looking at rust and tires on the Duwamish. Some of the people who actually spend their lives working on boats feel the same way. If you have an hour or two to get lost at sea visit these folks at Maritime Family. All I can say is WOW.