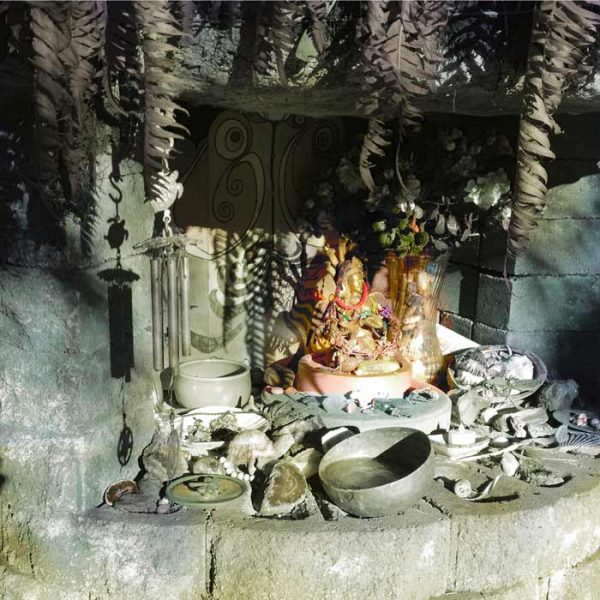 This is the time of year I begin to realize that my meditation practice has devolved into drinking coffee slowly, rather than quickly, and looking out the window at robins. This is fine — the robins love an audience — but it isn't quite the same as a practice. In November you can't drag me out of bed before dawn. Yet by the first week of December something changes. My eyes fly wide at six AM. I want to sit in the early hour and listen closely to this very particular and resonant silence that leads to the darkest day, the longest night, and the beginning of the light. I want to be awake for each moment of passage to the winter solstice, and the ceremony of a sitting practice once again takes hold.
This year I signed on to a three day retreat with Kate Lila Wheeler.  I have been a follower of Wheeler's writing since 1997, when I read her first collection of stories, Not Where I Started From. She is the rare meditation teacher who also has a serious art practice, in this case as novelist and essayist, and I have been looking for a chance to sit with her for years. This retreat is well positioned after the official holiday of Thanksgiving. The focus will be on mudita, the appreciation of the good fortune and well being of others. I would usually much rather focus on "worry", (from the German, wurgen: "to strangle," with no Pali translation) which is my acknowledged default setting, so this will be a welcome shift of gears. I suffer in cold weather (they predict snow?), so the weekend could be less an experience of transcendence and more of an extended Lands End Catalog fantasy in which I visualize the entire world swaddled in down bathrobes, with extra specially thick snowpants for me. To get ready for the retreat I have been re-reading some of my favorite books on Buddhism and meditation.
From Philip Moffitt, a variation of loving kindness meditation that always speaks to me:
     May you be safe from internal and external harm.
     May you have a calm, clear mind and a peaceful loving heart.
     May you be physically strong, healthy, and vital.
    May you experience love, joy, wonder, and wisdom in this life, just as it is.