I could say that the reason I like Rachel Maxi's work is that she paints objects that I love too. But the truth is that whatever Maxi paints becomes one of my favorite things, even if I wasn't planning on it. Plastic toy horses? Or for that matter, horses of any kind? Ever since The Red Pony broke my heart at age 11 I have been immune. Yet here I am, smitten.
Or, to take another hard sell, the dahlia? The word has always offended me: like "dhaling." Overblown, old-lady-ish, the kind of flower you can only love when you are part of the Dahlia Society and enjoy tying plants up on sticks and telling people not to pick them. Except now not only am I in love with a dhalia, I want it in that very ordinary jar, because it's just plain beautiful.  The word is covet: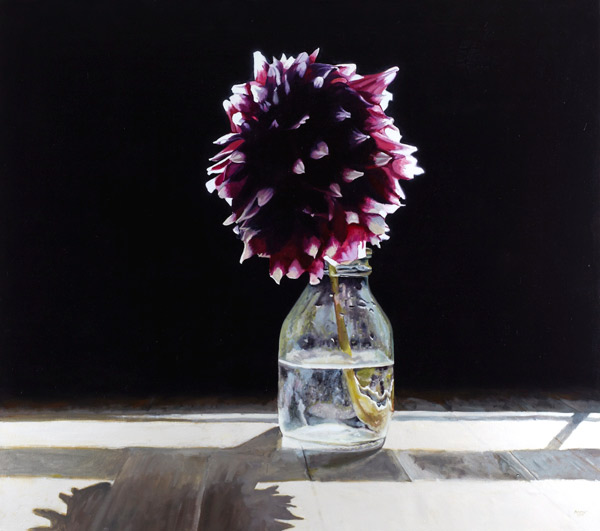 Check out Maxi's work at Sugarpill on Capitol Hill, and do it fast, because this show is only up until November 19th. While you are there revel in the sensory magic of this one-of-a-kind shop: apothecary, culinary, mercantile…….mystery. Cures for whatever ails you and pleasures to keep you well.
(900 E. Pine St. Seattle, WA 98122 • T 206.322.7455 • MON + TUES 11AM – 5PM / WED + THU 11AM-7PM / FRI + SAT 11AM-6PM / SUN 11AM-4PM)