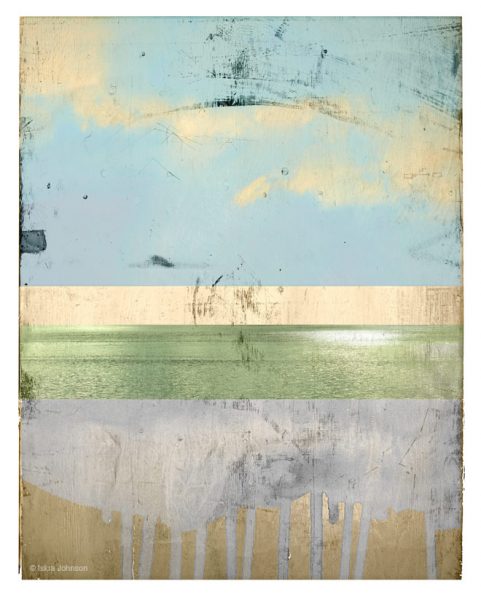 "Parallels are not what we think. They do not really exist except in a mathematical sense and except as an idea to play off. If it is difficult for anything in the real world to move in a true straight line, think of the impossibility of two things moving together in two parallel straight lines.
In the human imagination a parallel world is not a world that replicates the one in which we live or that is its exact opposite but one that turns and flows through many other possibilities and dimensionalities; all the while keeping company and somehow referencing the one it shadows."—From Consolations, by David Whyte

Welcome to the new year! I am looking forward to light on the horizon in 2018. As I look back on 2017, it was not without its provocations, but in spite of geologic, political and human disasters my work kept going and expanding in new and unexpected ways. When I first began trying to find my own voice after decades in design it often felt like something too hard to do. It was easier to drink a third cup of coffee and stare into space than actually attempt to make the vision in my mind's eye. Now I am happy to say I find it impossible to stop working. Of course there are always things I would prefer to avoid, (oh, god. varnishing!) (gluing paper!) (archiving prints), but the strategy of always doing something else that I don't want to do less while avoiding the Big Things seems to pay off, as eventually there is nothing left to do but the bigger thing, and that ends up becoming a show. Speaking of which:
Save the date for
Industrial Pastorale
A solo show of imagery exploring the liminal edge between rural and urban landscape
at Perry & Carlson in Mt. Vernon, Washington
Opening: Saturday March 3rd 3-6
(timed so you can catch the shows in sister art mecca Edison too!)
I am working in the studio every day to complete this new series of work after which I will catch my breath for a second and then begin developing ideas for "The Harbor" my solo show at Taste at SAM in August. In between studio marathons I am back to reading poetry books and essays, and diving deep into the connection between words and images, story and composition. Thank you for David Whyte, Ali Smith and Annie Dillard, who are my newest bedtime companions. I could happily dream with those three for the next year, with maybe Virginia Woolf and Charles Dickens thrown in for good measure:
"There is a kind of sleep that steals upon us sometimes, which, while it holds the body prisoner, does not free the mind from a sense of things about it, and enable it to ramble at its pleasure. So far as an overpowering heaviness, a prostration of strength, and an utter inability to control our thoughts or power of motion, can be called sleep, this is it; and yet we have a consciousness of all that is going on about us; and if we dream at such a time, words which are really spoken, or sounds which really exist at the moment, accommodate themselves with surprising readiness to our visions, until reality and imagination become so strangely blended that it is afterwards almost a matter of impossibilty to separate the two. —From Oliver Twist

That place. Where this came from: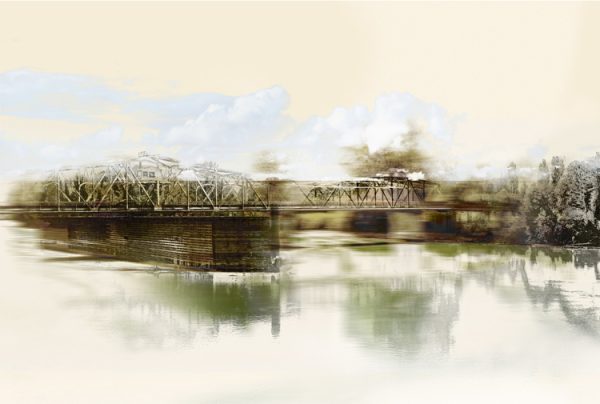 Liminal Shift (Division Street), limited edition archival pigment print, available here.
Thanks for reading, and have patience while I try to finish my long-promised next article, Instagram for Artists. Lots of research. Lots of coffee, Please sir, I want some more. . . .