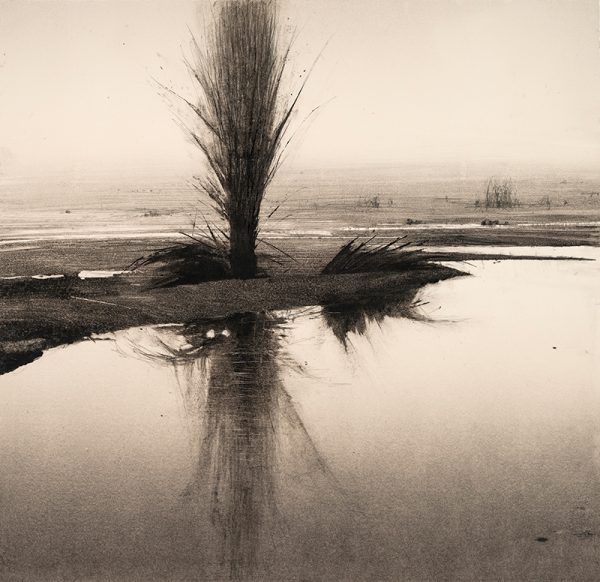 If you appreciate fine landscape and monoprint I strongly urge you to put Wendy Orville's upcoming solo show at Davidson Galleries on your calendar (and get on the preview list!). I first saw Orville's work on a tiny postcard 15 or 20 years ago. I kept the card on my refrigerator for a decade, and became an instant follower, when there were very few opportunities to see her work. Now, fortunately, she has found the perfect home in Seattle's Davidson Galleries, and next month you can see nearly 40 pieces of her newest landscapes in one place.
To call this work "landscape" is a misnomer. More apt would be "astonishing events of ink and erasure." These incandescent monoprints have a sense of atmosphere that takes my breath away. From a distance the flawless gradations of value look photographic. As one comes near the surface dissolves into exquisitely subtle marks and layers of ink that exist purely as abstraction. This is mastery. I adore Orville's work both as a printmaker (who knows just how difficult this kind of work is to do!) and as a collector. The cloud-scape that lives in my house lights up the room, a reminder of what presence looks like.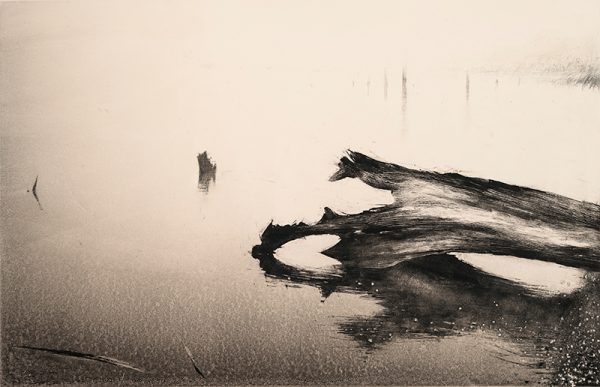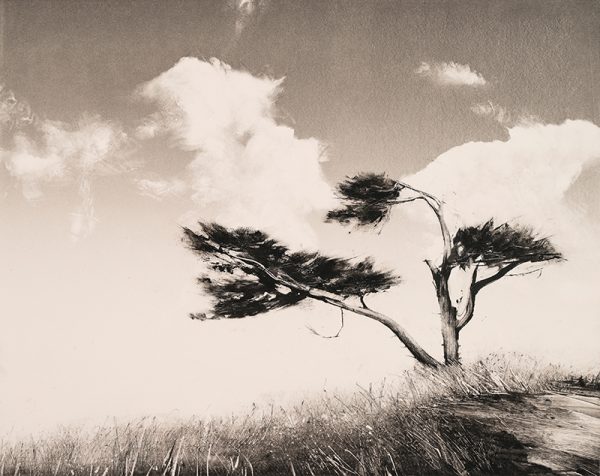 I should caution you that if you are interested in this work it will likely go very fast. I had fallen in love with numerous prints from Orville's last show and did not have the luxury of choice, as they were snapped up by collectors well before the opening. Perhaps I will see you at the preview!
An occasional feature from Iskra Fine Art: Artists I Love. Encouraging you to love art, support artists, and build the collector community.