Everything is in flux in late February, not quite winter, not yet spring. The juncos still sit on top of the echinacea forgetting December's snows and pecking vainly for seeds. The willows hang above the water's edge remembering autumn, and the wild plum cannot wait for the warm winds that bring spring's color and perfumes. A new set of cards from the Gardener's Almanac of Irreproducible Phenomena is out today and available in my shop. I am calling this set of images The Wabi Sabi Suite, in recognition of the sense of impermanence that colors February's mood.
The images were originally made as transfer prints using my original paintings or photographs printed onto rag paper with a solvent. The process is unpredictable and brings a granular texture and soft irregular edges to the images. "Wild Plum" is particularly soft and dreamy, as its original source was a 40 yearold film photograph with the distinctive soft focus only film can create. If you are interested in the large size of Summerlight, it is framed in maple and available from my studio. A very limited edition of 3, of which one is left, the image is 16 x 21 on a sheet of 30 x 22 Arches 88.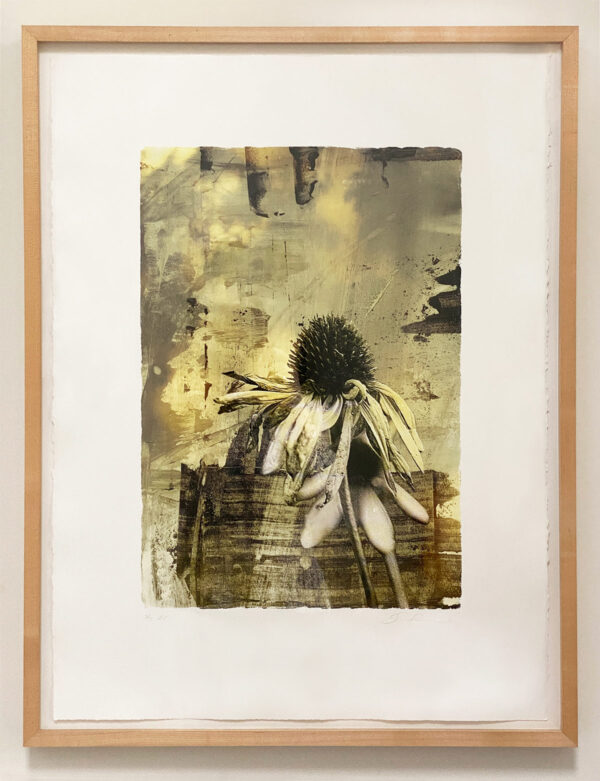 Summerlight, available from my studio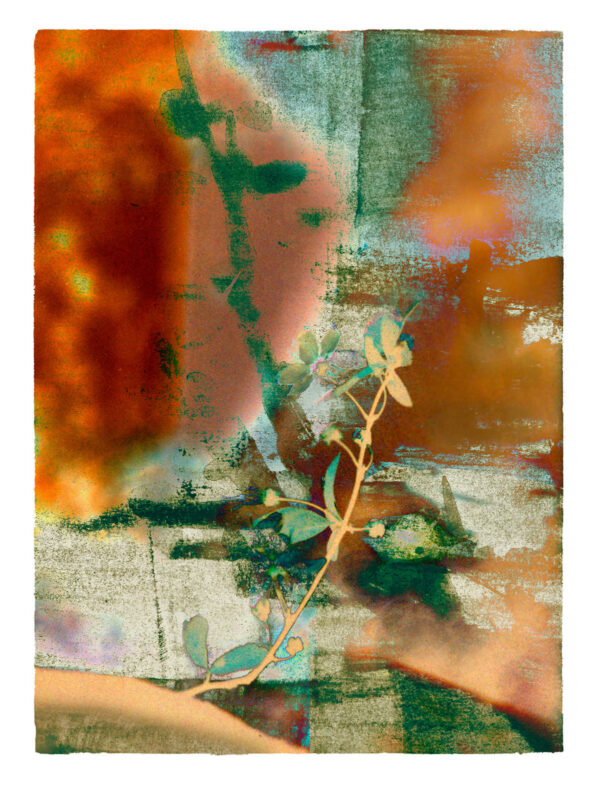 Wild Plum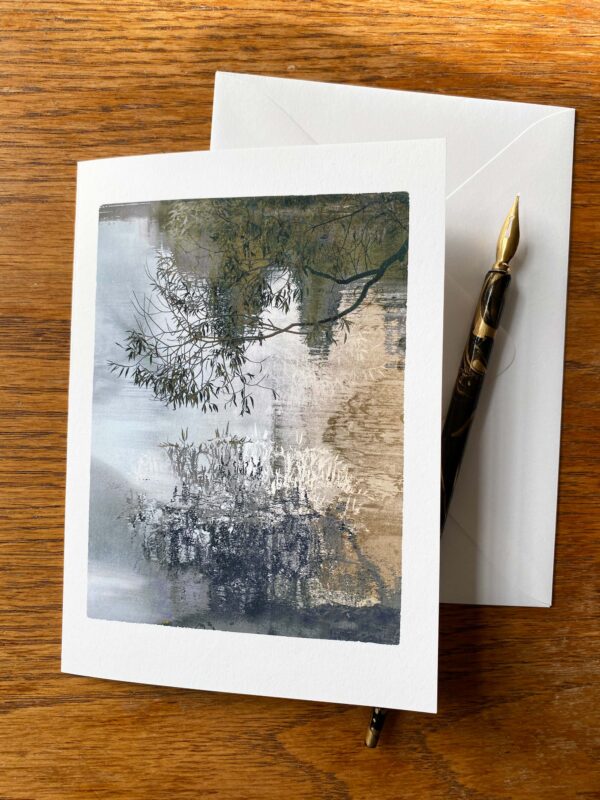 The Willows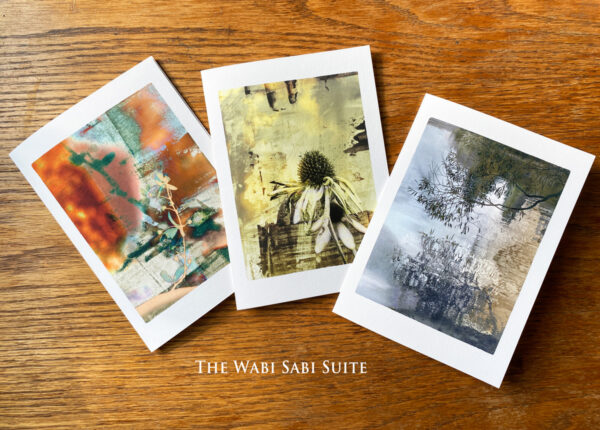 A lot is happening all at once in the studio. I just sent 8 framed prints from The Tarmac Residency up to Whidbey Island, where you can see them soon near the Whidbey Island airport at Sea Biscuit. I was pleased late in 2022 to have a piece from this series included in an exhibit with the Center for Fine Art Photography called (Un)Natural Cycles. Take a look at the fine pieces in this show, reflecting on climate and change in our (Un) natural world. I received an honorable mention for Cloud Mountain, below.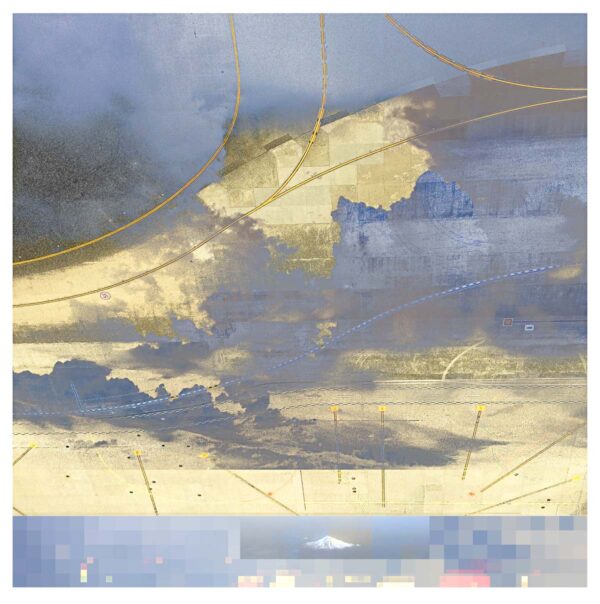 Cloud Mountain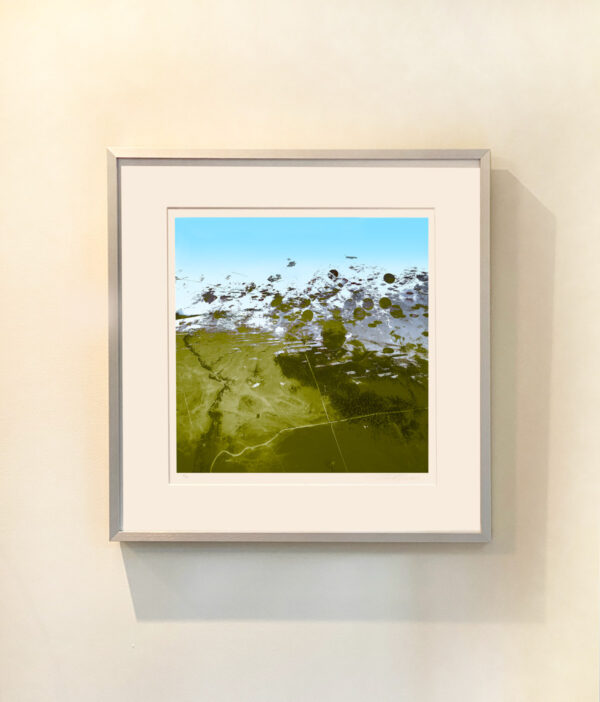 Each print at Sea Biscuit is an edition of 10, 11.5″ image framed in brushed silver with a rag mat. Contact Museo Gallery for sales.
I am in the process of finalizing images and framing for "9th Street Women" opening in April at Art Spirit Gallery in Coeur d'Alene Idaho. This work will range from black and white to color and is entirely abstract. My father was born in Idaho, and I love having a show there. Sense of place meets memory meets the silver dust from the mines, where my grandfather did his part with a pick axe and the dogged work ethic only a Swede could endure.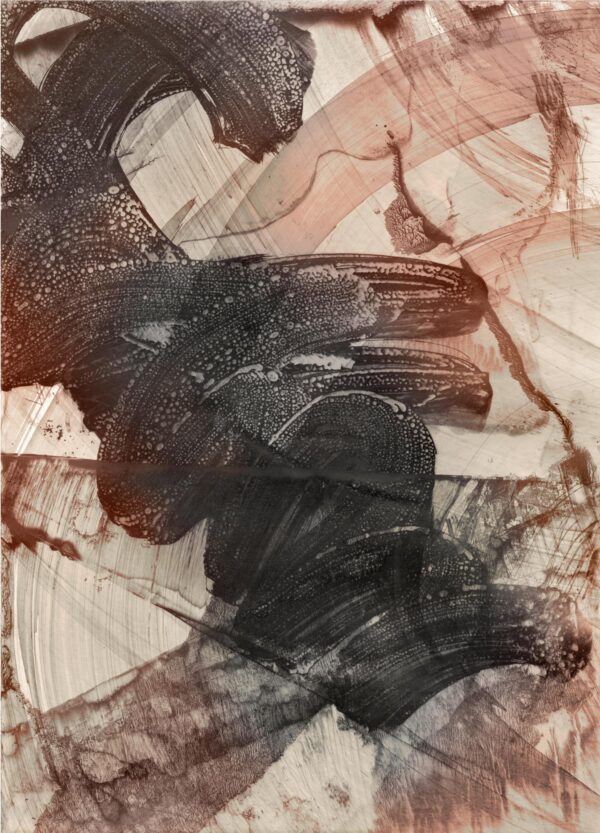 The Acrobat
Mesa (Snake River Canyon) © Iskra Johnson
A new set of very different cards is coming the first week of March, stay tuned…..and sign up for my
newsletter
for faster updates on my shows and discounts on my shop!