With the Solstice the weather in Seattle has shifted full-tilt into summer. It is hard to go inside and work in the studio when the sky opens to a clear blue. Today I am taking time away from work to reflect and write about influences and inspirations, in particular the  inspiration that comes from time spent with other artists in their studios and homes.
To prepare my mind for a writing project I like to close my eyes in the garden under the dogwood tree by the pond. There, as prisms of light sift down through the leaves onto my eyelids, I can let my thoughts wander until, with a few nudges, they begin to collect around a subject and form into sentences. This morning before starting the process of contemplation I had begun to eat an apple, and I took it with me and set it down on the arm of the chair. I settled back and drifted on the breeze of summer sounds: the clatter of lawn mowers, the whir of dragonflies and the soft shush of pampas grass. A thought emerged and with it the immediate habitual impulse to reach for my phone. So of course, eyes still shut, I reached for. . . . my apple. This was a moment of quiet mortification, as the real met the unreal – and the realization of the branding monster that has become modern life. No, I said to the apple and myself and the mute goldfish in the pond, an apple is not a phone, it is actually an apple, and that would be Eden.
There are people who don't live this way. They can tell the difference between the real and the unreal because they live full-time in touch and sensuality and a sense of terroir. They surround themselves with beauty that can be worn and smelled and tasted and taken in with all the senses. They make art, but they make life with just as much care and engagement and there is no separation between the two. One of my favorite guides to this way of being is the artist and collector Patti King. When she announced a few years ago that she was selling her house and moving to Whidbey Island, those who knew her mourned the loss of a brilliantly curated home, where every wall and turn of the stair revealed art and place perfectly married. She promised us something new and better, and we patiently waited, catching a glimpse of a new foundation, a hint of the roofline, a rumor that she was going to create walls of torched wood and a floor of dirt.
Finally a few months ago my fiancee and I went to visit. It was a restorative weekend of time out of time, of conversation and inspiration and reveling in seeing the world through Patti's eyes. We began in the kitchen, with tea and books. Handling a book and turning the pages with friends is a fine and nearly lost form of communion.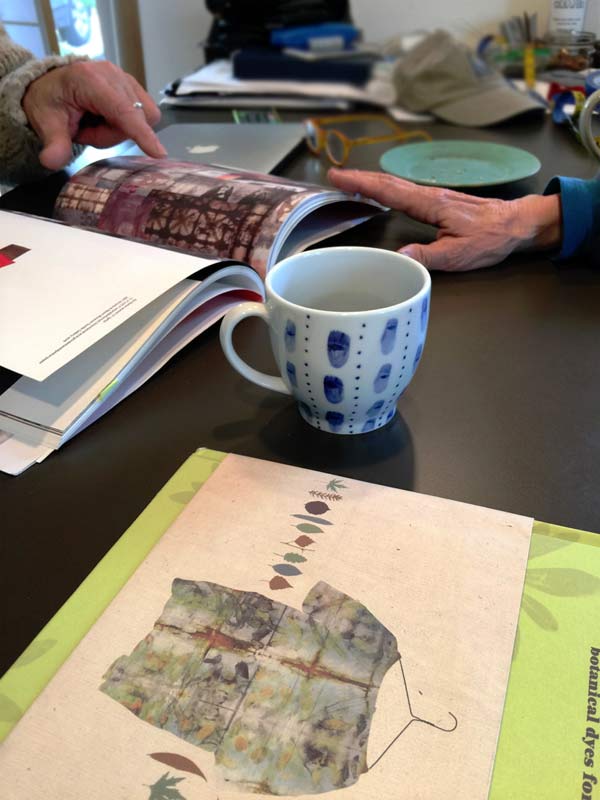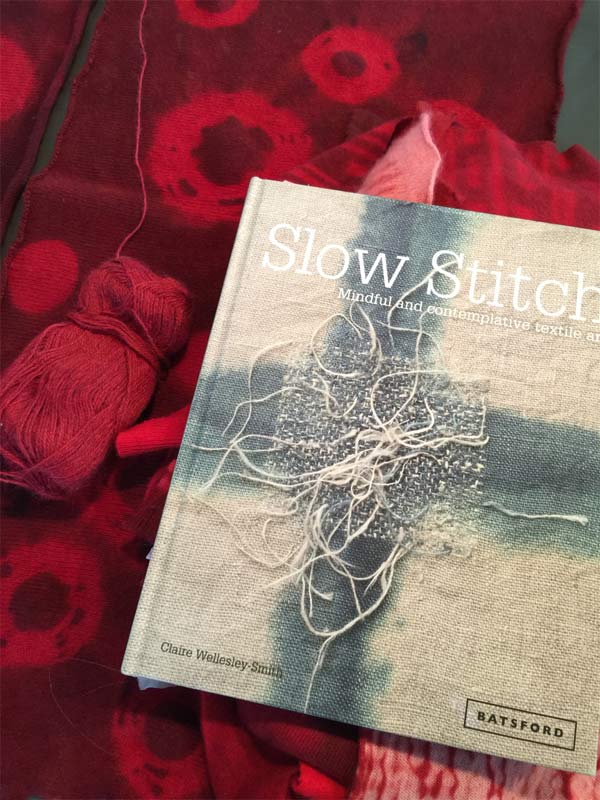 Patti is a weaver, dyer and fabric artist known for her elegant eye and aesthetic.  She has been influenced by Asian traditions and much of her work currently involves shibori tie-dye, one of the techniques that she uses to great effect on recycled cashmere and other fabrics.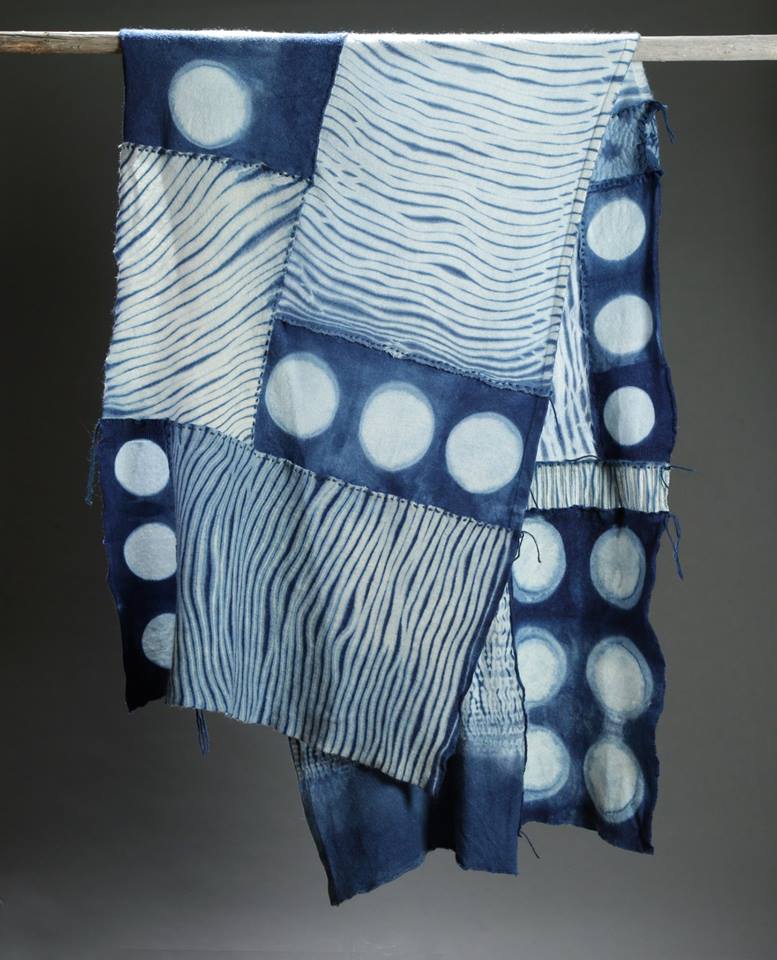 The new house and studio are a compact and meticulously designed world where the garden is invited in at every turn. There is in fact the mud floor, seen below in process, and as a finished room.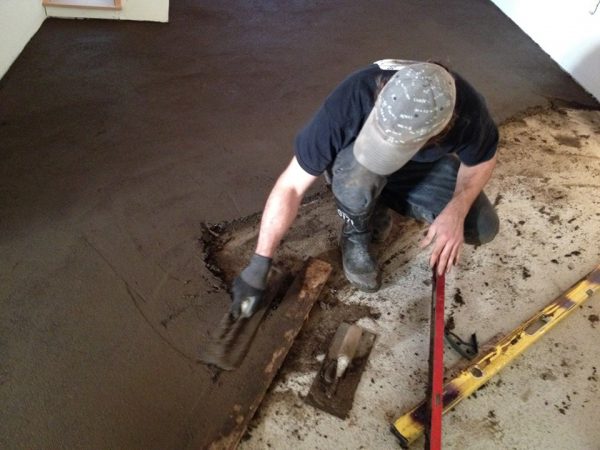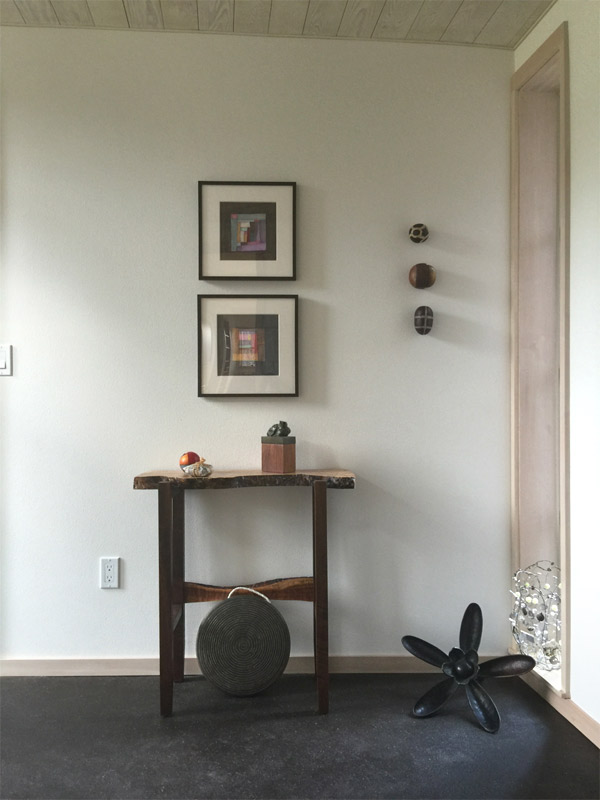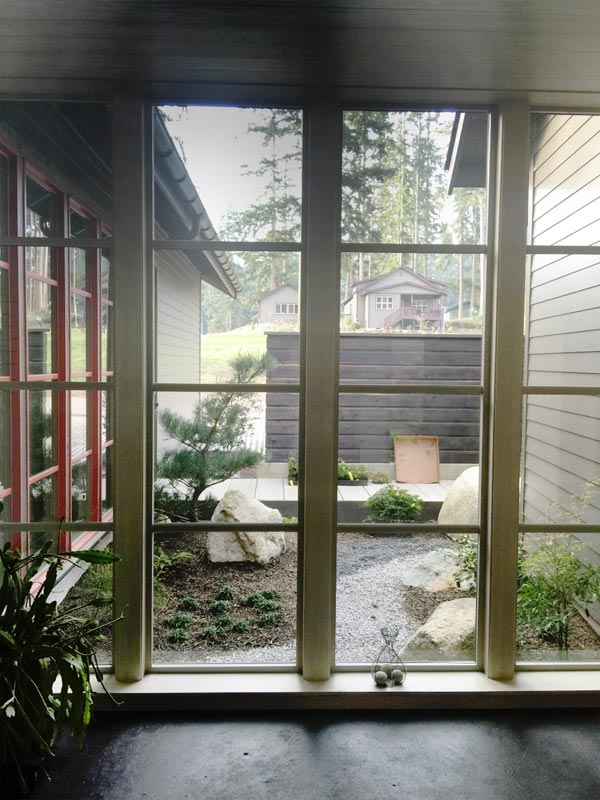 With a collector's instincts Patti integrates art and function. A minimalist bathroom becomes a shrine for a chair, and infrastructure becomes another interesting rectangle on a wall.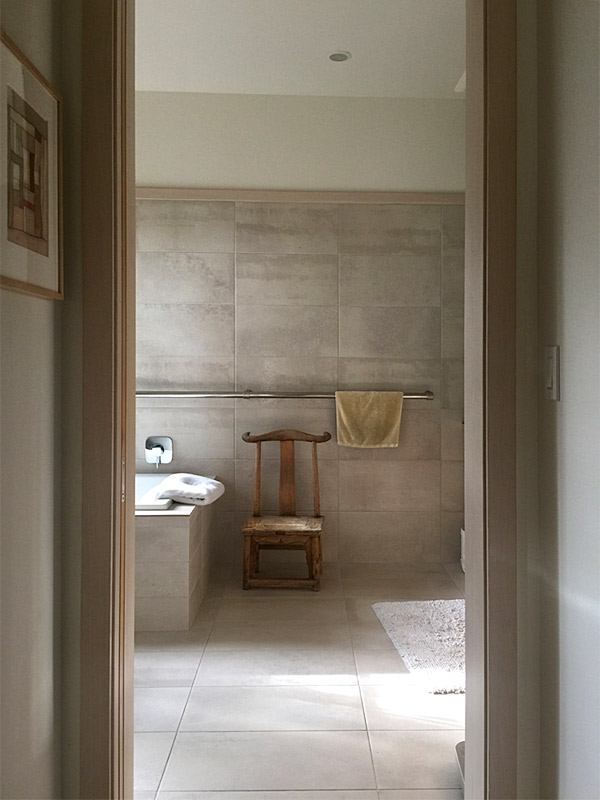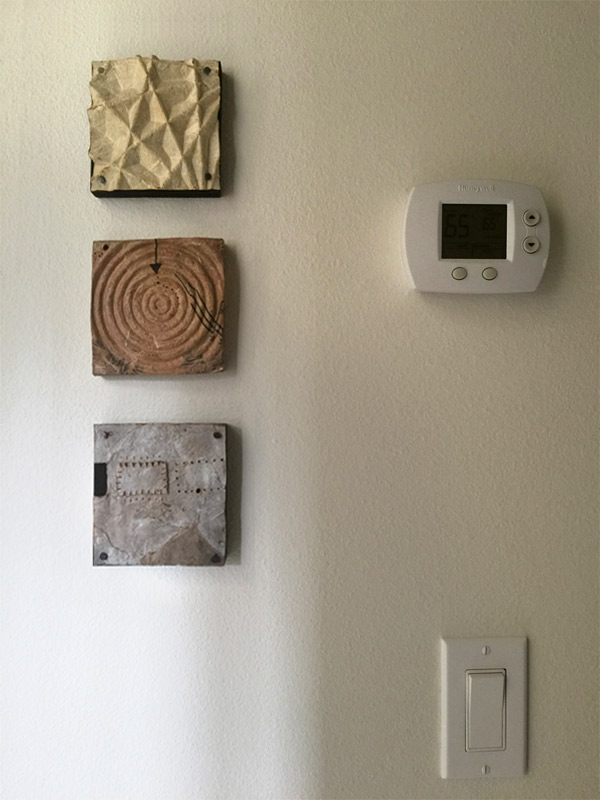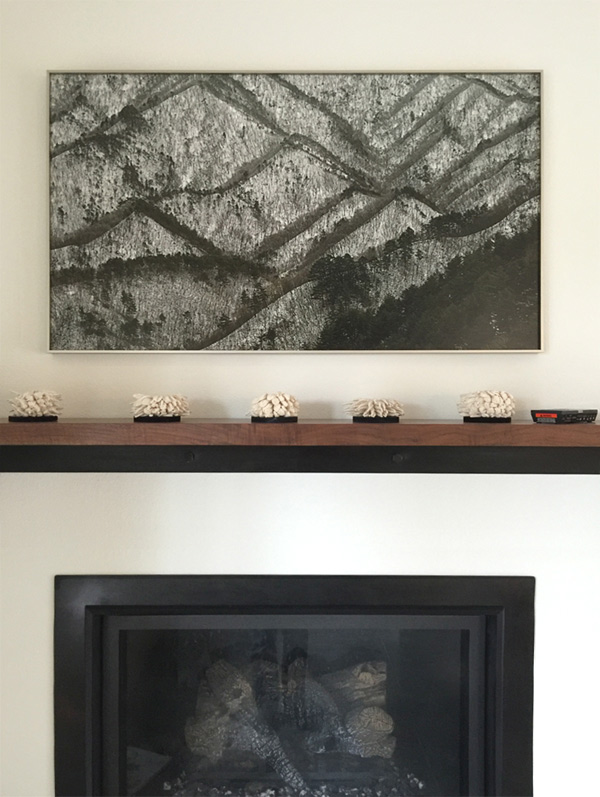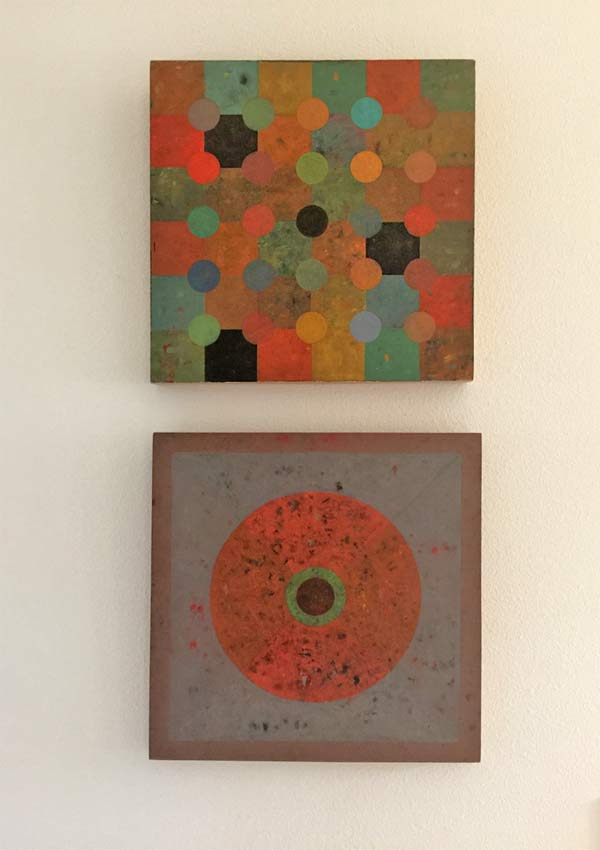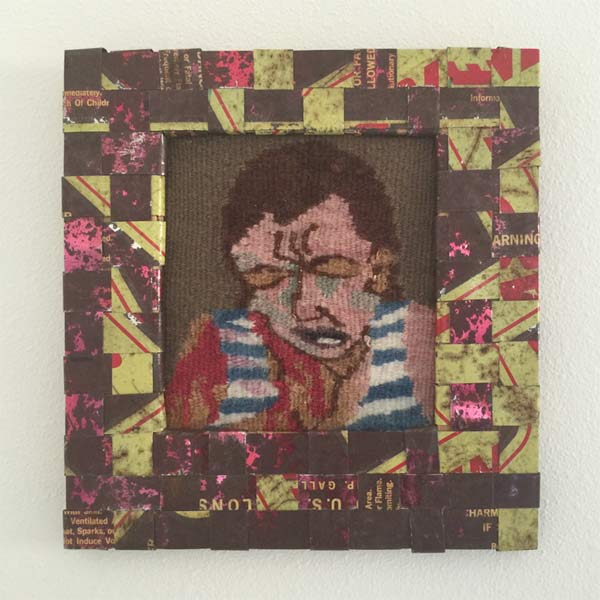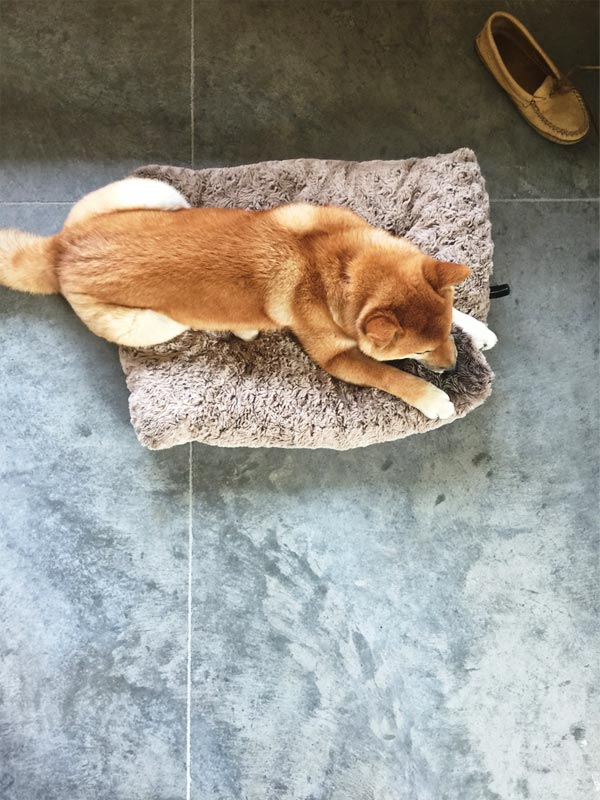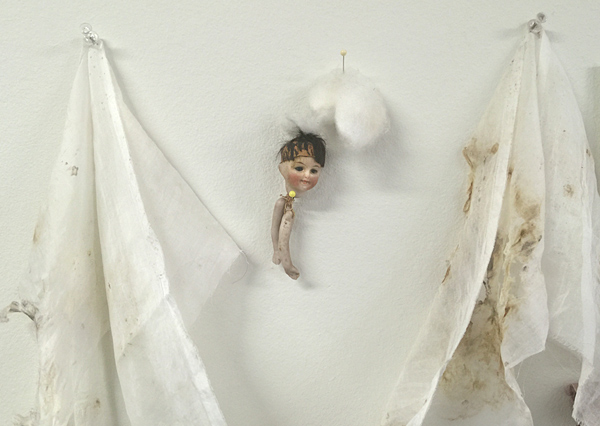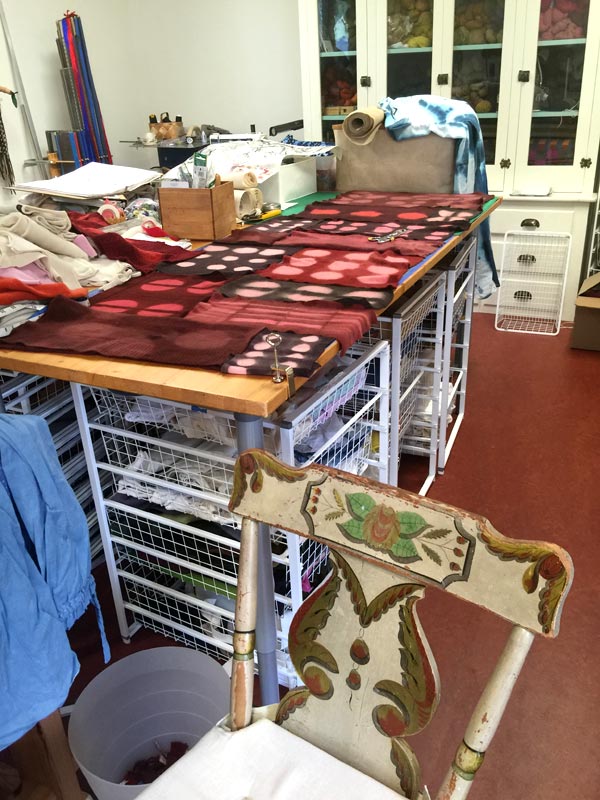 A separate building houses Patti's studio and the eclectic trove of fabric and findings that go into her work. Out of thousands of choices she resolves design and pattern into pieces that feel still and resolute, reminiscent of the formal architecture of a tea house, or of aerial maps of a harmonized world.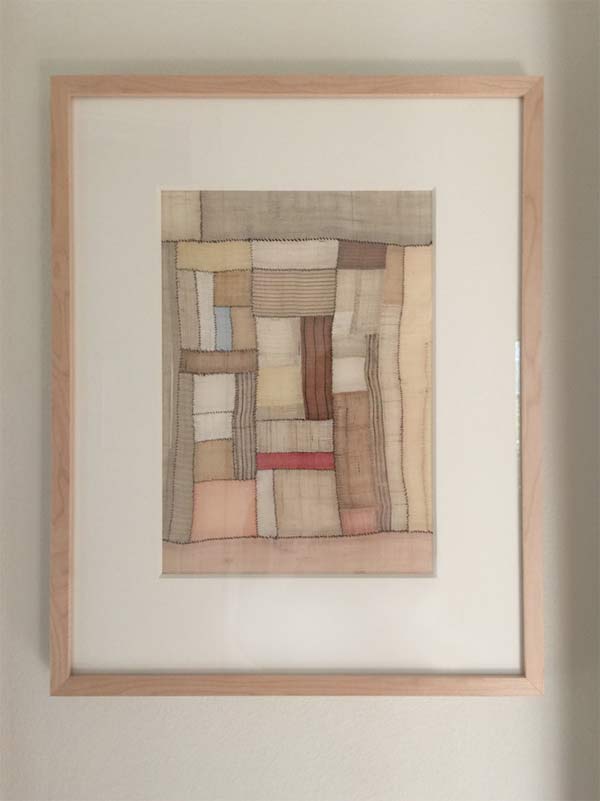 After an evening at Museo Gallery (a must if you are on the island) we woke to morning light coming through this panel made in the style of Korean wrapping cloth and dyed with fermented green persimmons.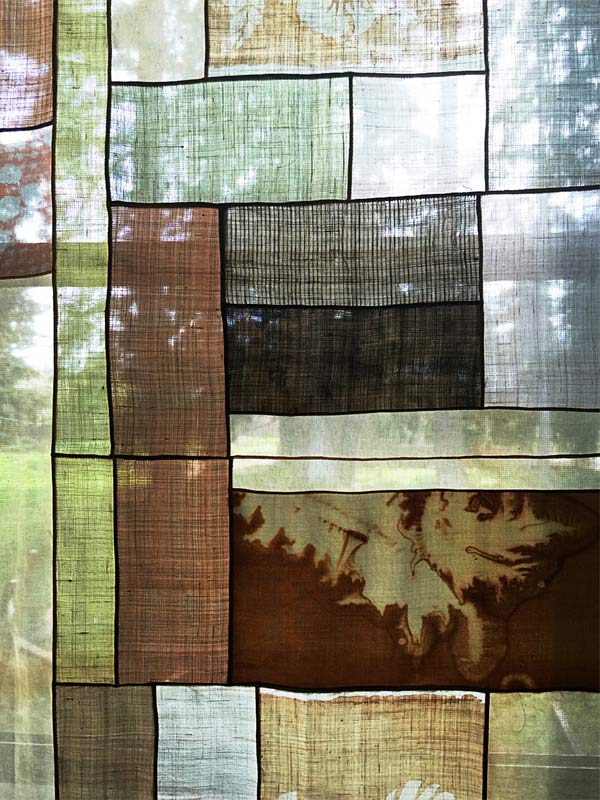 You will not easily find Patti King online, as she has no website. So I urge you to follow her at Museo Gallery, and keep an eye out for her work in homes throughout the Northwest. I feel very lucky to know Patti and to spend time in her world. More light, more slow time, more deep absorption in the art of life. It may be easier to live this way on a magical island in the San Juans, but perhaps a visitor can come away with a bit of the island within.
Photographs © Iskra Johnson and Patti King