Let's say you kick back for the 4th and check your social media and once again all your friends are posting vineyard photos of the South of France and the rest of them are gloating about having immigrated to Canada. You could be consumed with a terrible envy, or you could do what we did and make a tiny trip up the road and around the Sound and come back sated with beauty right here in the Pacific Northwest. Instead of waiting three hours in a ferry line we started the weekend art tour by skipping up the road to LaConner by way of Conway. The plain, thrilling ungentrified beauty of the Skagit reminded me there is life outside of Crane City and brooding about the hyperventilated cost of a 175 square foot room with a bed. Did I mention those trees in the photo above are French?
Also, there are cats.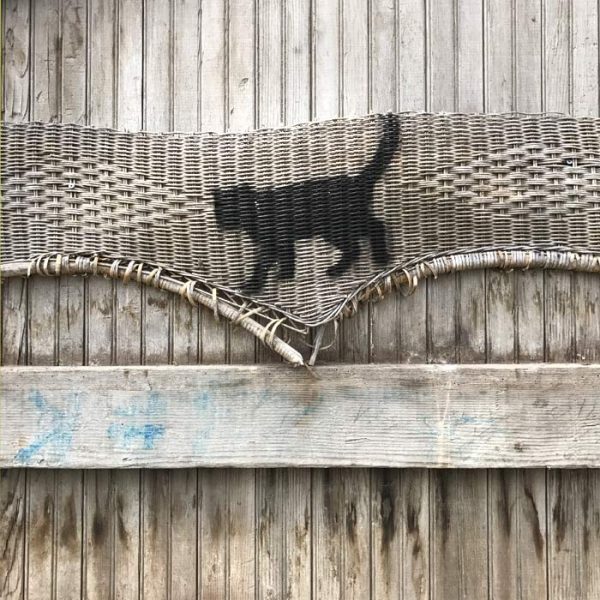 And blue bottles, which may have been French at one time.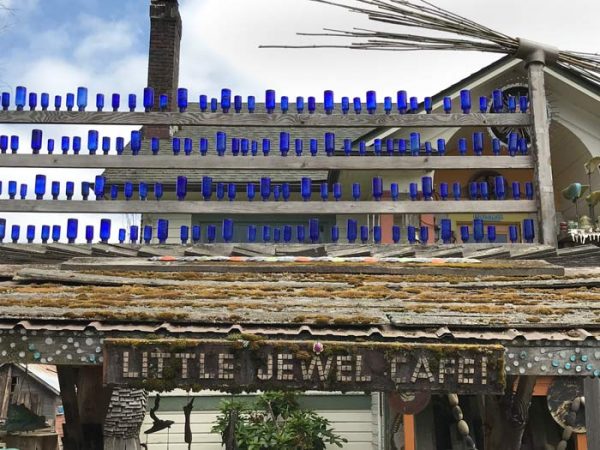 And sculpture. I would guess this guy may be in line for a cabinet position for infrastructure.
The little two-block metropolis of Conway in the Skagit Valley is a true find. Less famous than its bigger cousin up the road, it is worth a good hour of scouting. Antiques, friendly people, a bar, and some very fine landscape.
A few miles west, in LaConner, we entered a zone of the divine. The perfect breeze and light, the smell of flowers and salt, bald eagles on the pier, and quite a crowd at the Museum of Northwest Art. We just missed the talk by Whiting Tennis, but spent a long time looking at the exhibit of drawings and sculpture by one of the Pacific Northwest's most renowned artists. This new collection is beautifully minimalist in its display, and shows the connection in Whiting's work between drawing, sculpture and painting.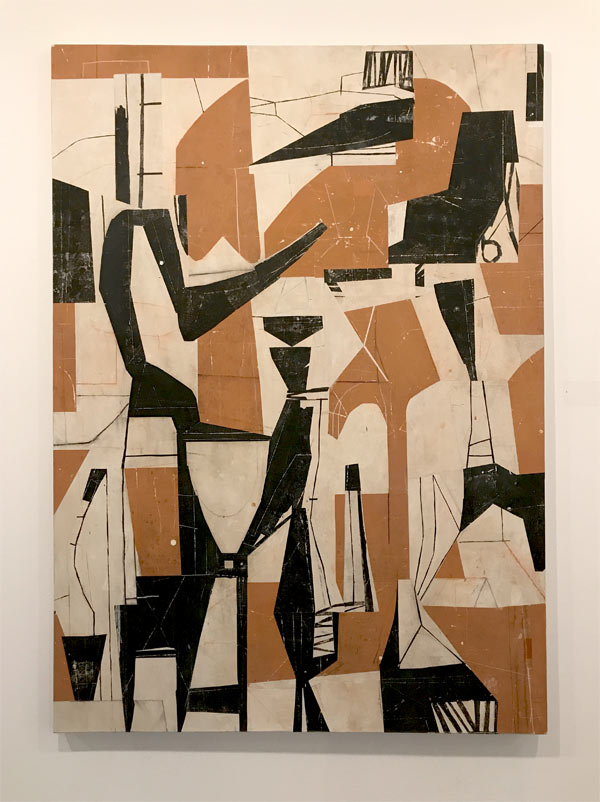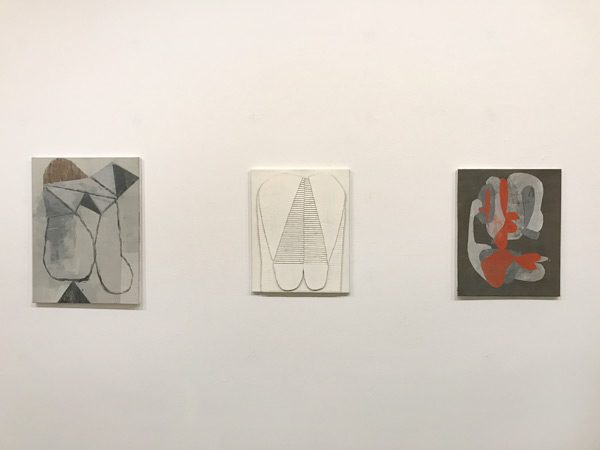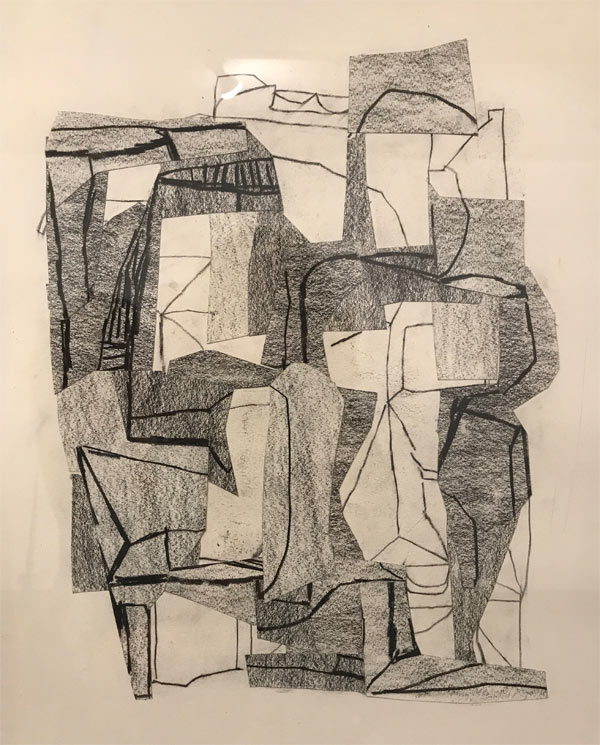 From Whiting's artist statement (click to enlarge):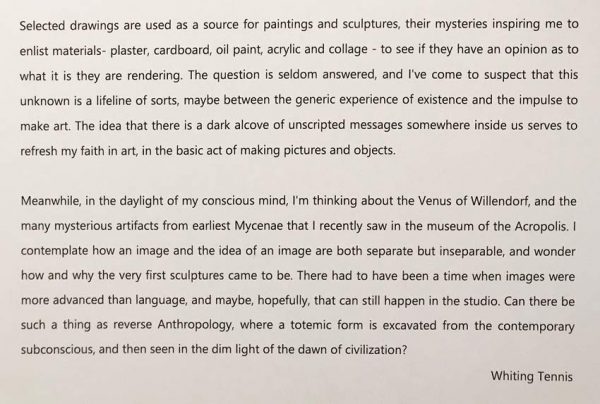 At the end of First Street, just where you might think everything ends, is to my mind the coolest new art spot in Puget Sound: Forum Arts. This gallery and artist studio is the brainchild of painter and sculptor Meg Holgate. In a lovely historic building she has created an elegant exhibition space that easily shape-shifts between salon, classroom, private artist studio or first class art gallery. I loved the exhibit, "Integrations," pairing glass artist Steve Klein with Holgate's drawings and paintings. I also wanted that steel stairway in the back. Oh, yum.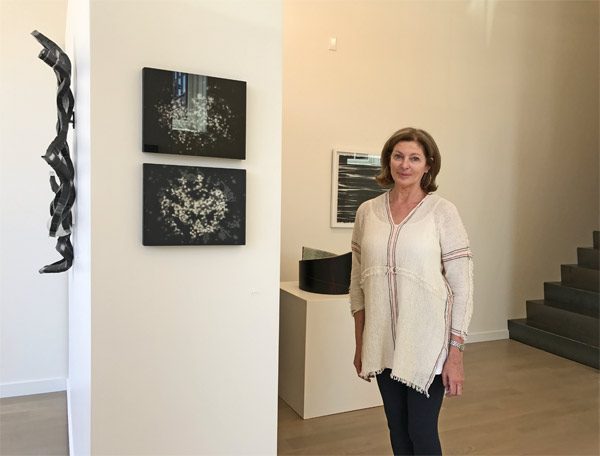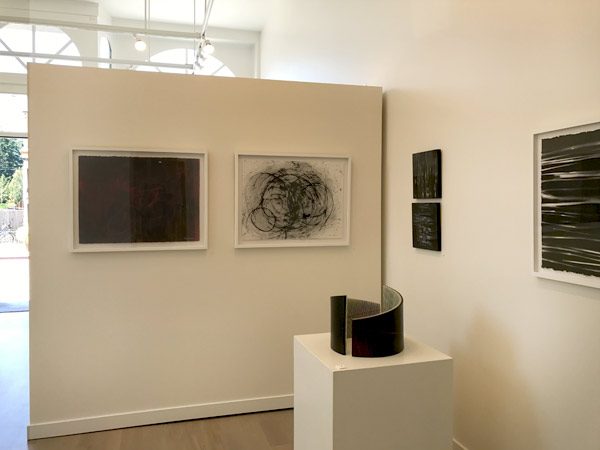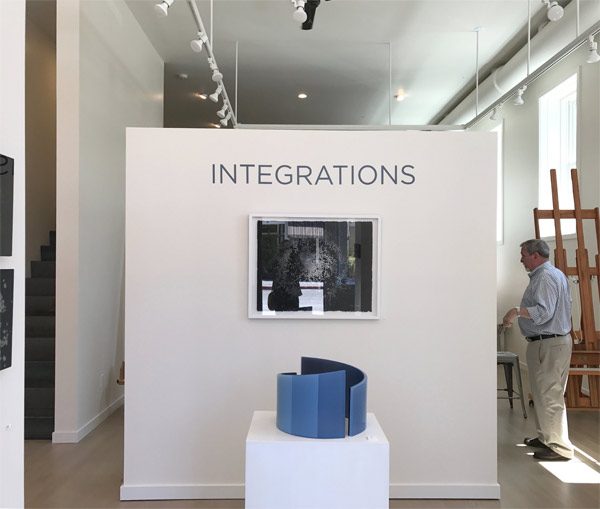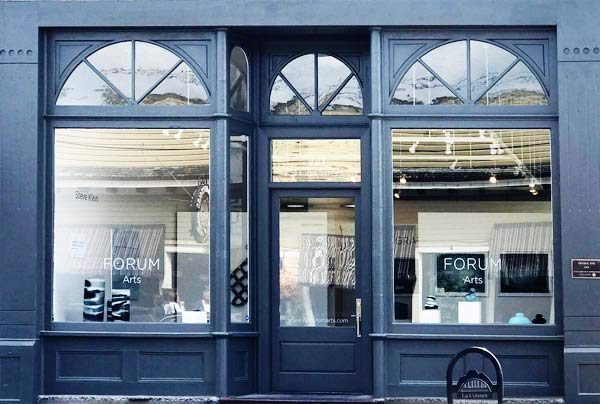 We completed our art tour in Langley, at Museo Gallery on Whidbey Island. July is the height of the art season on the island, and the gallery was filled with fans and friends of artists Claudia Pettis and Deloss Webber.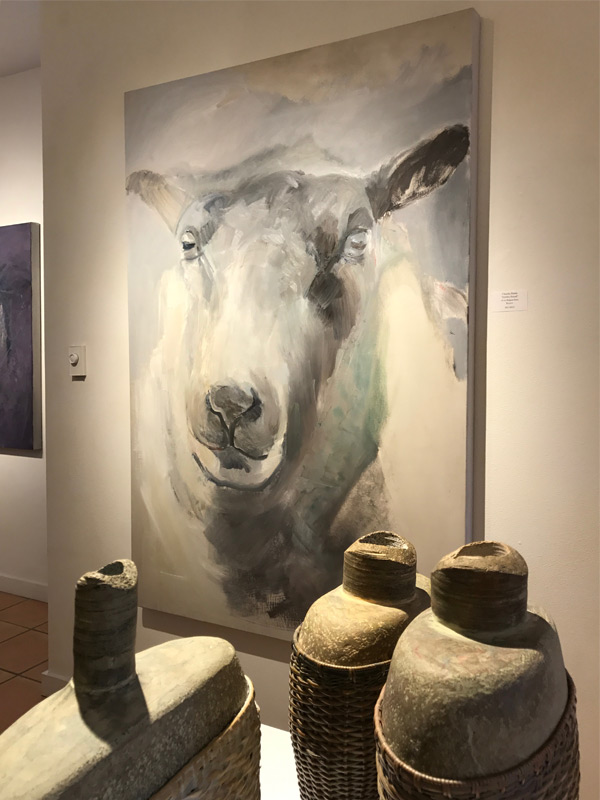 Pettis has for years raised rare and endangered sheep on her land at Mutiny Bay Farm, and her paintings focus on the endearing and monumental character of these animals. Deloss Webber, whose work is more commonly associated with Asian influences has roots in Basque country, and drew on the muse of the shepherd for this new body of work in weaving and stone.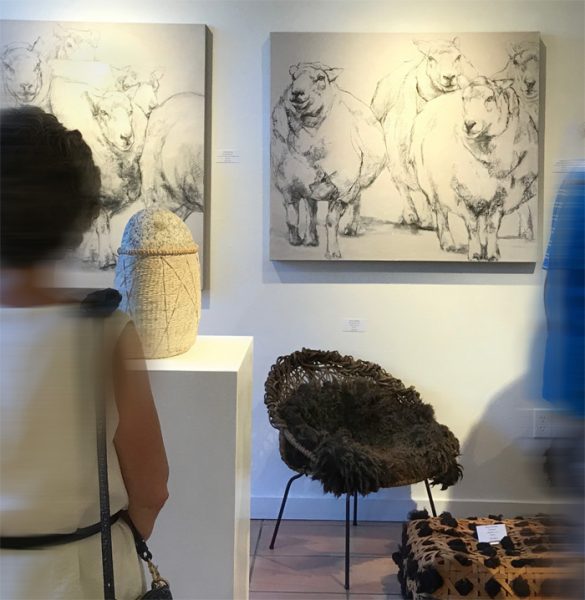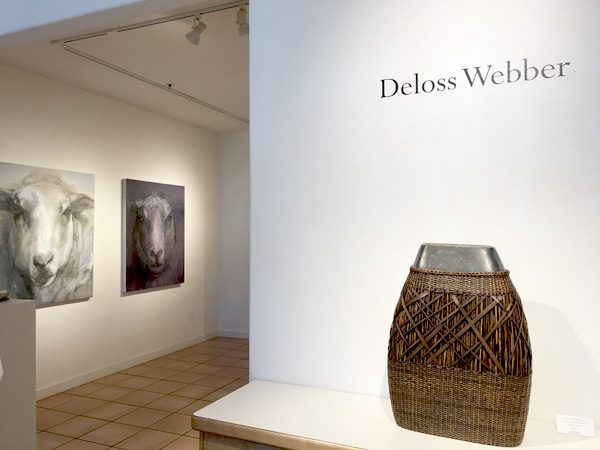 I went to school with Claudia Pettis many years ago, where we (obsessively) studied printmaking at Cornish. It is fascinating to see her move between painting and drawing with a printmaker's aesthetic. "Every line and smudge on the charcoal pieces is done like a printmaker," she told me. "It is considered." Although realized very differently, a similar interplay of impulse and refinement can be seen in Deloss Webber's work. He balances refined craftsmanship with an understanding of the roughness of natural materials, and responds to surface with the instincts of a painter.
---
Back at home now, I will leave you with my favorite photo from the road. I have taken hundreds of pictures from a moving car of the scuffs left on concrete meridians. For a calligrapher and printmaker these marks are pure art. They are "unintentionally intentional." The driver may not have meant to skid into the concrete, but the car did it with an artist's undivided focus. These marks are indirect, yet they have authorship: this is almost impossible to do on purpose. This is the first time I caught my muse without a blur, and I got lucky because a truck had come to a perfect moment of truck-stillness behind it.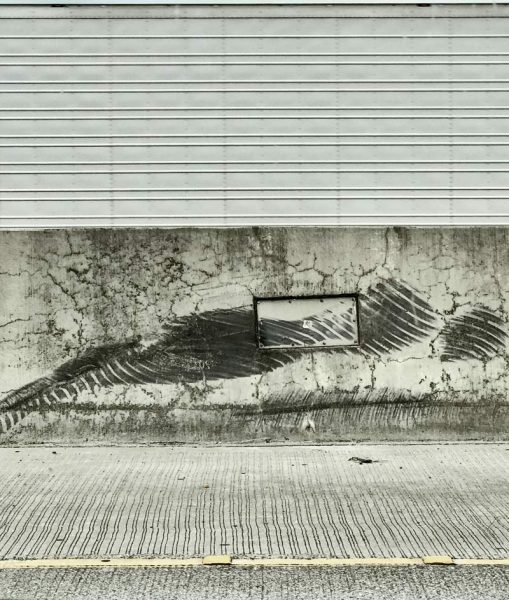 Iskra Fine Art Shows Coming Up:
A Popup Show of new industrial work at Seattle Art Source Friday July 14 and Saturday July 15 from 11-6.
Industrial Strength at SAM Gallery opening September 13th.
And . . . . an interview and photo tour of my studio coming soon at Uncommon Union. Follow me on Facebook and Instagram to get the latest on these events and goings on in the studio.
Happy summer travels!