Winter Solstice, 2015
"I shut my eyes in order to see."— Gauguin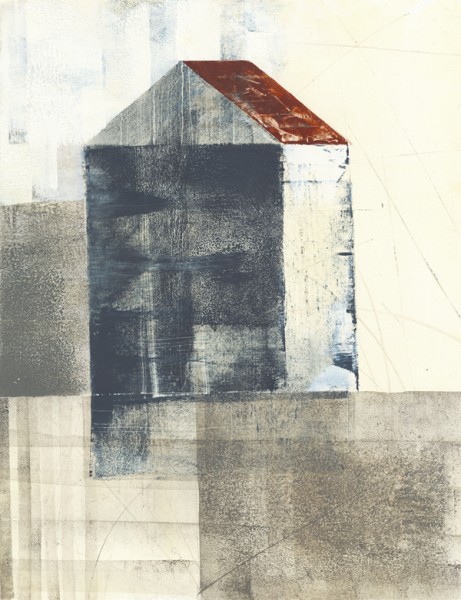 There are structures designed to withstand earthquakes and there are structures built to slowly decay. These are scaffolds of membranes that melt under rain and light until the wind can blow through, rocking them lightly back and forth. The seed, meant to escape, might remain for years, seemingly weightless, but weight enough to keep the structure anchored. Time moves around it.
I lived for awhile, many years ago, in a former Catholic monastery. The light that came in through stained glass and wooden shutters filled the rooms with rare colors and a sense that every moment within had been granted or won. In this domain  I couldn't make a cup of tea without a sense of ceremony. In the morning I would choose a cup, pour boiling water through a silver weir and thick black leaves, and settle with my Earl Grey on the back stairs behind the kitchen. There I could sit and watch the world awaken through the steam of bergamot.
The late November garden was broken and silvery and damp, with a few pinks and yellows hanging on. It was the first time I had been in a garden after years of living in apartments, and the space mesmerized me. On the seven-foot walls, a mix of brick and wood, wisteria and other vines wove a dense filigree in patterns that looked torn from a medieval manuscript. Herbs grew in formal rows and circles in raised beds between crumbling pavers.
By November the harvest had been reduced to empty stalks. Frost blackened everything but the tomatillos. Most of them had fruit still inside of them, and others had become paper shells. I collected them and arranged them on the windowsill. They were opaque, exquisitely shaped with fine veins and delicate greens. When I left the cloisters and moved back into my studio I tried to remember them as they were, and as they might become.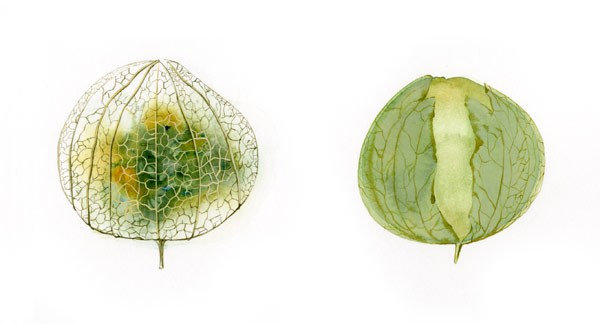 A year later my friend brought me the only one that had become transparent, and it has traveled with me ever since, usually living as the sole offering on my shrine of small miracles. Although it has a few tears it has never changed its shape.
During the Winter Solstice I cannot help but brood on time. We live in the house of time, and are worked upon, and change. That time is unstoppable does not keep me from wailing, or wondering. Or trying to find one solid thing that will hold and never change, as though that would be the great comfort.
I have gone to many architects. I have studied plans and made revisions and squinted with imagination at pale blue mountains of elevations. No overhang or porch can ever really keep the weather out. The view is perfect, until it isn't. The furnace breaks, the paint peels. I wave my hands in the air.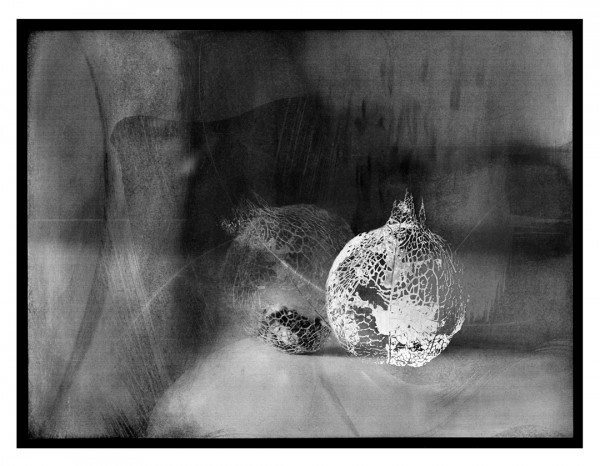 Over on its shelf the tomatillo rocks very slightly back and forth and settles back into its customary pose. In the delicious dark winter mornings of December, with candles, I shut my eyes. And for at least a moment, this is where I live.