After my inspirational time with Jennifer Carrasco I am diving into the new/old technique of Italian plaster and reveling in what happens when you let surface speak. In the past I've tended to get nervous when I spend a lot of time making a surface to paint or draw on. The calligrapher in me wants to have a stack of a hundred sheets of paper and nothing to lose by drowning in ink, again and again, and throwing whatever happens on the floor for later reflection. The word "precious" comes up when I think of sanding and painting and sanding again and then glazing and . . . then trying to put something down on such a huge investment of time.
If you are a recovering calligrapher or watercolorist you know this tyranny of the perfect sheet of rag paper. With a pristine sheet of BFK or $20 rice paper there is really nowhere to go but "down." The difference with the plaster technique is that the surface is full of imperfection and invites more of the same – and I'm calling that beautiful. Every disaster can be resurrected and made into something new, with the added beauty of the previous layers coming through.  As someone once said to me as they observed my highly evolved forms of procrastination and avoidance, "We are all more human than otherwise." So why not just get busy with being human.
That said, a few of these distressed surfaces are so compelling they give me pause, and it seems I will need to make a whole lot of them before I feel truly free to improvise.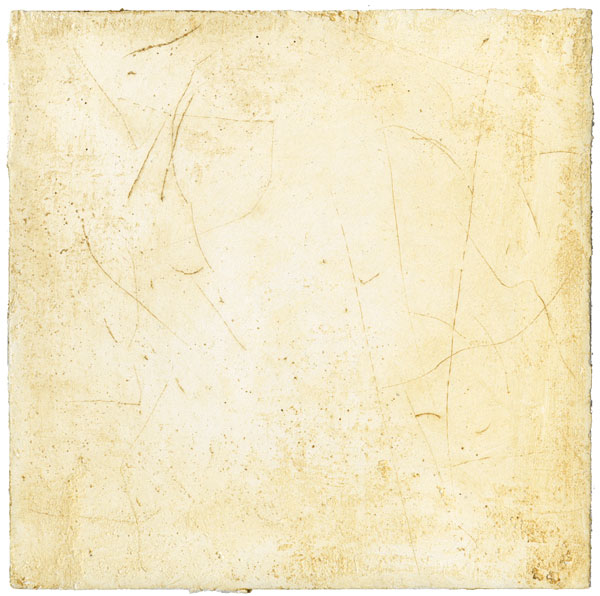 When I prepare a surface I feel just like I do when I am wiping a traditional zinc plate for the printing press, the difference being that I can avoid the follies that happen when it gets transferred to paper. There are times when I love printing and can go with the flow of the transformations of the press, but more and more I am just plain in love with the plate itself. I think it's the architecture element: it's a real, solid thing. Speaking of architecture, I am continuing the theme of structures in some of this new work: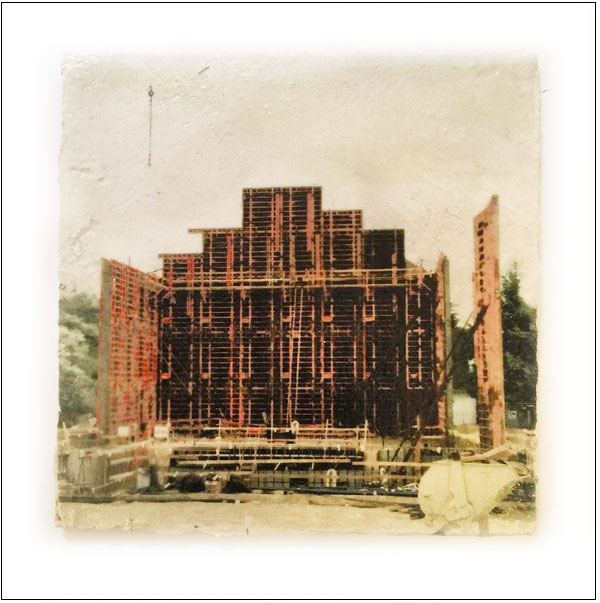 This is a miniature, all of 4 inches square, a test for something I plan to do large, but it's pretty cute tiny.  On a road trip with my friend, the talented painter Patty Haller ,we passed a completely amazing construction site, and she said, we have to stop, right? Who could say no to this?? The best friendships come with a detour clause.
This one is an experiment with material from my trip down the Duwamish: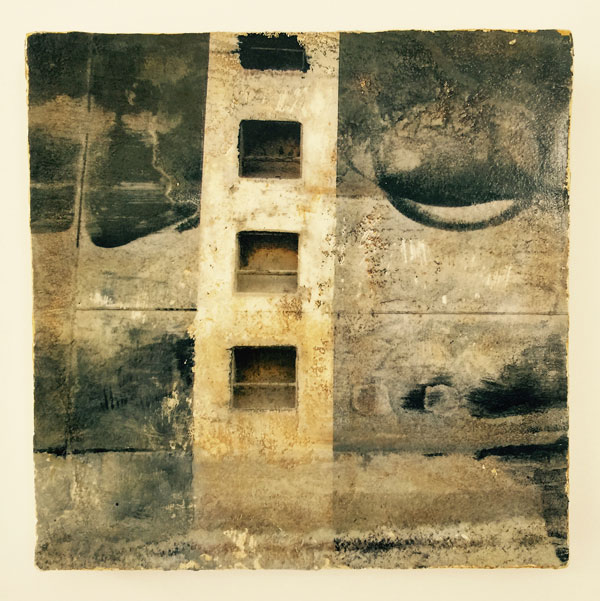 All of this new work is a combination of image transfer, plaster and paint. The glazing materials I purchased from Stucco Italiano have a lovely two hour open time and for once I am not cursing acrylic – it can actually flow, and smear, and be rubbed off and layered again without those awful streaks that come from quick-drying mediums.
My other muse is nature. From the tangled garden at the end of summer: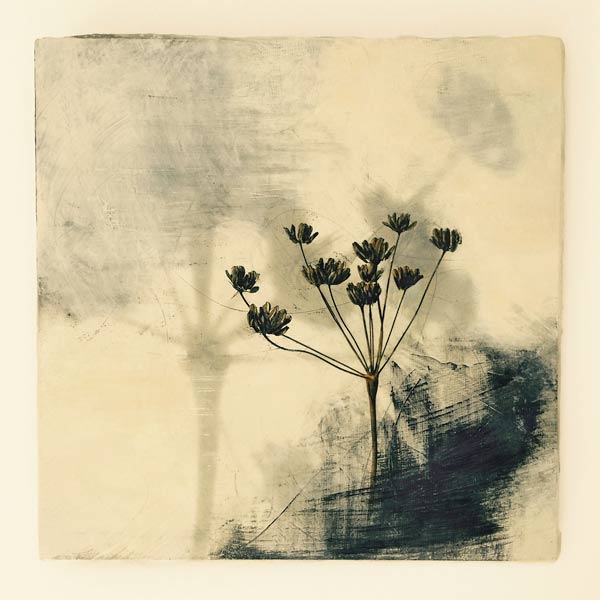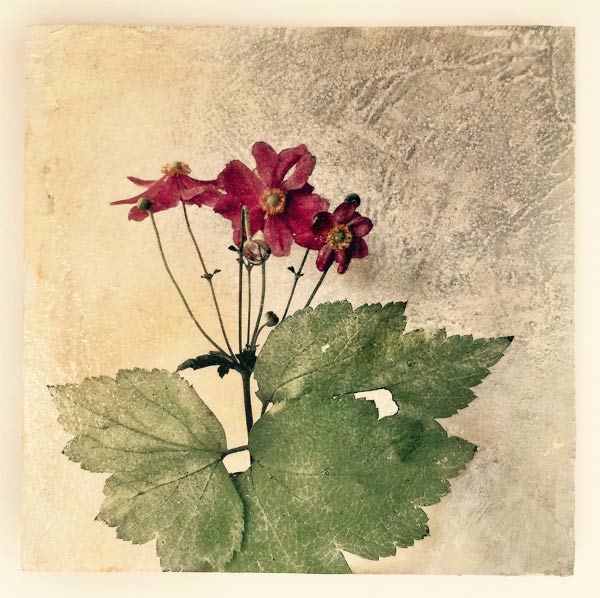 The word "Almanac" has been on my mind, and it may be the framework of this new work. It was a brutal summer for anyone who has invested time and love and water in a garden. I am thinking of the old guides that could tell us the future with some flour-sack certainty, of a simpler world ruled by the moon and the occasional volcano, when the only news came from a neighbor, and when we would be spending these September days putting up fruit and tomatoes and burying our future in the root cellar for later celebration. These are my pages from the Almanac, that edition you can't find in the Library of Congress; fragments found after the fire at the conservatory a long time ago.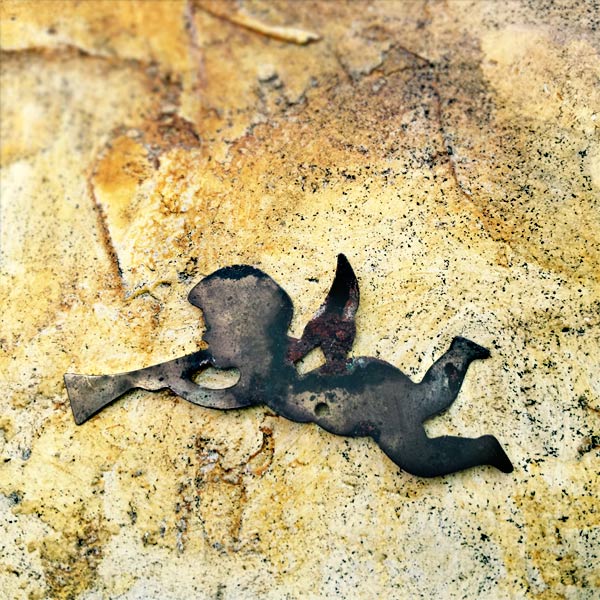 ---
Stay tuned for news of the upcoming Seattle Sampling studio tour, where I will be offering a selection of this new work. All images © Iskra Johnson