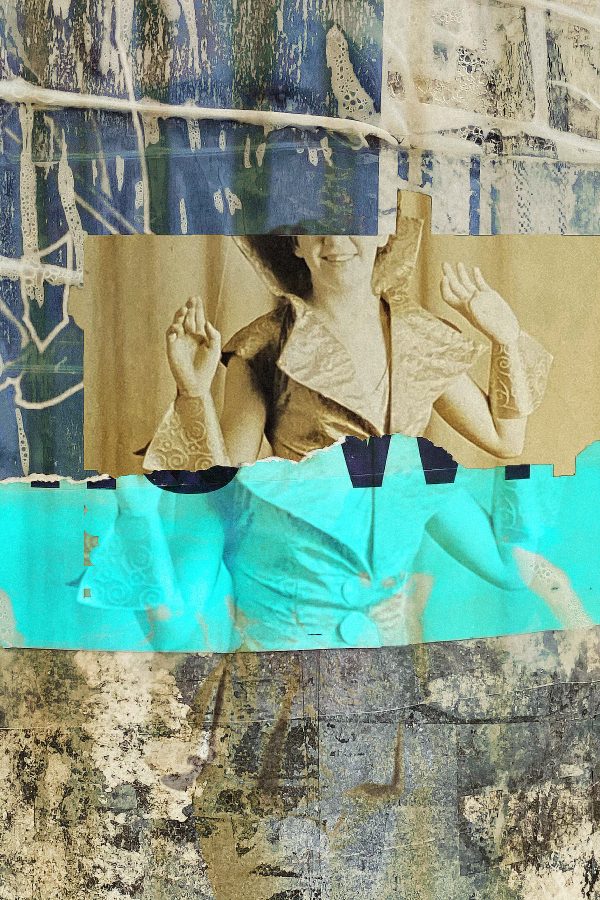 It has been a full season since I last wrote here. I dimly remember a dark winter, (are my socks still damp?) with sunlight rationed as though WW2 never ended. Right now, mid April and 70 degrees, we have an armistice: the bamboo is incandescent in sunlight above the pond and the towhee is singing his one song which is "towhee, towhee." Annoying, but reassuring, as the song means "here I am, being myself, as usual, and by the way thankyou for not over-pruning the laurel hotel because we really like that leafy wallpaper. Is it British?"
What a relief! We got here! Eggs are being made and laid, the vaccine is working, and someone came for a toasted bagel in my kitchen today: we ate it unmasked, with butter! (I don't know if it is possible to put too many exclamation points after the buttered toast….)
The little very small things make me very happy. 12 months of pandemic have wrought changes. I have found myself gravitating to the size of the page, an intimate space where art is not performance, but conversation: The missing intimacy of whispers and histories traded and notated in the margins; old books, primers, notions catalogs from St. Louis, 1923, the Seattle Telephone book 1947.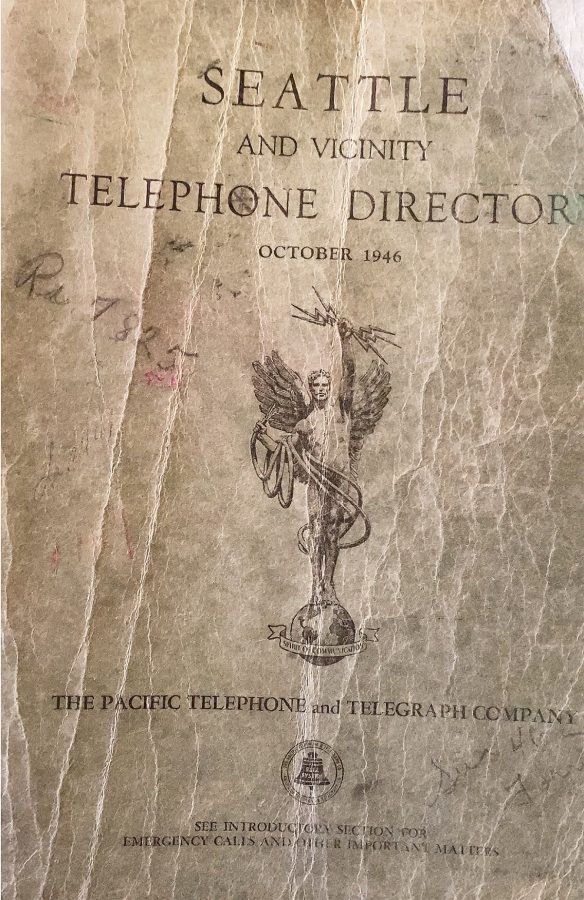 In this year the present has seemed indefinitely suspended, and I've been going back in time. One restless afternoon I stumbled onto one of Seattle's last antique stores, soon to be leveled for condos, and began documenting it with my camera. Somehow, in the act of filming a book's pages as I turned them, words lifted from the page and became sound. On my last visit there I came home with "back issues" of newspapers from 1924 and 1915. Now in the morning I sit at the kitchen table and pour over the recital reviews and petulant letters from second chair violinists in Musical America. I find myself absurdly thrilled that Wadsworth Provandie's debut in a production of The New Life got a "rousing ovation and he sang twice." I learn the proper techniques of canoeing in a skirt, on The Girls' Page in The Youth's Companion. Reading these frayed bits of history gives me perspective. We may complain about social media censorship, but it took Machiavellian footwork to get the parts for Mahler's 8th past the cablegram censors before WWI. Imagine an orchestra performance being held up for a year because "the parts were in Europe."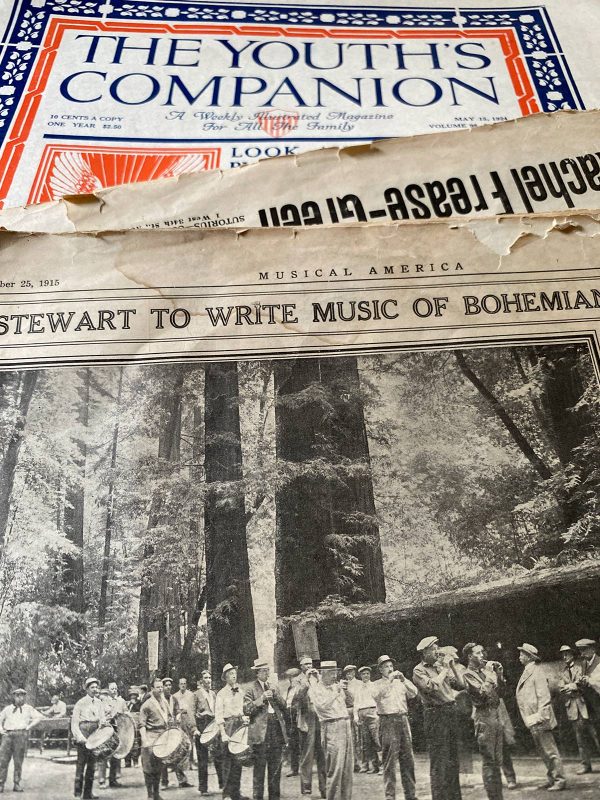 Perhaps all this reading of history justifies the slow pace of my work. Perhaps nothing justifies it and it simply is what it is. I am using the quiet time waiting for the world to open up to sort history, to think and to figure out how to reinvent my processes. I have worked primarily as a printmaker and photographer for a decade, and (this time) it is really time to move into painting after many years away. To nudge me forward I have again signed onto The100DayProject. I'm calling this one #100DaysWithoutCommandZ, which you can follow on my Instagram.
On the keyboard one small tap of command z undoes any error. How does that translate in work made by hand? After a lifetime in design and the unforgiving arts of typography how can I learn to embrace the imperfectable? My studies have taken me on a circuitous journey that began with an art history movie and a box of rice paper.