"Windscape," © Iskra Johnson 2017, 22 x 33 limited edition pigment print
---
I hope to see you at Industrial Pastorale at Perry & Carlson this coming March 3rd! The early opening hour is timed to encourage people to come up to the Skagit Valley for the day, take in the landscape and visit Edison's thriving art scene or La Conner as well.
This show explores the liminal edge between urban and rural landscape. The prints merge recent landscape photography from the Skagit Valley with urban surface to create visual narratives of rural archetype, contemplation and place. Through blends of painting, traditional printmaking and photographic techniques the work pushes digital printmaking into new territory, with images that live beyond category, as mysterious "works on paper." The complete artist statement for this work can be read here.
There will be over 20 new limited edition prints in different sizes, ranging from 22 x 33 to 15 x 15 inches, framed and unframed. Once the show has opened I will post a complete gallery here of all the work in the series. Meanwhile, here is a glimpse of one of my favorites, inspired by the pony farm memories of my childhood.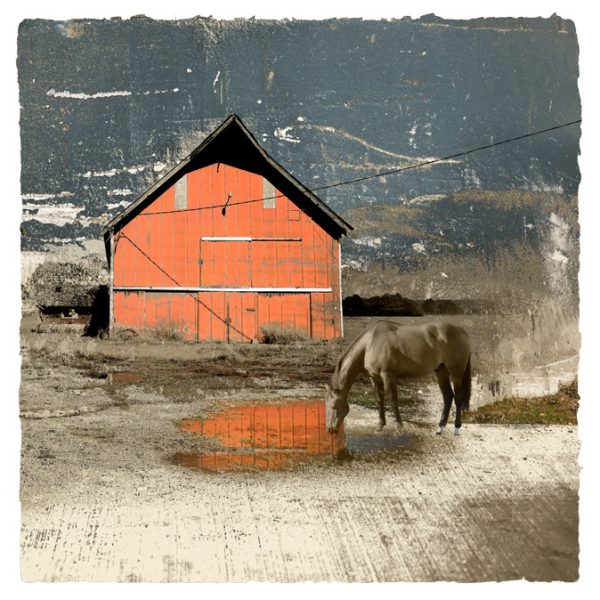 Le Rêve du Cheval (The Horse's Dream)

The horse dreamed in black and white
just the way they told him to
but he could not stay away
from the red barn.
One night he drank it.
From then on his dreams were in color
the way he always knew
they were supposed to be.