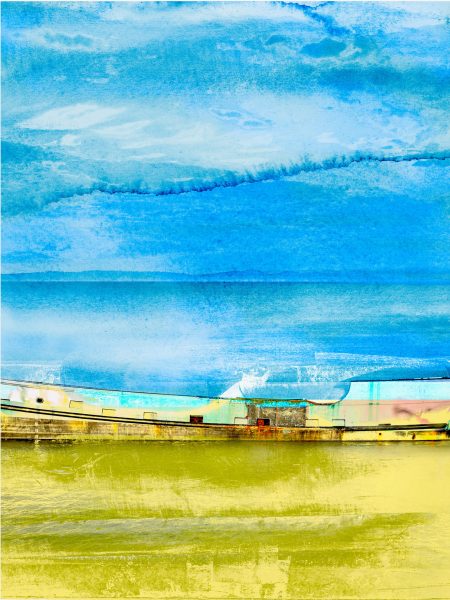 I have been thinking a lot lately about near and far. In memory and in walking, as in contemporary painting, they are often the same place.
My newest series, "Color Bath," investigates the ambiguity of sky and shore. I'm asking myself what happens when you let go of preconceptions, lift anchor, and go into the space between. It can be uneasy. The docks are rarely steady. In the shifting horizontals of wave-line and tether even the tide markers may lie.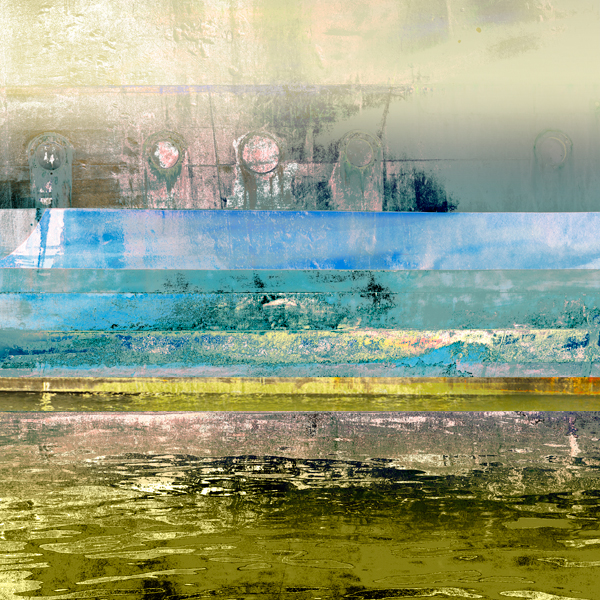 These new pieces are large, up to 30 x 40″. They blend watercolor and photography and are becoming more and more painterly as they evolve. Sometimes they come with stories, which you can find along with work in progress on my Instagram. The show opens at Taste, at Seattle Art Museum in August, more details soon.
---
Thank you so much to everyone who came to Vashon Island for the VIVA Artist Studio Tour! It was a great success. I had wonderful conversations with new friends and old, and was happy to find homes for many of my favorite pieces. A special thanks to Cathy Sarkowsky for hosting, and to the inspired community of Vashon Island for keeping the magic alive.