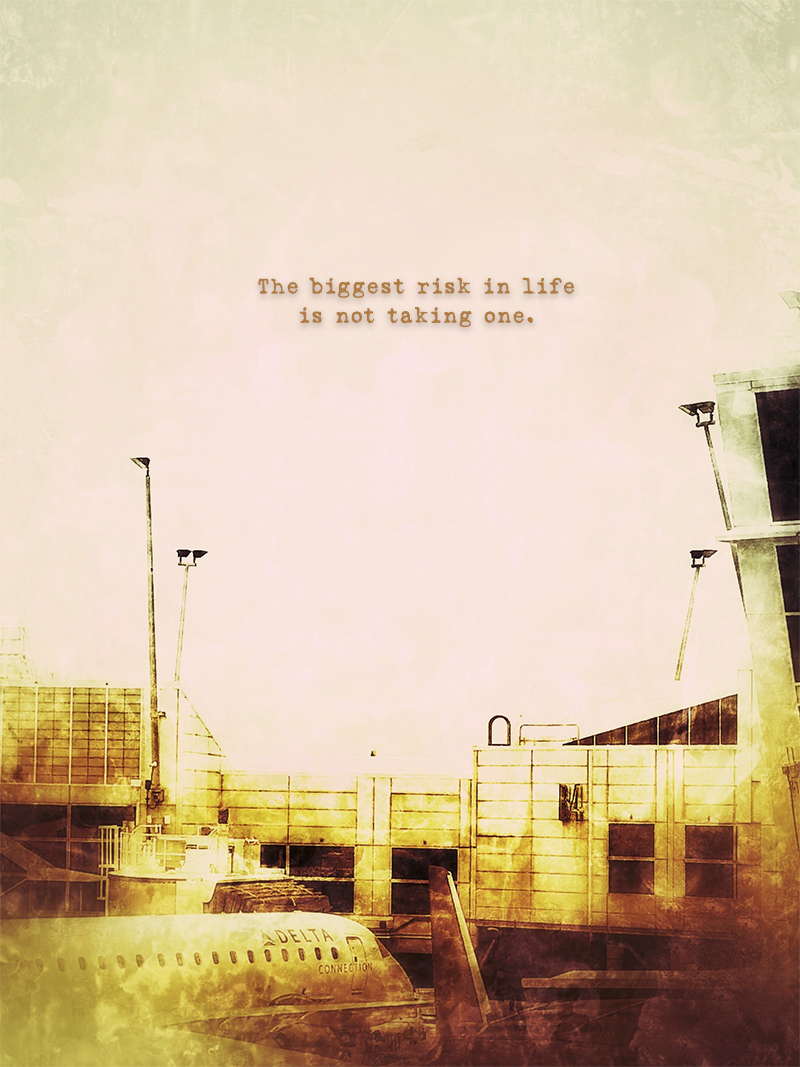 Lots going on this spring! This post will share updates about spring shows, new work, and some notes on my recent trip to New York. Many pictures, so you may want to view in your browser if you receive posts via email.
The annual Garden Show at Whidbey Island's Museo is lovely, and runs through April 28th. Open 11-5 Wednesday through Monday and Tuesdays by appointment. Sundays open 12-5. Shown here, Magnolia Eva, a mixed media print in a limited edition of 5.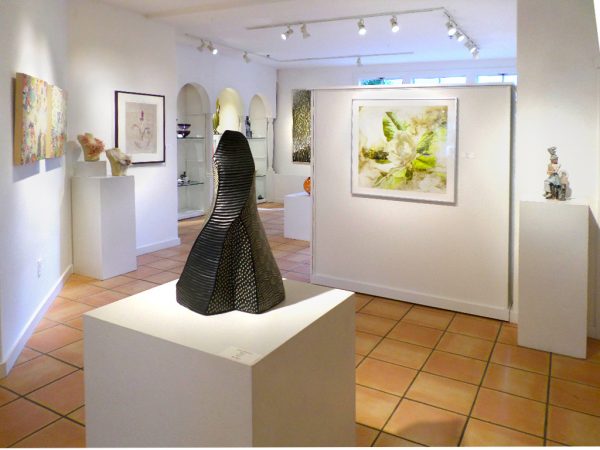 Opening Saturday May 4th is The Arty Party, in the Barrel Room Gallery at Domanico Cellars. 5-9. 825 NW 63rd St. Ballard 98105. I will be one of 18 artists showing a collection of work meant to move you and move from the wall to your home: all work will be under $500 (!). The Barrel Room is a wonderful alternative gallery space on the ungentrified edge of Ballard. In the gallery Nancy Stentz and David Harto create an ambiance of elegance and fun. Visit the art, have a glass of wine, go out in the courtyard and talk motor parts or gardens with the eclectic mix of patrons. This should be a great party, just in case you were in need of one.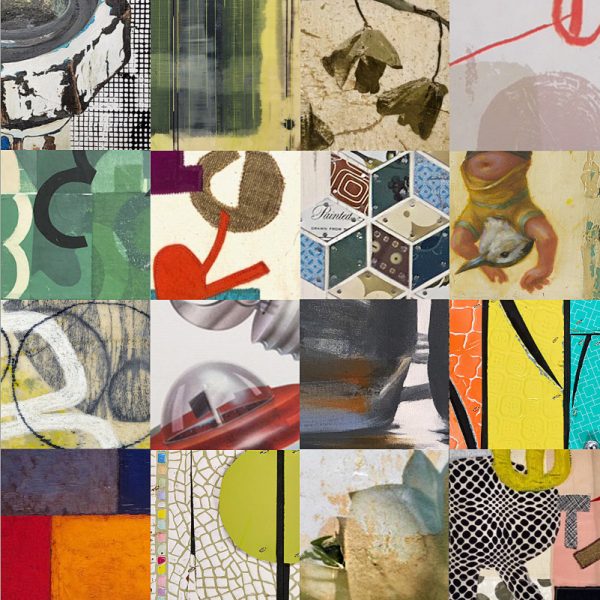 On to New York: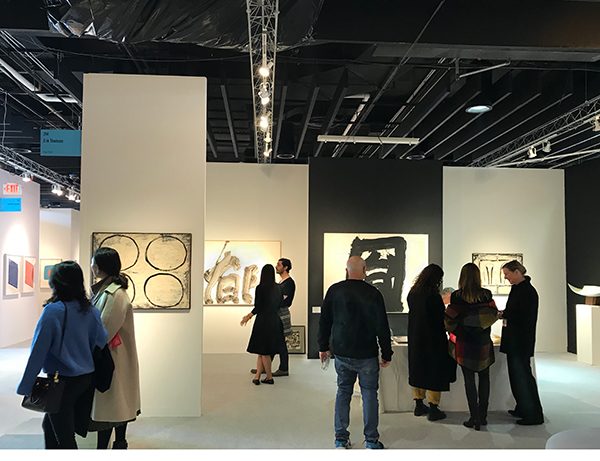 It has been a long winter of taking care of family matters and navigating the chop wood carry water part of life. As I've watched Absolutely Everybody on Social Media fly to exotic locales several times a year I've wondered if I would ever leave my zipcode or die from voyeurism. Late in February an email came in on Friday afternoon offering me tickets to The Art on Paper Show. A quick search showed that the Armory Show was running that same weekend.
New York! Now! Please! Best impluse I've had in a long time. The trip was a head-spinning five-day whirlwind, too much to fully describe, but I would like to share a few highlights of work that affected me and glimpses of my architecture journal of the streets. (If you are a true patron of the arts you are welcome to take me out to a bar and we can scroll through the 782 pictures on my phone: I'll tell you everything.)
I voted New York City the Least Likely Place to Feel Lonely within minutes of my first visit 30 years ago. But on this trip I brought with me The Lonely City, Adventures in The Art of Being Alone, by Olivia Laing. I bought it on impulse, taken by the title and the cover image of water towers, and only on the plane did I discover that it held secrets to the life and work of Andy Warhol, Edward Hopper, Henry Darger and other artists of the edge of the dark. As a designer I had long been a fan of Warhol's line drawings, but his serigraphs left me cold. Laing's book opened my eyes, and brought new appreciation of his art, particularly when I saw Shadows 1, a screenprint with diamond dust, from 1979.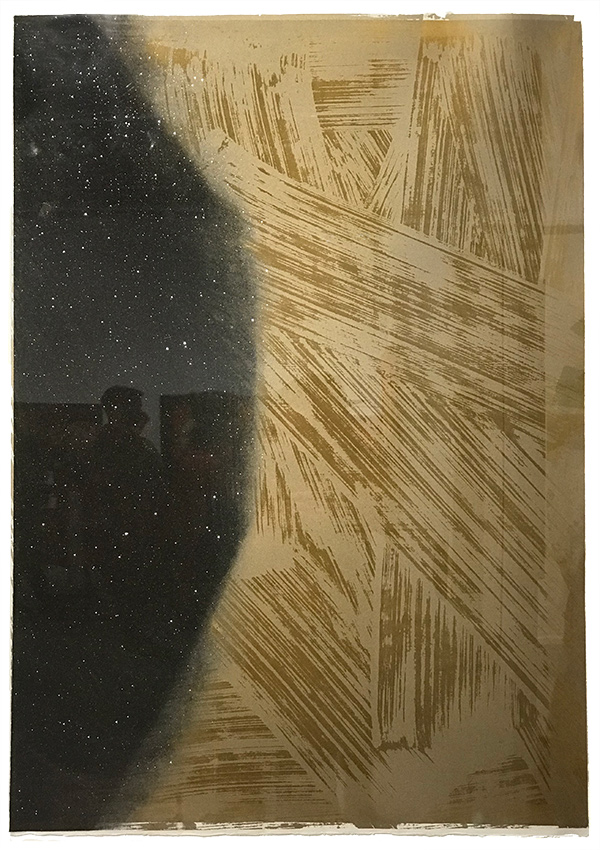 Other highlights of the Armory included Martha Tuttle, Inoue Yuiche and Minol Araki, Sam Messenger, Wolfgang Betke, Tarkwase Dyson, and Susan Hefuna.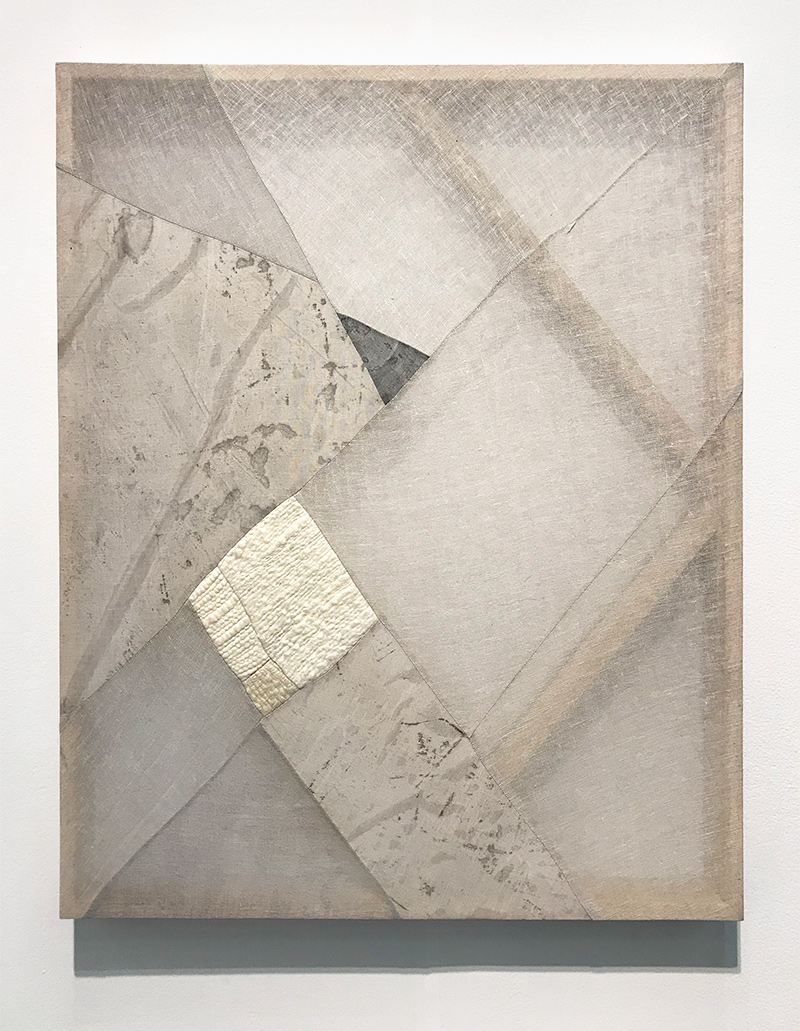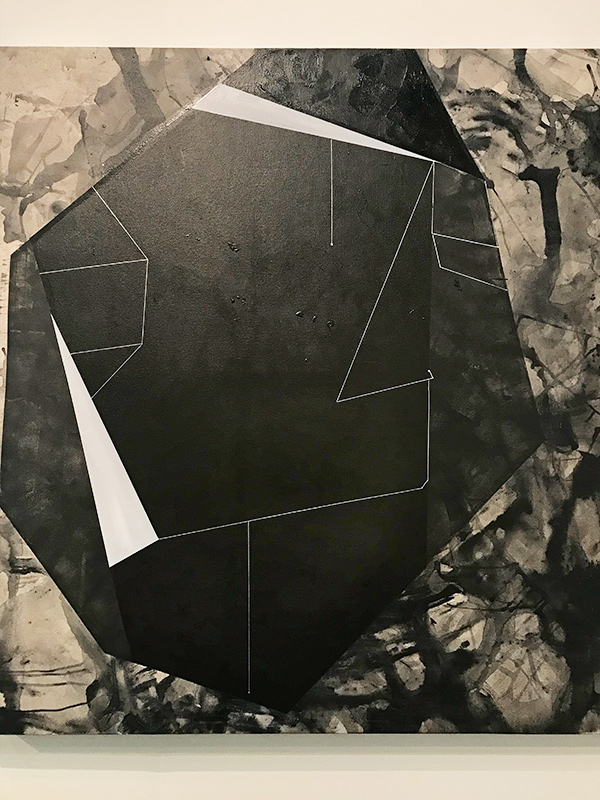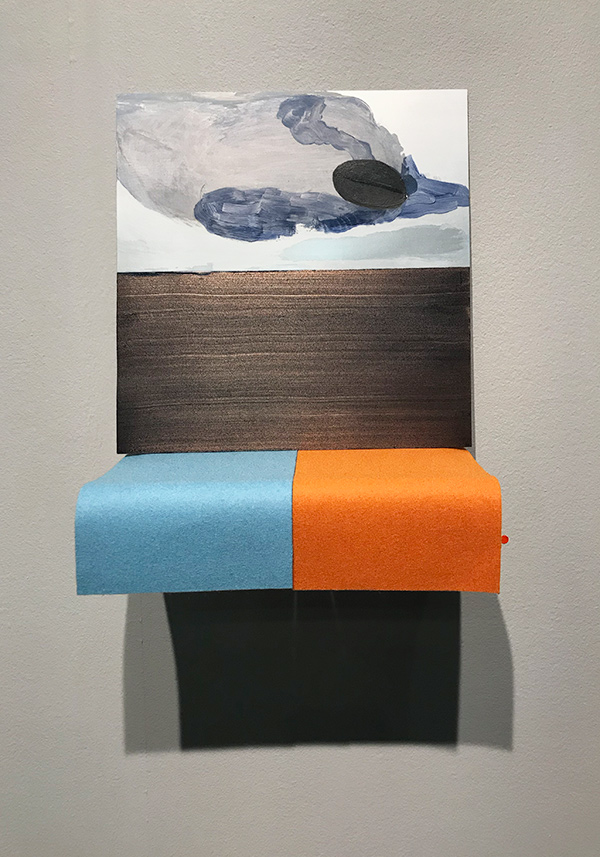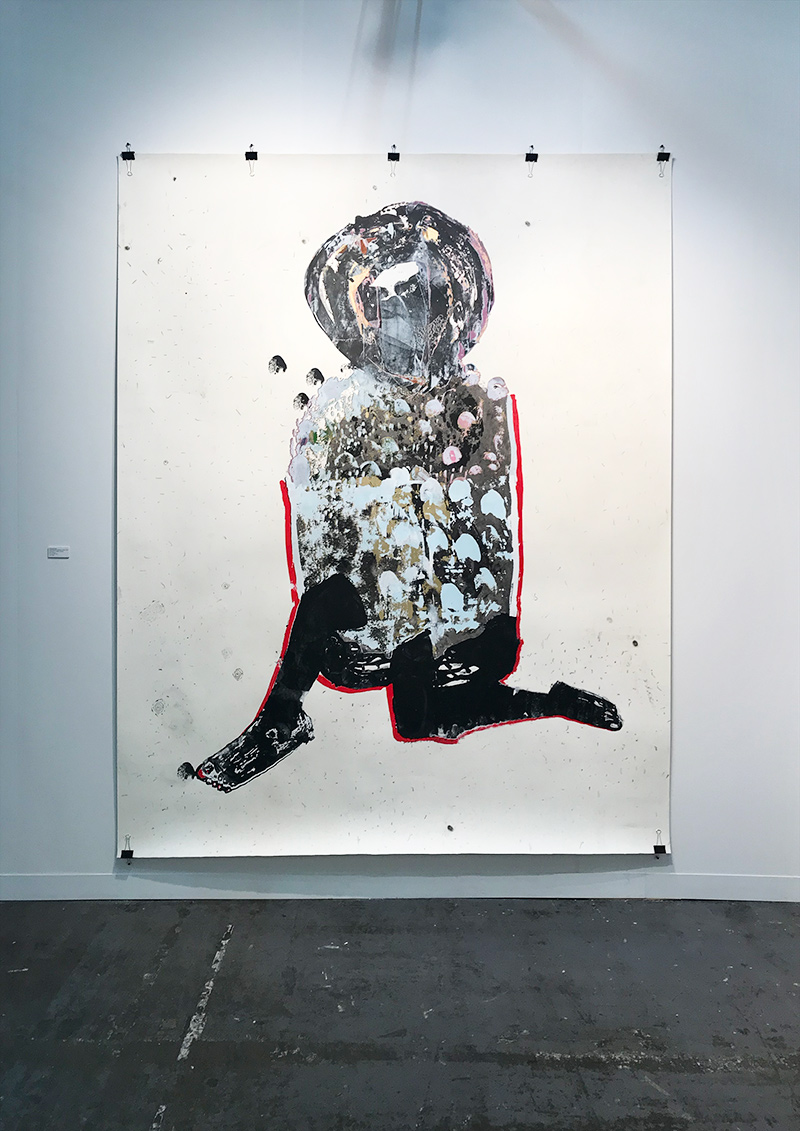 The Art on Paper Show was equally interesting, in other ways. It had a buzz of communal spirit and connection lacking in the more formal Armory exhibit, but quality was outstanding. I also met up with a surprising and welcome contingent of Seattle artists and friends, including Liz Tran and Studioe. I found myself very drawn to smaller works, in particular these two pieces by Gayle Donahue. In their combination of vintage collage, narrative and contemporary painting they speak to me with a much needed sense of nostalgia and connection. I am saving my pennies. Is she a fool, who jumps off the diving board while burying her eyes in flowers?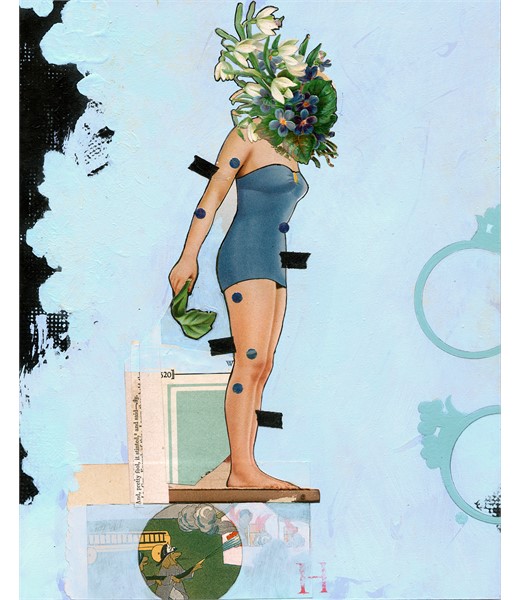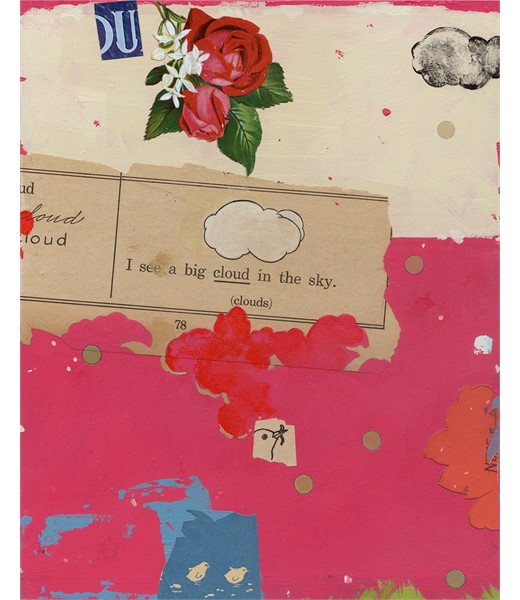 Outside the fair, for relaxation, I took 325 pictures of water towers and dumpsters, and then stumbled into Signs and Symbols Gallery, which must have been expressly designed for me. Here I encountered Sarah Entwistle's marvelous visual-architectural narrative: "It may prove a mere accident or it may prove a necessity."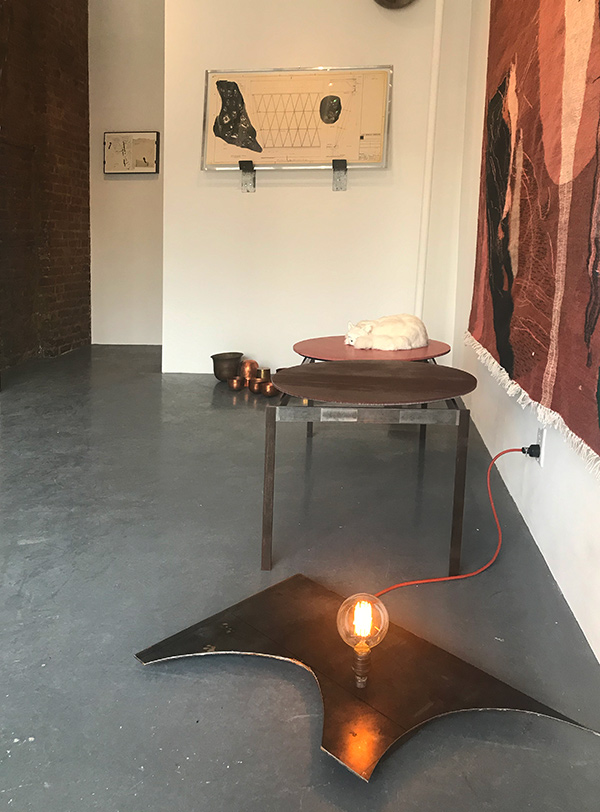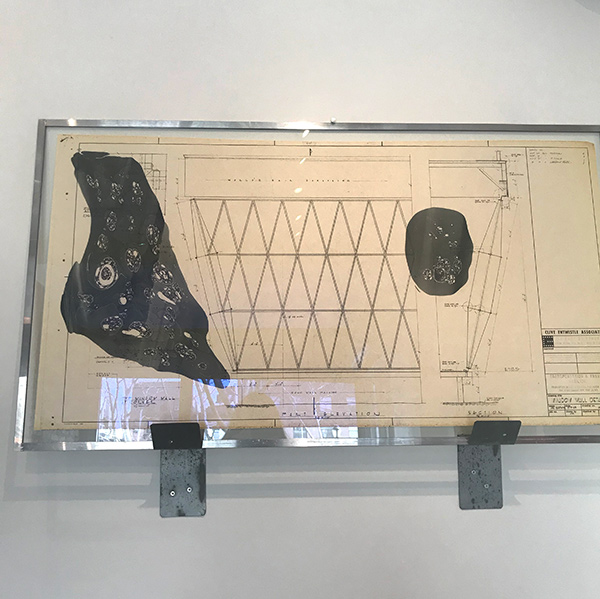 The work was difficult to shoot on the fly, as it was executed in many media and framed with glass. But I hope this gives some idea of its character. First shown in Paris, the original title was "He was my father and I an atom destined to grow into him," which for anyone with parents (?) should resonate. From the Graham Foundation, which supported the project, which became a book:
"Please send this book to my mother presents a radical form of the architectural monograph. Taking translation as its starting point for the architectural and biographical process, the book explores both textual and visual interpretations of Clive Entwistle's (1916–1976) architectural imaginings. In 2010, Entwistle's astounding personal effects emerged from a Manhattan lockup, retained there since his death. Le Corbusier described Entwistle's competition entry for the Crystal Palace as "one of the great projects of our time." Following the inclusion of his work in MoMa's Visionary Architecture in 1960, Entwistle relocated to New York. His most consistent trait, however, was his failure to realize his ambitious visions. Clive Entwistle has been "lost in the gloam of history." The archive of his unrealized projects—notably, the Crystal Palace, 1946; Liverpool Cathedral, 1960; Madison Square Garden, 1962; Rocket Ride at the New York World's Fair, 1964; and Astor Tower, New York, 1968—presents a tragedy of non-fulfillment. This monograph acts as a final translation of Entwistle's forgotten legacy and reinserts him into the unstable narrative of history."
The exhibit is both a transgression and homage to legacy. In the works on paper the artist draws and paints directly on her grandfather's work. The confluence of languages: sculpture, lighting, writing, symbol and architectural diagram, not to mention the conversation between aspiration and failure fascinated me.
When I arrived in New York it was 17 degrees and the streets were still covered with snow, making photography challenging. As the weather warmed I took every opportunity to get out into the street. At night or in coffee shops I would decompress by using my phone to make movies and collages, exploring juxtapositions.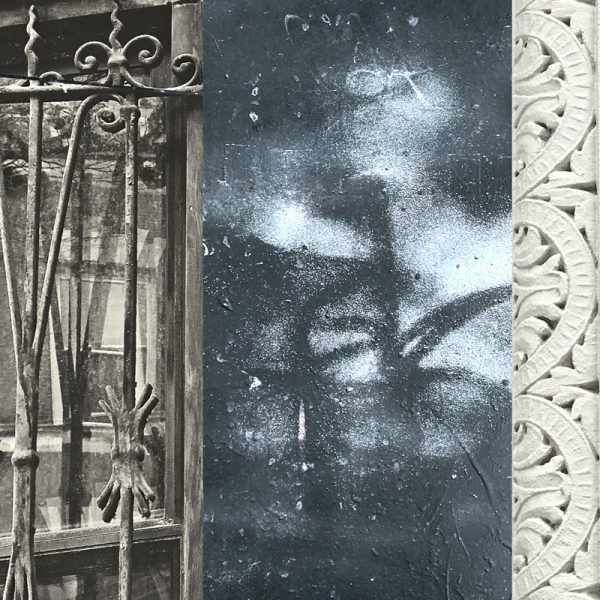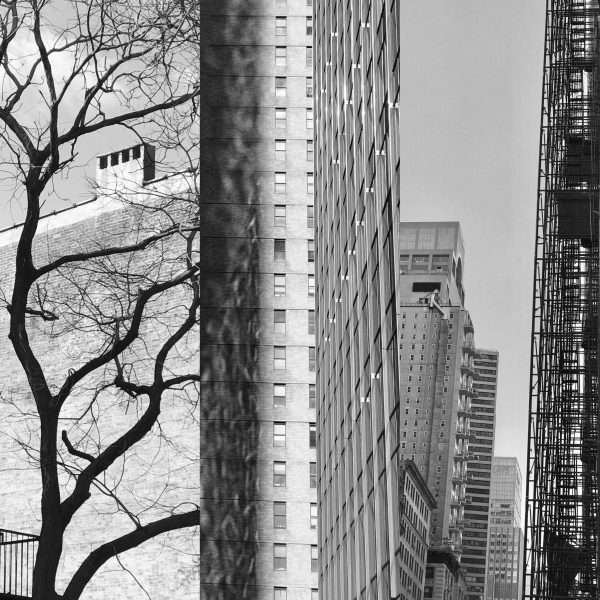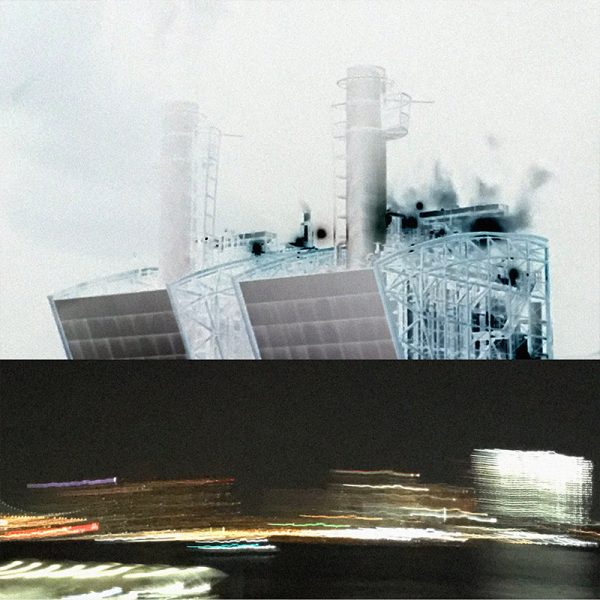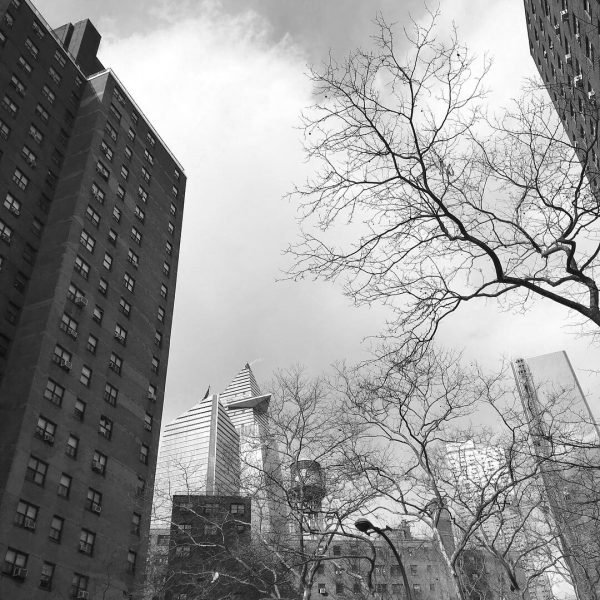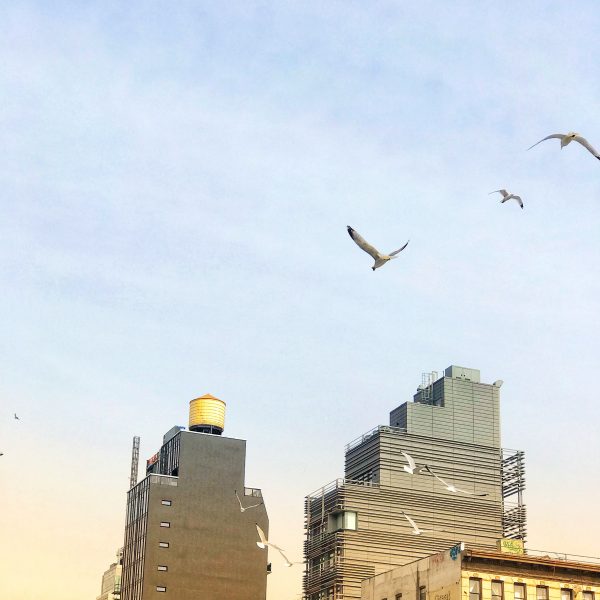 The video collages I have been doing may be difficult to view in an email, so if you are unable to see this take a peek at my Instagram, where I post these experimental pieces every week or so. Due to the bandwidth demand of video these can only be low-resolution for most applications, so they look best small scale. The collage posted here was done after I came back from New York. I had gotten in the habit capturing slices of the day in video while traveling, and used my time on a ferry to Vashon Island build a glimpse of the day.
It never would have occurred to me to explore video until the cell phone came along. The ability to explore movies has kicked my work into another gear: thinking in narrative and returning to the  awareness of stillness and motion. As a calligrapher that awareness was always a given. Speed of motion, the pause in between strokes, the energy of the body – all must synchronize in the practice of making marks on a page. Working in digital photography can remove a person far from the body or any sense of time related to the physical realm. Partly out of need for physical balance I am returning to calligraphic work as a painting practice. The new work is available from my studio or through Sarah Hurt at Seattle Art Source. Sneak peak here of the latest piece, "Sarabande," available in several sizes, one of which has already made its way to a collector. More coming soon!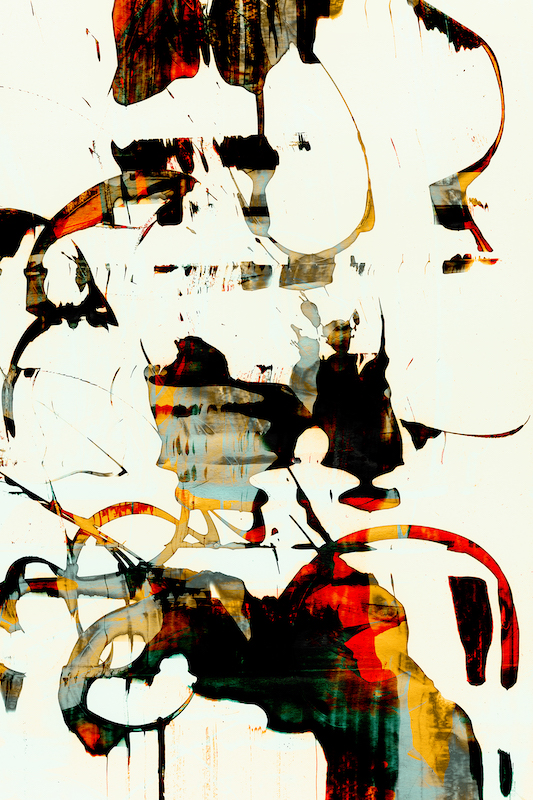 Lastly, a quote from my favorite author of the moment, whose book The Faraway Nearby," is my constant companion.
"What's your story? It's all in the telling. Stories are compasses and architecture; we navigate by them, and to be without a story is to be lost in the vastness of world that spreads in all directions like arctic tundra or sea ice. To love someone is to put yourself in their place, we say, which is to put yourself in their story, or figure out how to tell yourself their story. Which means that a place is a story, and stories are geography, and empathy is first of all an act of imagination, a storyteller's art, and then a way of traveling from here to there." – Rebecca Solnit