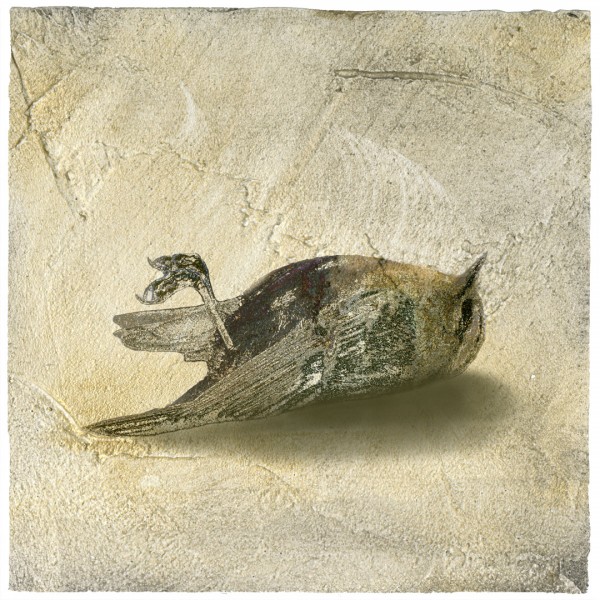 Memory, December 9, 2015
A summer day, July. The air giddy with heat and mote-filled like the river in California. Everything buzzing and humming and hungry.
The birds in their circumference of delight swooped from locust to maple and up to the roof. The clouds, shimmering cellophane white like molten sand showed themselves twice: here, and also there, exactly. Easy to fly into the unreal cloud and be met with blackness, sudden and complete.
The bird lay for a long time, whether sleeping or stunned could not be determined. After due consideration of the forms of interference the gardener let sun and wind and ravens take their path. A few days later she opened the window and the bird was gone.
       – The Gardener's Almanac of Irreproducible Phenomena, Chapter 3

Artwork: "The Stunned Bird," © Iskra Johnson, mixed media collage