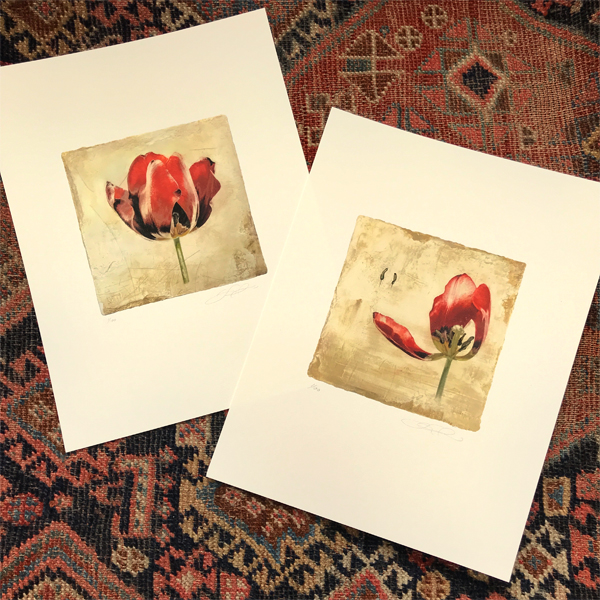 Just a few days until the Vashon Island Visual Artist's Studio Tour! I will be showing work in the lovely satellite studio of Vashon artist Cathy Sarkowsky, and will be there for the entire show which goes from Saturday and Sunday 10 AM – 5 PM May 5-6 and 12-13. Check out the studio map here. This studio tour is a chance to explore new directions and show work that hasn't been seen before. Although I will have industrial work on hand, most of the prints and mixed media pieces will be nature inspired, and come from the contemplative side of life, based on my garden.
When I bought my house 16 years ago I was self-identified as a Capitol Hill Person. Like my neighbors, I insisted the city ended at the Montlake Bridge, and my idea of a garden was a window box with a struggling coleus and some pansies. So when the realtor told me the house came with a 7,000 square foot lot I almost fainted. The first glimpse was daunting: chain link, a 60-foot RV pad, and a patchy lawn covered with broken bits of landcsape lighting chewed by a dog. Plus, the leaking pond with a pug-faced gargoyle with a broken wing. The owners handed me a tube of black sealant, fish pellets, a pair of size 4 hip waders and waved goodbye. I vowed to stay inside and do important things, like read and make art in the funky but promising studio.
And then the Heron arrived.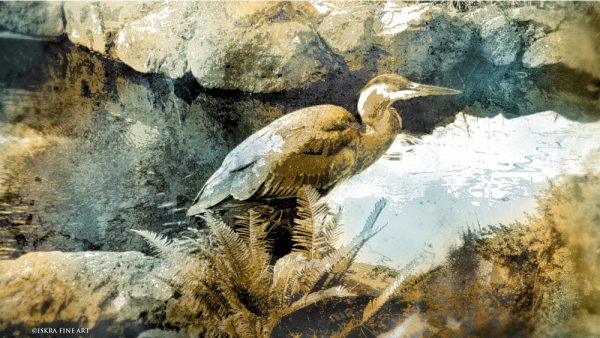 It was early on a November morning, in that watery oyster light the Pacific Northwest does so well. The heron stood perfectly still outside the picture window. I didn't realize until he had flown away that he had taken all the goldfish with him. In flight his wings seemed to cover half the pond, and I felt like I had been visited by royalty. From there it was a rapid ride towards the obsessive life of the newborn Earth Goddess. I went out and bought as many plants as possible that looked good next to each other but required different amounts of water and light and which promptly keeled over from enthusiastic miss-treatment. I told anyone who would volunteer to advise me that I had taken a stand against flowers and that the only thing that mattered was winter, fall, and how different greens and textures played against each other. In other words I was completely deluded, and missing the whole point. I eventually grew into the fact of the changing seasons, and the matter of fact magic of death and rebirth and its necessary angel: color. (Read about that here.)
Over the years I grew flowers and stole flowers and found them by the side of the road and fell madly in love with each one and yes got my heart broken by the sound of their petals falling. Here are two miniature works about just that, the sound of orchid leaves and what gets left behind. Autumn leaves in color are heart stopping, but equally lovely is the roadkill of leaves run over by cars.
I like to use these small pieces as points of focus with other objects. They can live framed or unframed: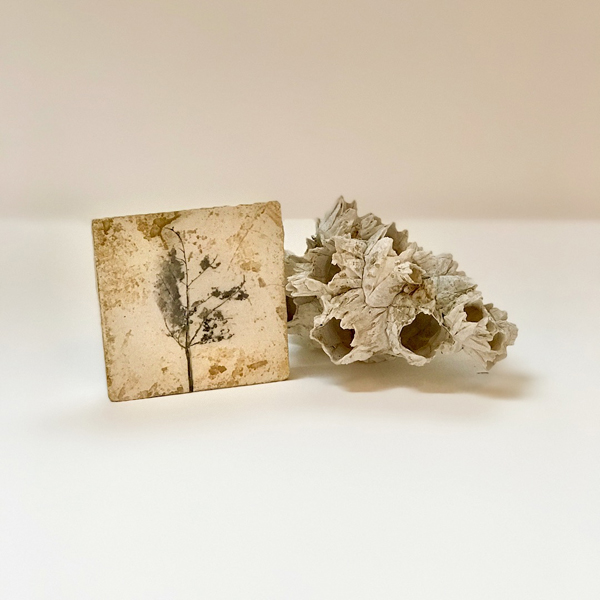 Here are a few more of the mixed media plaster pieces that will be available on Vashon. I am posting more each week in the Venetian plaster portfolio.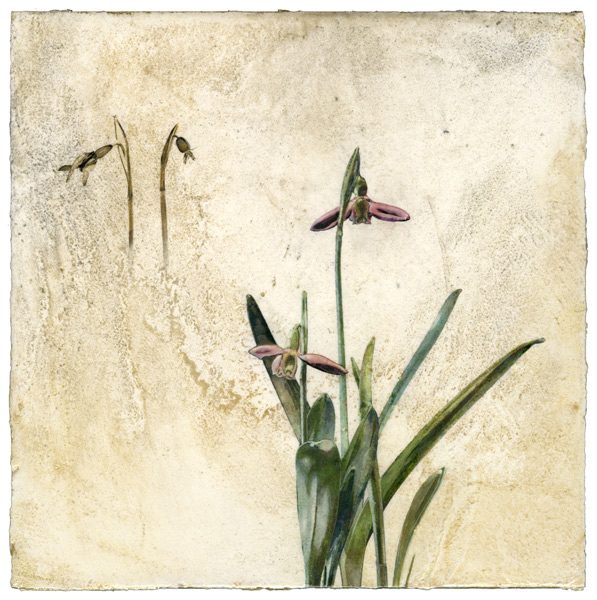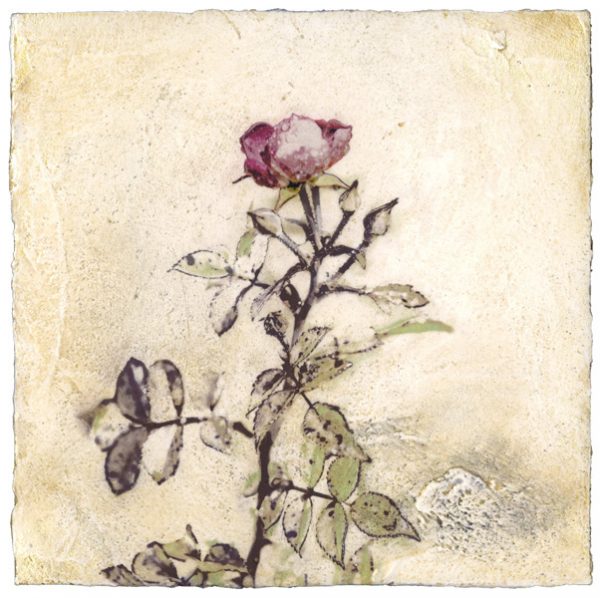 As any gardener knows, impermanence is the name of the game. Change or die. Or, change and die. What better icon of that than the dragonfly, symbol of transformation? I have revisited the subject of impermanence through this print numerous times over the years, each time seeing some new way to shift detail or value. The latest iteration is subtle, a brighter variation, with a larger edition and smaller size to make it more affordable (click anywhere on these three images to see it in my shop.):

Lastly, here is a piece I have never shown, based on my walks around Greenlake and the favorite inlet where the willows drape over the water and the ducks find their bliss.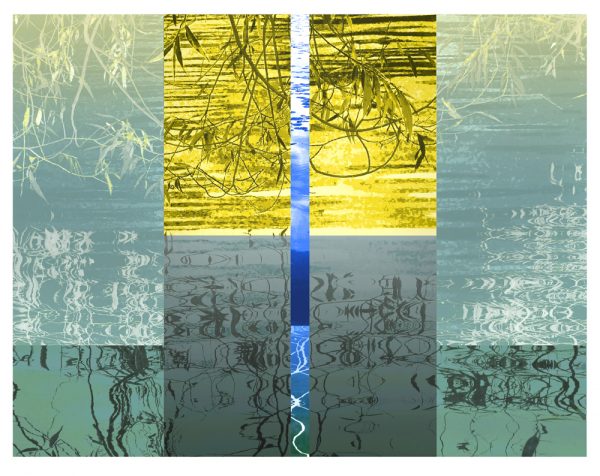 Give me a shout if you cannot get to Vashon Island or would like to see any of this work in advance. And keep up to date on the latest additions to the studio sale on Facebook and Instagram. I look forward to seeing new and old friends next weekend!