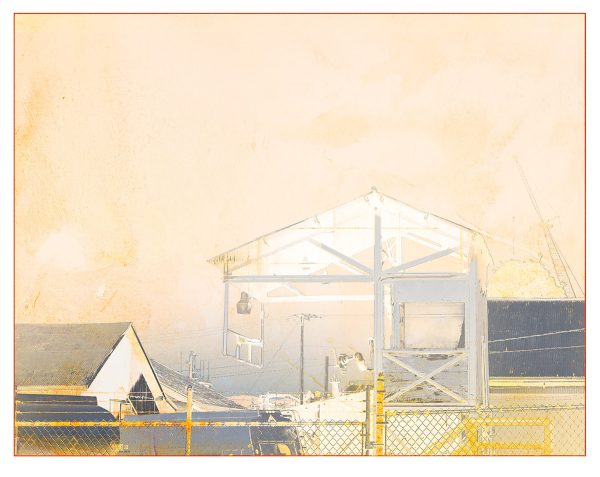 I am excited to be part of the Building C Open Studios this year, courtesy of AJ Power, who is hosting me as a guest artist in his studio on the second floor. I adore AJ's work, and have had one of his magic bird images hanging on my wall for years. Building C is located at Leary Ave NW & 14th Ave NW in Ballard, "the big brown warehouse across from the Ballard Office Max." Ample parking in the adjacent lot or on-street, enter on 14th Avenue. Building C is a hive of talent in many media, including painting, ceramics, jewelry and clothing from 24 artists. Open Saturday, December 4 from 12-7, masks required.
I will be showing work from the last two years of explorations in collage, photography and mixed media, as well as some brand new pieces. Most of the work has never been publicly shown outside of my blog or Instagram. I'm curious to get your eyes on it and see what you think!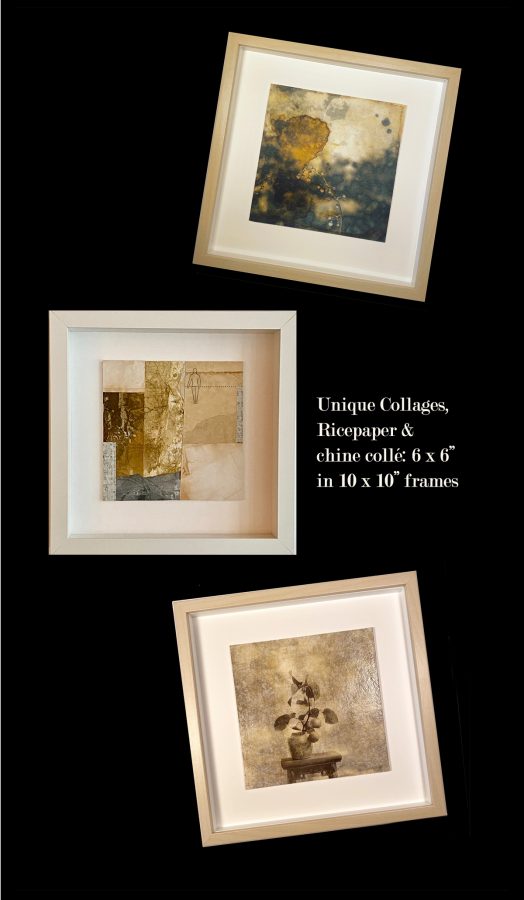 I have had requests recently for small works for gifts and small spaces, and so this year I am trying something different, with a new selection of framed pieces ranging in size from 6 x 6″ to 12″ as well as limited editions of prints on 13 x 19 and 8.5 x 11. For those who missed previous open studios where I offered my Venetian plaster botanicals, the remaining pieces will be here as well. Unlike a thematic show this is a chance to see every non sequiter and direction my artwork has explored, from the amber moods of the Sweet Old World to the blazing color and disrupted space of my architectural and maritime work. Below is a tiny sampling.