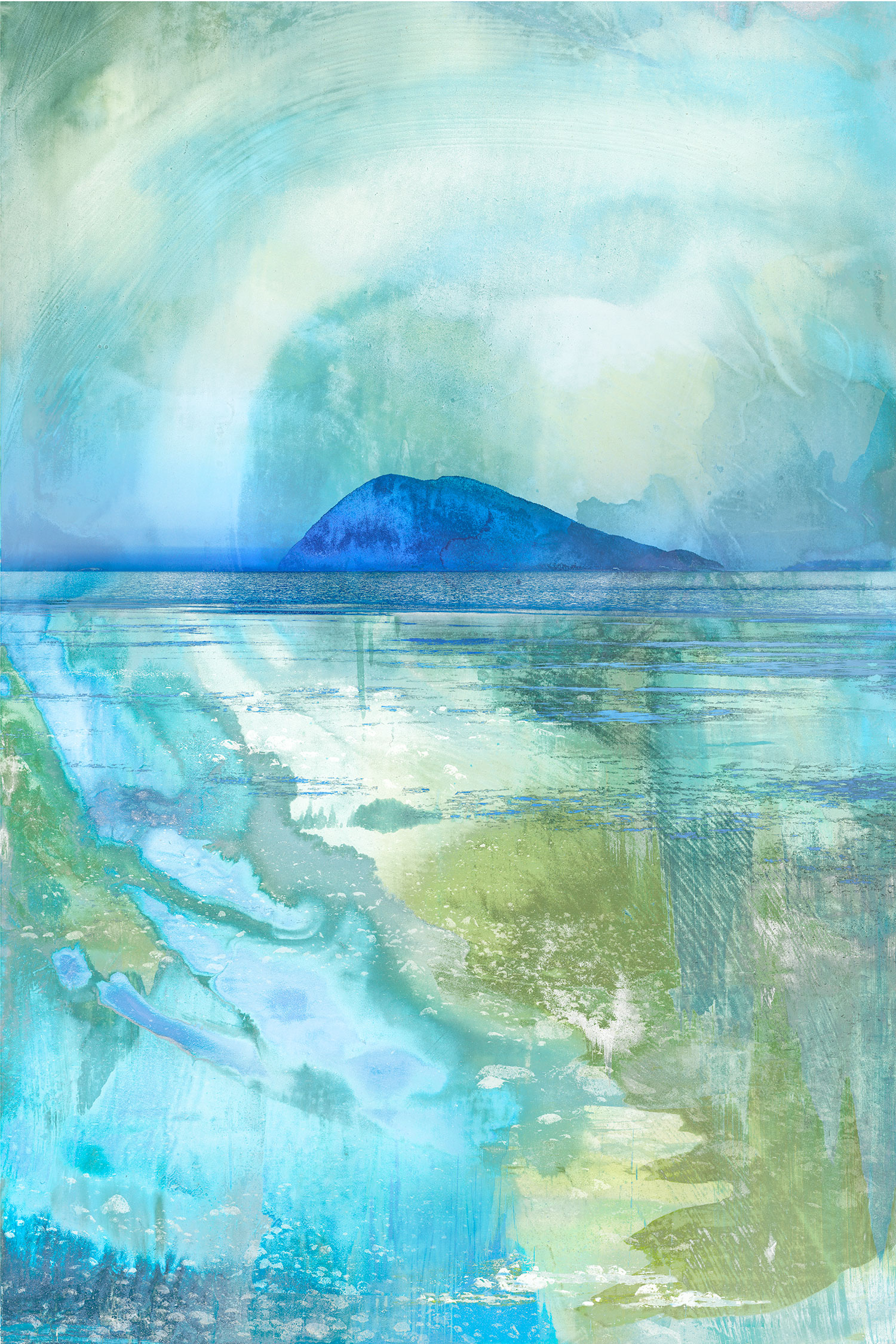 Art is the means we have of undoing the damage of haste.
It's what everything else isn't.
–Theodore  Roethke
Greetings from the Pacific Northwest summer, which arrived a few hours ago, sneaking in with a sun hat and a good book while the rest of the country fries in humid torment. A bit late, but divine. It's hard to stay in the studio when the garden calls, begging me to count the lily pads and swoon in the golden light of the locust tree.
Yet, here I am, indoors, attempting to translate the outdoors after recent travels in landscape. The new work for SAM Gallery's November show "Artists Influenced by Asia," is directly influenced by the immediacy of nature here along the Salish Sea. A few weeks ago I went up to Samish Island with two dear friends, painters Chris Gedye and Patty Haller to see Patty's new studio. It was complete bliss. We woke up in the morning to low tide's iridescence, herons perched sentinel along the sand and wind stirring the branches of trees along the bluff. Off to the west was an island I've never seen from this perspective: [Read more…]