My work will be in two new group shows opening this week. I am very curious to see how my fellow artists interpret Terrain: Exploring a Common Ground, at Museo Gallery on Whidbey Island. "Terrain" is one of those lovely words you just want to savor with a good beaujolais and fresh bread ripped, not sliced. Clay, dirt, wind, grass, and everything that lies above and below. My pieces in this show explore two different landscapes, the canyon light of city streets and the messy edge where city and country collide. Museo Gallery is in Langley, Whidbey Island, 215 First Street, 98260. The opening is Saturday October 6th from 5-7 and the show continues through October 28th. Hours: 11-5 Wednesday – Monday, Sunday 12-5.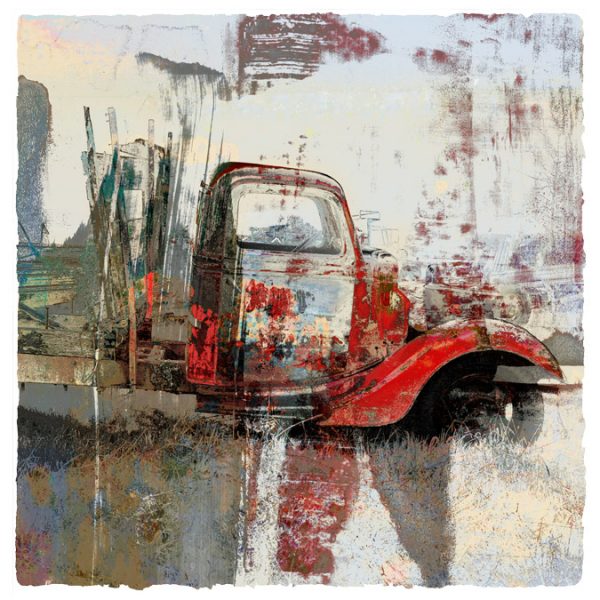 Digital Maneuvers at SAM Gallery presents Kate Sweeney, Troy Gua, Stephen Rock and me, in a show exploring the paths from analog to digital and back again, each of us testing the boundaries of media in different ways. This is the first time I have shown Flatbed, inspired by one of my helpless crushes on a large Industrial Object.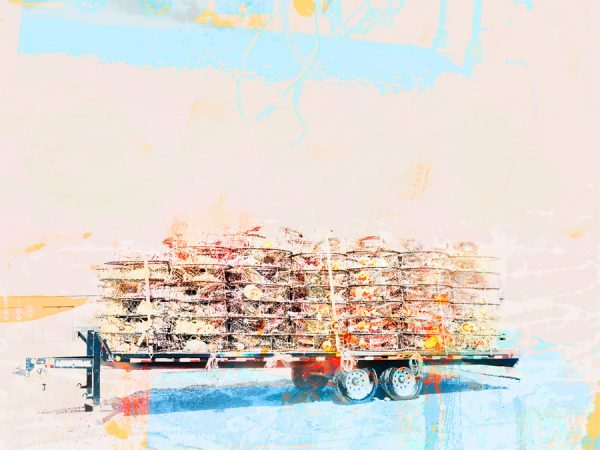 I hope to see you at the opening this First Thursday, October 4, 6-7:30 SAM Gallery, 1300 1st Ave, 98101.
Upcoming, some surprises. I hosted the Port of Seattle for a video interview in my studio this week – Yikes!  It's a long trail from the inner space of making art to talking to the public in front of a camera. (Note to self: Writing is not the same as talking. Maybe I should get out more and practice?) Speaking of which, if you have not yet made it to Taste Restaurant to see ColorBath, give me a shout, and I will be happy to meet you there and explain it all over a glass of wine.